Words by Chloe Emmerson and Ryan Lim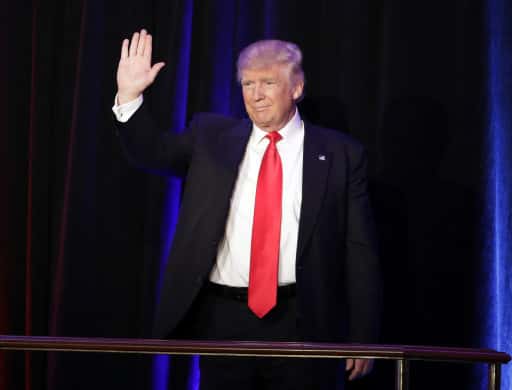 Donald Trump has made history by winning the 45th Presidential Election. Trump's victory over Hillary Clinton has divided public opinion, with UK politicians also having conflicting views over the US Election results.
Prime Minister Theresa May has announced that the UK and US "will remain strong and close partners".
However, Jeremy Corbyn has said that many people would be "understandably shocked" by the result.
The Labour Leader continued to express how Trump's "answers to the big questions facing America" are "clearly wrong." Despite this, Mr Corbyn says he is still "looking forward to meeting Mr Trump".
Scottish First Minister Nicola Sturgeon has expressed her disappointment at Hillary Clinton's defeat, and says people around the world will feel 'anxiety' due to the victory by Trump. She has congratulated Mr Trump on his victory, but said it was "not the outcome" she was hoping for.
Robert Lawson, a political studies student from Washington, Sunderland, said: "I think it will produce a lot of bad things, it doesn't take an expert to tell you that. It's a response to political correctness. The idea that you can't say what you want to unless you get slapped down.
"People have been neglected over the years and they've found this candidate actually brilliant in the sense that he genuinely doesn't care. I feel that Washington and the North East respect the idea that Trump can say what he wants and allow his supporters to say what they want without being punished for it."
Dean Lenker, an American student studying at the University of Sunderland, said: "I'm trying to be optimistic about what happened. He's got big shoes to fill. Trump has a lot of character flaws as we've seen. Hopefully he can be respectful of the position he has."
Meanwhile, Philip Ward, also an American student studying at the University of Sunderland had contrasting views and said that he is "over the moon" with the result.
"I'm so ecstatic, this is one the greatest days of my life. He's going to make America safe again. He's going to take the national debt down and he's going to make America great again."
"She (Clinton) had no platform to run on except that she wasn't the changed candidate. If Hillary Clinton was elected, it'd be four more years of Barrack Obama and all of his policies."
It also predicted that Donald Trump and the new First Lady, Melania Trump, will be receiving a Royal Invitation to stay in the Queen's London residence. Trump's arrival to the UK is not yet clear however, especially considering Barack Obama's visit took over two years to plan.