Sunderland City Council will be increasing its evening and weekend parking regulations enforcement starting on Thursday December 1, 2016.
This gives the option of extra enforcement patrols up to 10pm. The increase in enforcement is a result of feedback from Sunderland's road users such as businesses, transport services, residents and other organisations with regards to parking regulations in the City.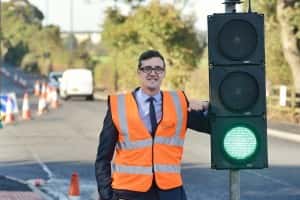 The Council already enforces parking regulations when major events are on such as SAFC home games. They understand that the flouting of parking regulations is not confined to daylight hours in the city centre and seafront.
Councillor Michael Mordey, the Portfolio Holder for City Services, stated that:" "Parking is regulated to help improve road safety, reduce congestion in the interests of all highways users, and support economic activity and viability from the city centre to all local shopping areas."
The City Council reminds that there are more than 1500 parking spaces, and that parking is free after 6pm at most surface car parks.