Players in the November 11 World Cup qualifier will wear black poppy armbands in defiance of FIFA's insistence that no exceptions will be made by the world governing body.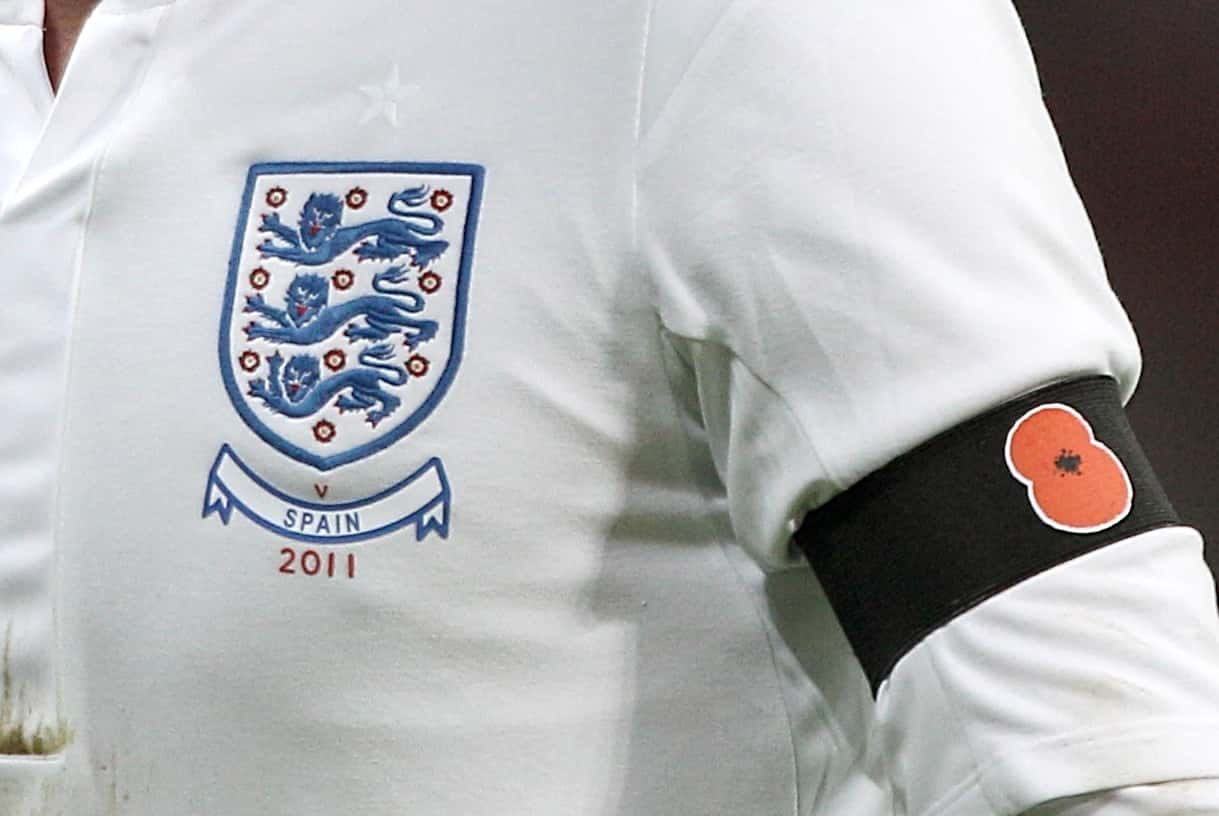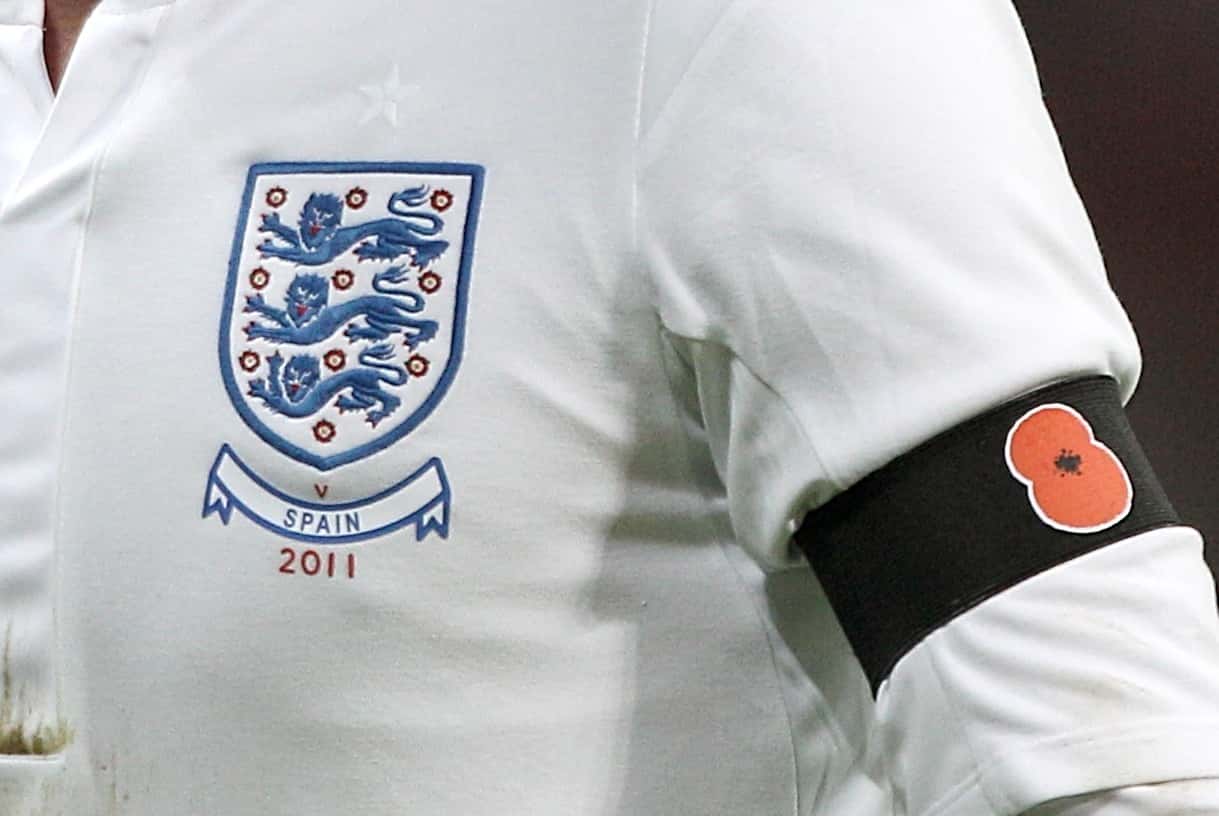 An excerpt from FIFA's Laws of the Game state that: "The basic compulsory equipment must not have any political, religious or personal slogans, statements or images. The team of a player whose basic compulsory equipment has political, religious or personal slogans or, statements or images will be sanctioned by the competition organiser or by FIFA."
FIFA's general secretary Fatma Samoura has also warned Prime Minister Theresa May not to interfere after she labelled their stance "utterly outrageous".
The Football Association has issued a statement confirming its Armistice Day tribute: "We fully respect the laws of the game and take our founding role on the International Football Association Board extremely seriously. The poppy is an important symbol of remembrance and we do not believe it represents a political, religious or commercial message, nor does it relate to any one historical event.
"In keeping with the position agreed with FIFA back in 2011 and in what we believe is in accordance with law 4, para 4, the FA intend to pay appropriate tribute to those who have made the ultimate sacrifice by having the England team wear black armbands bearing poppies in our fixture on Armistice Day."
After the FA's statement, the Scottish FA has issued a similar statement stating: "The poppy is an important symbol of remembrance and we do not believe it represents a political, religious or commercial message, nor does it relate to any one historical event.
Players from the Home Countries wore armbands in three November friendlies in 2011 as a compromise by FIFA.
The FA has asked for a compromise this year by FIFA, but Samoura points to law 4, para 4 with regards to the ban on commercial, political and religious messages.
The Football Associations of the Home Countries hoped to persuade Samoura to allow the poppies before Thursday's meeting of the IFAB, the body that makes the game's laws.
In a BBC interview before the dinner, the former United Nations diplomat seemed to end any hope of a settlement
Referring to IFAB, which is comprised of the four British FAs and FIFA, Samoura said it "represents 211 member associations and each of them will be also ready to ask for similar exceptions".
The Senegalese official said she had already been approached by several FAs asking for their own one-off exemption so they can make similar statements but had said no because the laws must be applied "uniformly and across the 211 member associations".
When asked if an exception could be made for an act of remembrance, Samoura remained defiant.
"You could make many exceptions. Britain is not the only country that has been suffering from the result of war" she said.
FIFA's position has already provoked an angry response from the British media, politicians and veterans groups, with May joining the fray in Wednesday's Prime Minister's Questions.
The FA has been optimistic about trying to win FIFA over given the 2011 concession and the 100th Anniversary of the Somme.
However, as Samoura's remarks show, the new team in FIFA is determined to sweep clean and start afresh with enforced rules.
FA chairman Greg Clarke has given a strong hint as to what was likely to happen next Friday.
Speaking to ITV in Carlisle, Clarke said: "We are commemorating millions of people who gave their lives in wars over the last 100 years and they deserve that. The people who lost relatives deserve that. That's our plan.
"We'll be wearing poppies at Wembley. I mean, we'd rather come to an agreement with FIFA, so that they're happy with that, but it's inconceivable that the FA won't be sanctioning the wearing of poppies at Wembley."
When asked by the BBC if the British teams would be punished, Samoura was vague.
"It is not really my ambition to punish anybody. They just have to recognise they are part of the rules of the game and they should be ready to face any kind of sanctions," she said.
When asked if she had a message for the Prime Minister, Samoura said: "No message to her. I would just ask anybody to refrain from political interference."