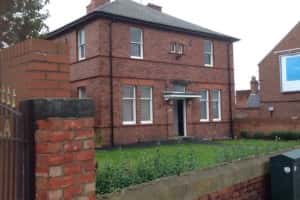 A Sunderland charity will launch a two-week Employment Bootcamp tomorrow (Wednesday October 12) to help young people find work through apprenticeships.
The Parker Trust, located on Kayll Road, has been working with local businesses to offer at least seven apprenticeships to those on the course, which is a first for the charity.
Karen Wood, community development manager for the trust, said: "Our Employment Bootcamp is getting a group of people, telling them what the job is about, making sure that they have got the right skills, attributes, the right attitude, the people skills, and whatever else that they need to be able to go confidently in an interview and just get that job."
She added: "This is the first time we've done one with actual guaranteed apprenticeships for jobs at the end of it."
It is also the first time the course will feature a trip to insurance company MoreThan's Sunderland branch to speak to their ambassadors on employability skills.
One of the key skills Karen highlighted is communication, explaining that we now live in a "digital age".
"I think people have forgotten how to talk to people," she said. "They don't have the face-to-face confidence, the people skills that we had years ago. So I think we need to strip it right back down to basics, learn the art of conversation again."
Doreen Buckingham is the centre manager for Pallion Action Group, who offer one of the seven apprenticeships, where the apprentice will be able to choose what area of work they would like to get involved with during their time there. She agrees that unemployment is "a big problem, especially in Sunderland".
"I mean, we have got big employers, don't get me wrong," she explained. "But sometimes people don't get the chance to flavour things before they get a chance to commit.
"A lot of young people leave school with little or no qualifications. And for somebody to take some time and interest in them, that's important.
"It's such a good opportunity and it's so hard to put on paper what the job is and what we do," Karen said. "You just need to come here and do it."
If you are interested in applying, email parkermemorialhome1901@gmail.com or visit the Parker Trust Facebook page for more information.