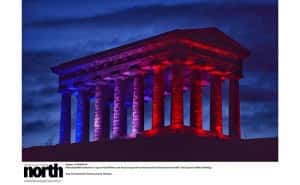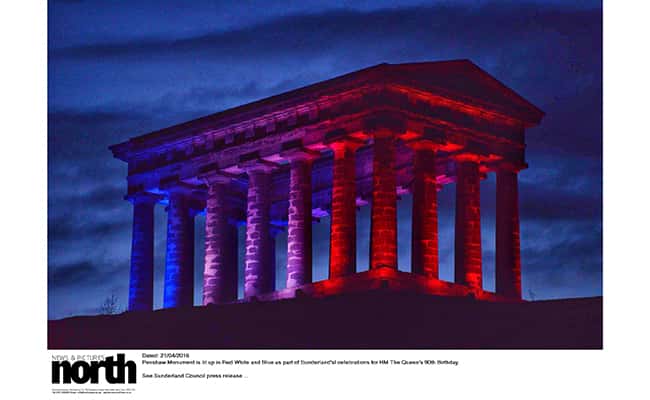 SUNDERLAND'S Penshaw Monument and Gateshead's Millenium Bridge will once again be lit tonight (Friday 15 July) in red, white and blue as a mark of solidarity following last night's attack in Nice. 
Eighty-four people were killed in Nice, France last night (July 14) when an act of terrorism was carried out. A truck ploughed into crowds of people who celebrated France's national Bastille Day. Two hundred and two people were injured with 52 remaining in a critical condition and 25 on life support machines.
The iconic monuments will be lit in the colours of the French flag from dusk this evening and for the next week.
At Sunderland Civic Centre, the flag is flying at half-mast.
Councillor Paul Watson, the Leader of Sunderland City Council, said: "This was a sickening attack on innocent people enjoying a family day out on their country's national day.
"Our thoughts and prayers are with all those affected by this tragedy and with the people who worked so tirelessly to rescue them.
"As part of the International community it is important that Sunderland shows its sympathy and support to all those who have been affected.
"We hope that lighting up one of Sunderland's most famous landmarks – Penshaw Monument – helps symbolise support and is a focal point for tributes to those in Nice."
Since the council updated the lights at Penshaw last year, it has also been lit to show solidarity with the people of France and Belgium and Florida following terror attacks.