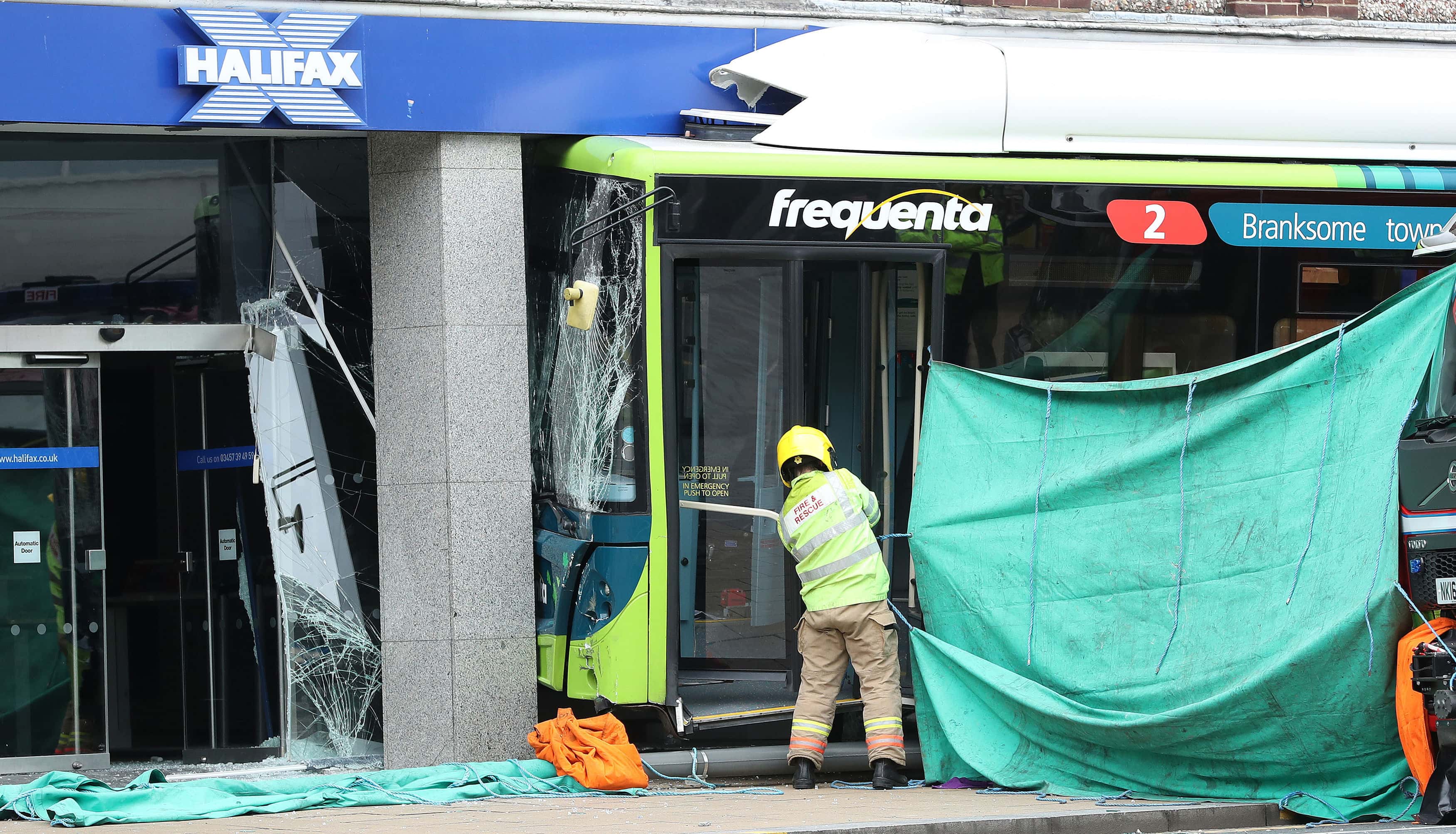 A Woman who died after a bus crashed into a bank in Darlington has been named by police.
82 year old Eileen Brennan, who lived locally in Darlington, died in the incident which occurred in the Northgate are of the town centre yeseterday (Thursday).
The bus driver, a 52-year-old man, had been arrested on suspicion of causing death by dangerous driving but had now bailed until mid-August.
Two other pedestrians were immediately taken to hospital with non-life-threatening injuries.
Chief Inspector Graham Milne, said:
"Obviously this is a tragic incident and I would like to extend my condolences to the deceased's family.
"We would like to reiterate what was said yesterday, our sympathy and thoughts remain with the lady's family and friends and the wider community who witnessed this horrific incident."
"I would also ask anyone who was in the area at the time and witnessed the collision to contact us on 101."
Jane Langan, who witnessed the aftermath of the crush, told the Daily Mirror:
"The driver's side of the bus was inside the bank. People were being sick and people were crying and I saw a man under the wheels. Then they started to put the green screen up so I couldn't see,"
"The emergency services were there very quickly so I started to walk away because I didn't want to look.
"That turning is just a death-trap. It's the second time this has happened. About 18 months ago a bus went skew-whiff at the sharp turn by Boots and Halifax, but not like this.
"I use that bus – the number 2 – every day. The only reason I wasn't outside the bank is because I went to buy a tin of paint. That's what has stunned me more than anything – that I would have been there.
"I just stood with my mouth open and couldn't believe it."