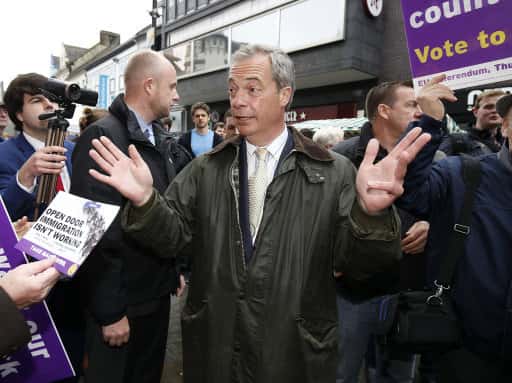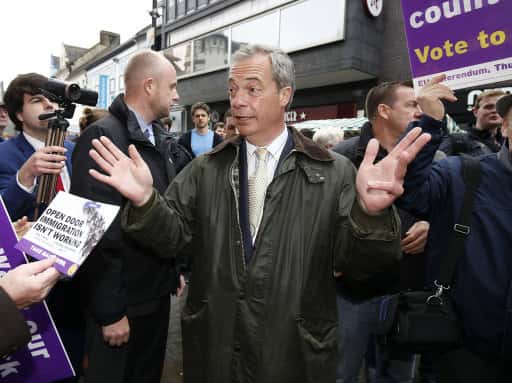 Nigel Farage has pledged to offer up the services of all Ukip MEPs to support Boris Johnson, if he became Prime Minister.
Speaking as he greeted people on the streets of Newcastle, the Ukip leader said if David Cameron resigned after a referendum defeat, then he would want a Brexit supporter to take his place.
"I'd love to see a Brexit Prime Minister, and if Boris was in that position I'd say to him 'I lead the biggest group of British MEPs in Brussels, what can we do to help?'," he said.
He also condemned an Operation Black Vote referendum poster – designed to encourage people from ethnic minorities to vote – which displayed an elderly Asian British woman being berated by an aggressive white thug.
"I think it's disgusting, I think the attempt to portray a Leave voter who is basically a violent thug was disgusting," he said.
"Can you imagine if I did a poster that portrayed a Remain voter as a Romanian criminal, there would be calls for me to be locked up in the Tower of London. I would be the biggest disgrace that's ever lived.
"It's a dreadful thing they've done, it fosters division, I don't like it one bit."