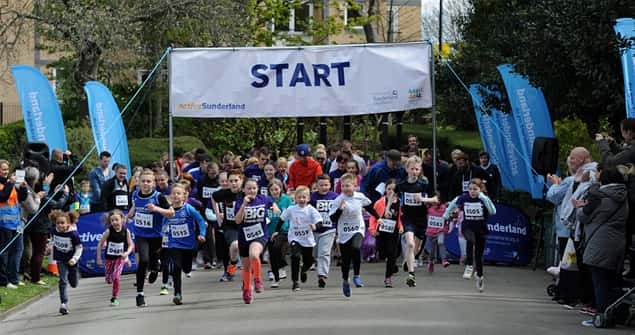 SAFC mascots Samson and Delilah and Sun FMs very own Sunny the Seagull are just two of the special guests expected to be at the Active Sunderland BIG Family Sun Run to be held on Saturday, April 30.
The event, which will take place in Mowbray Park, invites children and families of all ages to either run, jog or walk their way around one of two different routes through the award winning park.
The fun run, just one of many running events due to take place in Sunderland across the weekend, including Siglion Sunderland City 10K and Siglion Sunderland City Half Marathon, is aimed at encouraging the people of Sunderland to get more active and to have fun participating in all of the different activities on offer.
Fiona Brown, Director of People Services for Sunderland City Council, said: "It is well recognised that being active can lead to great improvements in people's physical and mental wellbeing. With events like the BIG Family Fun Run we are working towards creating a city where everyone is as active as they can be."
Activities at Mowbray begin at 1pm and include trampolining, handball, mini golf, dodgeball and an SAFC speedcage plus many more family games.
The Family Fun run itself will start at 4pm and this year the entry fee of £10 includes the new Active Sunderland BIG Events technical t-shirt, medal and a goody bag!
Additionally, all runners participating in the BIG Family Fun Run can take part in the inaugural 600m Dash on Sunday 1 May, prior to the Siglion Sunderland City 10k and Siglion Sunderland City Half Marathon at Keel Square for free.
Director Brown said: "I encourage everyone to come along and have some fun trying the new activities."
So if you're up for the challenge, tie those laces and get along to www.activesunderland.org.uk to sign up!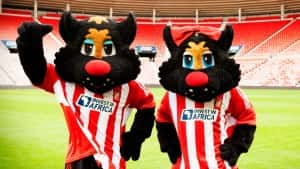 Upcoming Active Sunderland Big Events and Festivals!
• 12th June : BIG Bike Ride
• 27th July : Area Festival – Princess Anne Park
• 30th July : City Centre Festival – various locations in city centre
• 3rd Aug : Area Festival – Barnes Park 
• 10th Aug : Area Festival – Seaburn / Roker 
• 17th Aug : Area Festival – Mowbray Park 
• 24th Aug – Area Festival – Hetton Lyons Country Park 
• 25th Sept : BIG Walk
Keep up to date with Active Sunderland Facebook and Twitter pages for any changes and for further information email active@sunderland.gov.uk