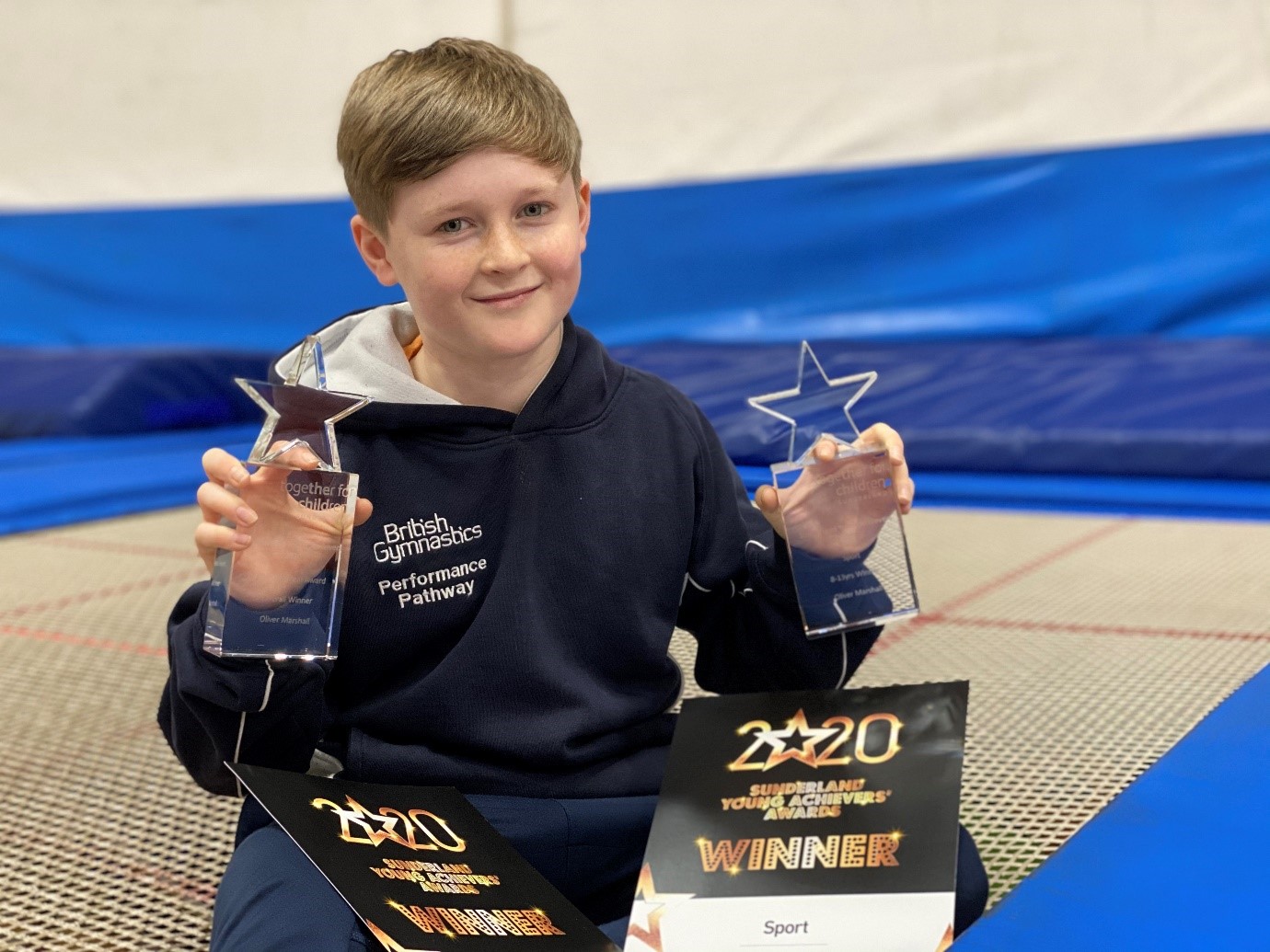 TOGETHER for Children is launching the annual search for Sunderland's most inspiring young people, as nominations open for the Sunderland Young Achievers Awards 2021.
The charity, which provides children's services on behalf of Sunderland Council, is celebrating the 29th year of the awards, celebrating children and young people aged 8-20, recognising their bravery, talent and positive contributions to their communities.
Oliver Marshall, aged 11, was the overall winner of the 2020 awards, as well as the individual winner of the Sport category in the 8-13-year-old category.
He was nominated by his coach, Andi Revell, director and head coach at AAA Sports, who said: "Oliver has worked incredibly hard for his success, training both on and off the trampoline for five days a week, on top of maintaining excellent grades in his schoolwork and even finding time to play football for his local team!"
The youngster said: "I think it's important to celebrate Sunderland's young people who are working really hard to achieve their goals and dreams. Being recognised for how hard we work gives us an extra boost – especially this year as we've all had to learn to adapt so much!"
The Awards ceremony will take place in July, and Michael Chakraverty, events and communication officer, said: "Many young people are surprised by their nomination and are incredibly moved that those they know have taken the time to recognise and celebrate their extraordinary efforts – some were quite emotional. Just to be nominated is a huge achievement!
"There have been many incredible nominations so far, and there's still over a month to go until nominations close! Some of the stories are particularly moving – it's really encouraging to see such triumphs for our young people, despite the challenges of the past year."
Nominations close at midnight on Friday 23 April.
Jill Colbert, chief executive at Together for Children said: "We want to see Sunderland's wonderful young people nominated for their exceptional achievements, so please – teachers, carers, parents, family members and loved ones – get your nominations in so we can celebrate their talents and dedication."