University of Sunderland host yearly elections so students can choose their new president of Activities.
SRNews decided to talk to candidates Katherine Lavender and Christopher Davison.
Candidate 1: Katherine Lavender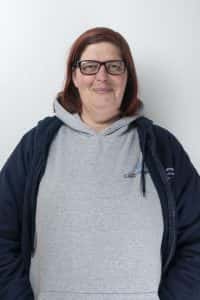 Katherine's already always involved in the students union. She wants to be more involved and give support to university students. Katherine is the head of the mature students society, and was also president of the campus watch society.
Her main aim is to get campuses together so they can experience everything there is to offer. She wants the London campuses to be more involved. Especially in societies and communication. Ultimately, she feels there is a split between Team Sunderland and the academic societies. Katherine aims to ensure all societies are included in everything. She feels academic societies are posted about more, and wants to ensure Team Sunderland are equally posted about. Katherine wants to bring more funding for societies, but can't positively promise that it WILL happen.
She aims to make more inclusive events, where everyone at the university are able to join in. Rather than a freshers fayre, she plans to hold gatherings or parties. Making it easier for people to talk to societies. This is because she feels it would be easier to talk at a gathering. Rather than stalls, where you're constantly moved along.
As president, Katherine would get out more to talk to students. Also hosting more drop ins to hear student thoughts. As well as this there would be more society drop ins, which would be advertised more. There would also be a society page, which would remain up to date and she would use more social media to reach out to students.
Candidate 2: Christopher Davison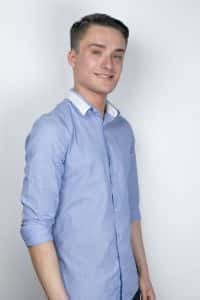 Christopher feels that he can make a difference as he feels like he has the right skills, experience and links within the university. Being involved in the university, he is aware that some utilities haven't been used to their potential. He is the head of the snowboarding team, so can link well with helping Team Sunderland.
His plans are to find out what students want through increased communication. He feels like events don't appeal to everybody and need to be tailored to fit every student. Using social media to find out what students would like to see. He also wants to bring more visibility of events around campus. He wants students to know there is someone to talk to. Christopher would also ensure that the Student Union website is reformed. He will make information easier accessible for students.
He feels there is not enough communication between Team Sunderland and the university and wants to improve the link.
Christopher feels societies are important and beneficial to the way the university is ran. He wants more people to get involved with societies and thinks there should be more available for students. He wants to roll out social memberships that are cheap. Meaning that people can go along and feel involved and part of a group. He thinks that the membership prices are currently overpriced, and that's why not many people join societies.
Who will you vote? Head to: https://www.sunderlandsu.co.uk/users/sign_in and vote today! (Remember, you have to log in with your student account to vote)