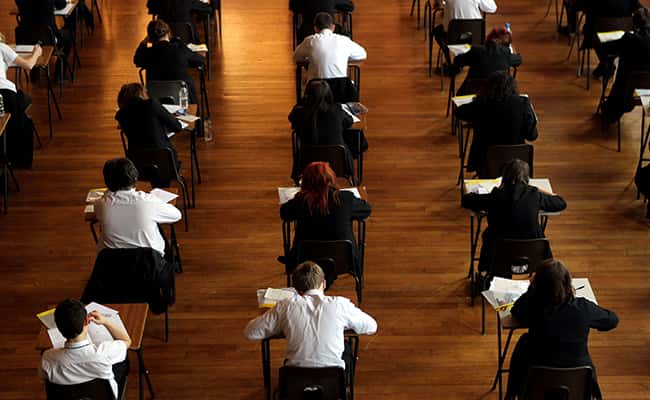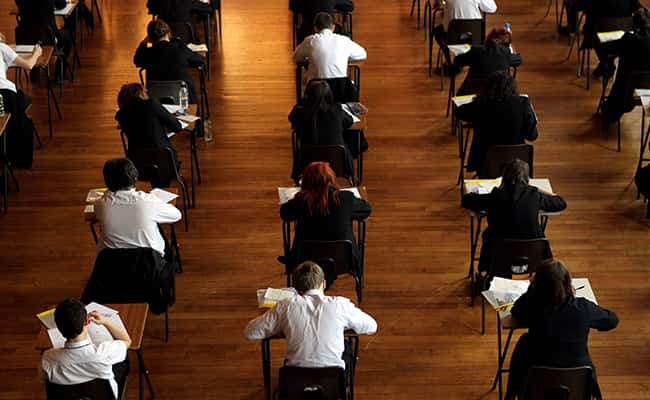 The state-of-the-nation report card has found that GCSE results in the North East are improving.
However, despite this, the report, which is published by the Fair Education Alliance (FEA), has found that good schooling in England is still "patchy".
The group of education organisation also concluded more must be done to ensure all children, especially those from poorer backgrounds, get a decent education.
It suggests that while progress has been made in improving standards, this has been uneven, with some children still missing out because of where they live or the family they come from.
As well as this, the report said more action is needed, such as an overhaul of careers guidance and more work by schools to promote student well-being was needed.
In 2014, the alliance published five national targets to be achieved by 2022, to help close the gap in opportunities and achievement between rich and poor children.
The goals are to:
Narrow the gap in literacy and numeracy achievement in primary schools.
Narrow the gap in GCSE attainment.
Ensure young people develop key strengths such as character and good mental health.
Narrow the gulf in the numbers of children continuing their education and training after GCSE's.
Narrow the gap between rich and poor students graduating from university.
The latest report looks at the progress made against these targets.
It claims that while there have been some advances in the last 12 months – such as the university graduation gap closing slightly – in general, progress has been static.
In a foreword to the report, FEA chairman Sir Richard Lambert, said: "More parents who can afford to make the choice are now choosing to send their children to state schools, many more of which are featuring in the lists of the nation's top performers.
"But the big picture is still much too patchy.
"Progress is uneven, and in some cases non-existent.
"And the report card shows that inequality is not just the result of income differentials.
"There is also a geographic divide between good and bad outcomes.
"On the current trajectory, the targets that we have set for reducing inequality in the school and higher education system by 2022 will not be achieved.
"That would leave another generation of young people condemned to second-class schooling through no fault of their own. So we have to redouble our efforts."
The alliance calls for a number of reforms to help boost standards and close the achievement gap.
These include more investment in early years education, ensuring that all schools have access to good examples of top quality teaching and leadership, extra support for teachers such as a mortgage deposit scheme to help high-performing school staff to get on to the housing ladder, and promoting and measuring character development, well-being and mental health in schools.
The report concludes: "At national level, some progress has been made in closing the gaps for some of the poorest children and young people in England.
"Despite small overall improvements in outcomes for these young people, progress is uneven and education still remains particularly unfair in some parts of the country.
"In mapping the education journey of children at schools serving low income communities or those from poor families, a school pattern emerges.
"Within the same area, poorer children are better served by some schools than others, and in these better schools they are achieving above expectation.
"Often underpinning this success are a whole school approach to achievement, enrichment activities, the development of character and high expectations."
Malcolm Trobe, interim general secretary of the Association of School and College Leaders, said: "School leaders are determined to narrow the attainment gap and unlock the potential of all young people.
"Doing so is one of the keys to breaking the cycle of disadvantage from one generation to the next.
"The Fair Education Alliance's suggestion of a mortgage deposit scheme as an incentive to attract teachers to an area is an innovative approach which we welcome.
"Schools across the country are experiencing significant difficulties in recruiting teachers and this is particularly acute in the most challenging areas.
"More must be done to attract people into teaching in general and in particular into these areas."
The Department for Education has also spoken about the report.
A spokesman for the department said: "All of our reforms are underpinned by a total commitment to fairness and social justice.
"That is why raising standards for every child, regardless of circumstances, is a key part of our plan for educational excellence everywhere.
"Thanks to our reforms there are now 1.4million more pupils being taught in good or outstanding schools compared to 2010 and the attainment gap is narrower than ever.
"But we know there is more we can do, which is why we have committed to continuing the pupil premium – worth £2.5billion this year – to help disadvantaged pupils reach their potential, and narrowing the attainment gap between disadvantaged pupils and their peers.
"We have also introduced new, rigorous GCSE's so more pupils have access to the world-class education they deserve."