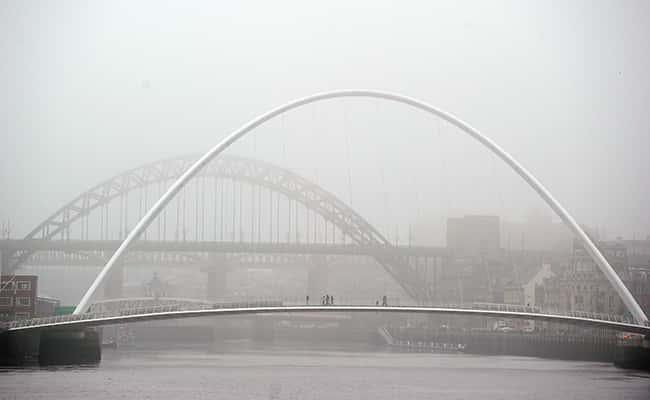 Britain has been basking in warm temperatures and sunshine – but the summer-like weather is not here to stay.
Cold, frosty conditions are forecast across the country, with heavy rain, thunderstorms and snow predicted in parts.
People flocked outside to enjoy the sunny weather on Wednesday as England experienced the warmest day of the year, with a high of 18.6C recorded at Heathrow Airport.
But forecasters are warning that temperatures over the next week will not reach such "dizzy heights".
Lindsay Mears, from the Met Office, said: "There's a cold front coming down and a low moving in and that's causing the slightly uncertain weather patterns and heavy showers."
Weather warnings are in place for heavy rain across central parts on Thursday between 1pm and 9pm, with localised hail and lightning.
And snow is expected on Friday for northern parts of Scotland, with forecasters warning of icy conditions and disruption for drivers.
Temperatures between 12C (54F) and 14C (57F) are predicted in southern parts over the weekend, and at night could plummet to minus 3C (27F) in Glasgow and minus 2C (28F) in Newcastle, Ms Mears said.
Frost is expected to set in across the country.
"When the sun comes out it will be warm, but not as warm as it has been this week. It's not going to reach the dizzy heights that it has over the last few days," Ms Mears said.
"It is spring weather – unsettled, showers, hail, heavy rain – but when the sun's out it is quite a bit warmer.
"Next week it is looking cooler but a little bit sunnier and then by the middle of next week perhaps a bit unsettled."