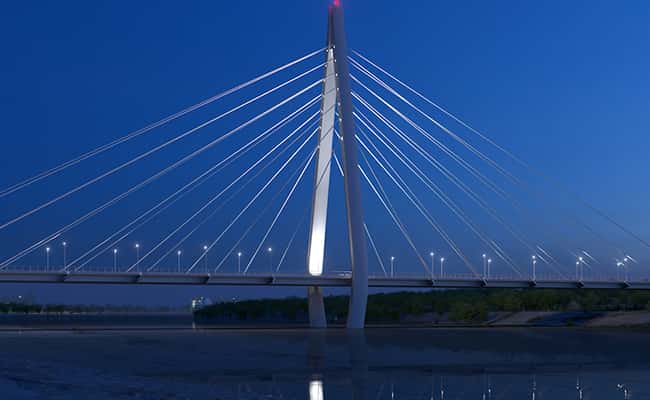 by Veronica Harding and Masuma Begum
The Government has branded the new Wear Crossing bridge, which will be built over the River Wear, as a 'national priority'.
The bridge, which is one of the many building priorities that will receive a share of £100bn invested by the Government, will be the first bridge to cross the River Wear for more than 40 years.
Bridge is set to be finished by spring 2018 and it will cross between Wessington Way and European Way, Pallion.
The New Wear Crossing will reportedly bring many benefits to the public and government.
An estimated 6,000 new jobs at developmental sites will be created allowing businesses to compete, improve economic growth and private investment as well as improve the quality of life for the public and commuters.
Sunderland City Council Leader Paul Watson said: "I'm glad the Government has once again recognised the importance, not only for the people of Sunderland, but for the wider North East economy too, by including it in its latest national infrastructure plan.
"We're really excited to see all of the work taking place in the river. I'm certain the New Wear Crossing is going to be a bridge to a better future."
By the end of 2016, a major development in the construction of the bridge is expected to occur, as a 105m A-frame pylon will be transported from Belgium to be hoisted over the river.
The placement of the pylon is expected to take several hours, onlookers are welcome to watch.
For further information in regards to The New Wear Crossing, visit www.newwearcrossing.co.uk