Local charity group, Stroke Association North East were forced to cancel their annual fundraising event two hours before it was due to start after organisers decided the extreme weather conditions were a danger to participants.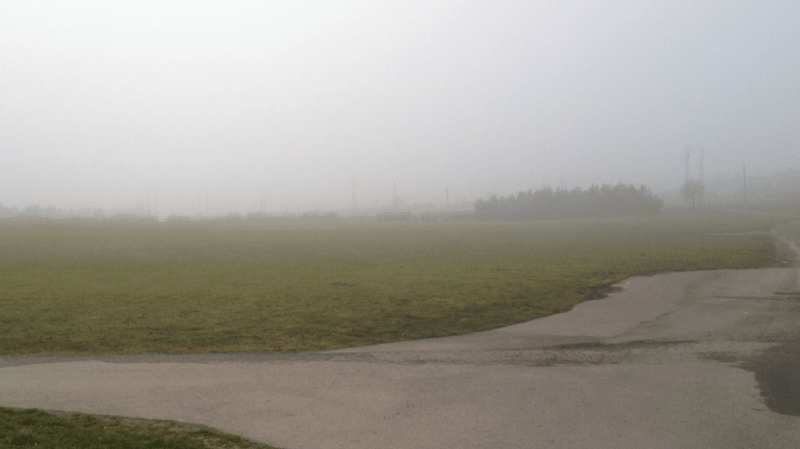 The charity's monthly 'Resolution Run', a series of five, 10 and 15 kilometre runs held all over the country, was due to take place at Herrington Country Park on Sunday, March 13 in order to raise funds that would have gone towards the vital work done by the charity to help conquer stroke.
With more than 50 people signed up to run on both the five kilometre and 10 kilometre courses, the day was predicted to be a success.
However, with a cloud of fog progressively getting worse, the charity decided it was in the interest of the public's comfort and safety to postpone the event.
Events Fundraising Manager, Kelly KnightingWykes said: "We arrived on site at 7.30am. We realised it was quite foggy but it wasn't too bad at that point.
"But within 45 minutes it was very clear that we weren't going to be able to hold the event because the fog became a lot thicker and unfortunately it meant that we did have to cancel.
"It's really frustrating to have to cancel an event, especially when a number of people have showed an interest in participating in the activities taking place and we have to let them know that it is no longer available to them.
"We appreciate that it is a big ask, but if anyone that has raised sponsorship money for us from this event would still be happy to continue to support us and donate those funds that would be absolutely fantastic."
Among those that were due to take part in the 10k was Steven Gordon, whose mother has suffered a stroke.
He said: "It's disappointing that the event has been cancelled. I was really looking forward to it.
"One of the reasons I was running today was because of a personal experience as my mam has had a stroke.
"I'm also training for the London Marathon and this was an ideal preparation run for it."
While it is not feasible for the Stroke Association to reschedule the Resolution Run in Herrington Park, the charity is hosting another event at York Racecourse on April 24.
With a transfer offered to those that were due to complete the course on Sunday, the event is suitable for all ages. So, if your New Year's Resolution was to get more fit and active in 2016 then this is the event for you.
The Stroke Association campaigns to improve stroke care, while supporting people to make the best recovery they can, with income going towards research that will change the lives of people affected by strokes.
In the last 20 years, the number of people dying of stroke has halved while the number of major strokes has decreased by 40 per cent.
Championing the cause of stroke and stroke survivors, the Stroke Association has been at the heart of many developments with more people than ever benefiting from cutting-edge treatments and making full recoveries.
For more information about stroke, call 0303 30 33 100, or visit www.stroke.org.uk
Interested in participating in a running event this year? Check out the infomap below to find a race near you.