THIS year the world was shut down by the coronavirus pandemic – but the TV drama 'It's A Sin' has reminded us that even today, the number of deaths through Covid-19 is dwarfed by the ongoing Aids pandemic.
Having watched the series, which predominantly follows a group of gay men during the UK's HIV/Aids crisis in the 1980s. SR News reporter Abbey Malthouse has been investigating the ongoing Aids pandemic – 30 years after it first caused panic in the UK.
What she found was its shocking scale and continuing impact on hundreds of thousands of people round the world each year, from gay men to straight women.
She also found a terrifying level of ignorance surrounding it – which means people are still dying completely unaware of why…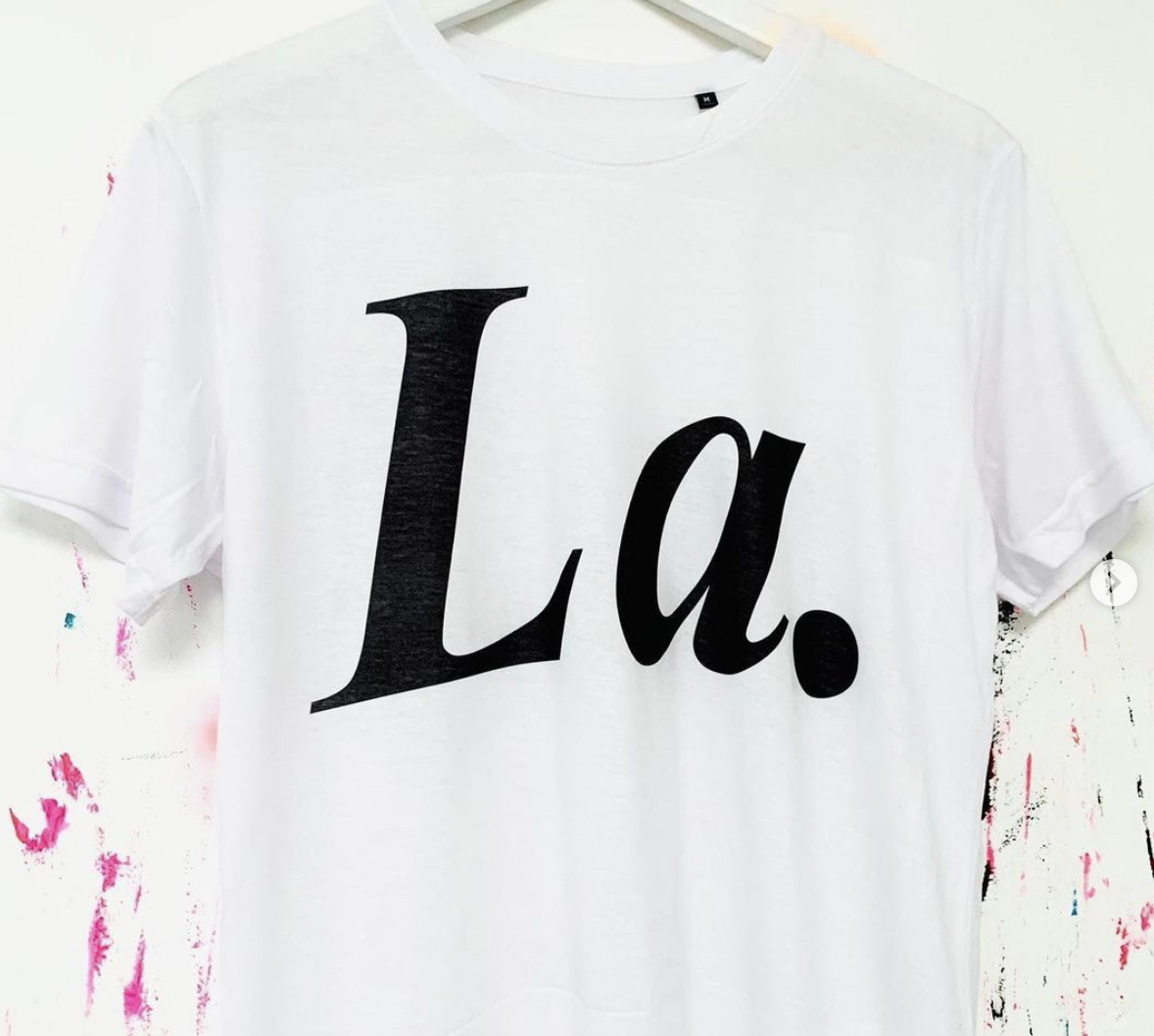 'La' Charity T-Shirt. Photo Credit: @thtorguk (via Instagram)
ROLAND Chesters' body started to shut down in 2004. Over the following two years "I was gradually losing the use of my arms and legs, and the ability to speak," he said.
Upon initial diagnosis of HIV and Aids, "I was told, at the time I had two weeks left to live". He added: "I was given the diagnosis on the Friday, I slept for most of that weekend in between talking to Richard about my funeral plans, I was in my early 40s at the time".
He was saved purely by chance, when his partner, Richard, began to accompany him to appointments.
A doctor recognised that they are a same-sex couple and asked if he had ever been tested for HIV. It had never occurred to Roland to take a HIV test as he was in a long-term monogamist relationship and had only one previous partner. But through desperation, "I said to the consultant, test me for anything because I think I'm going mad".
"Roland's case isn't isolated. Out of 105,200 people living with HIV in the UK, around 6,600 of them are undiagnosed"
Despite the worst prognosis, it was a definitive diagnosis. Roland's initial response was: "This is serious, potentially life threatening. I've been told that if I don't start treatment, I will die within two weeks, but at the same time, I was like 'Wow I can give a big sigh of relief, they've found something'," he added.
'Ripples From the Edge of Life' is Roland's autobiography based on his own experiences of coming face-to-face with death but surviving it ('Ripples' referring to the impact that a life-changing diagnosis has not only on the person facing it first-hand, but on those around them). The book is also a voice for 13 other people who have undergone similar traumatic experiences.
"To date three million people have died of Covid-19, but that's a mere 10 per cent of Aids-related deaths"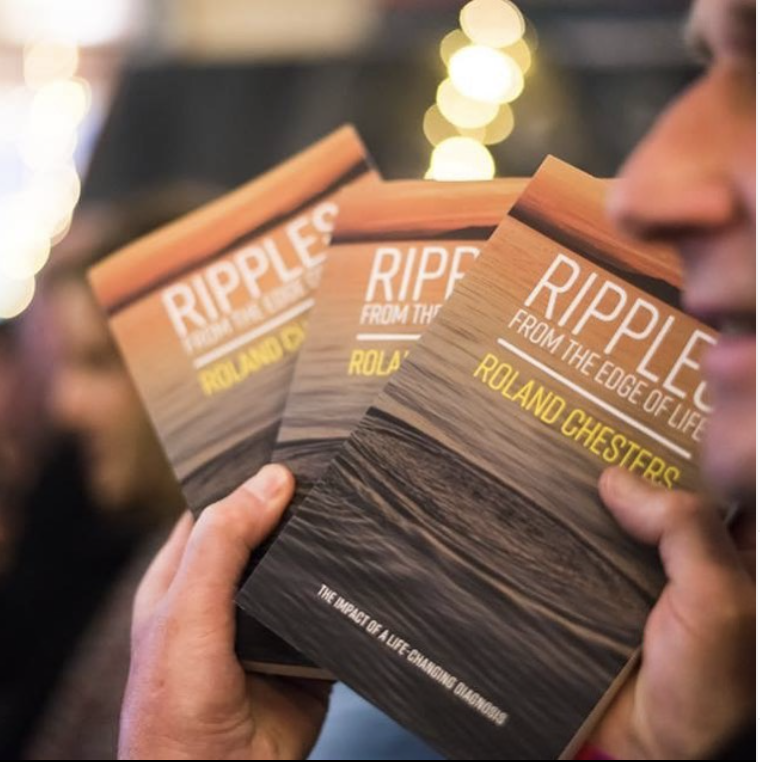 Photo Credit: @ripplesfromtheedge (via Instagram)
Roland's case isn't isolated. Out of 105,200 people living with HIV in the UK, around 6,600 of them are undiagnosed (data ends 2019). Over 40 per cent of HIV deaths each year are those who were diagnosed too late, and their immune system was compromised to a degree that couldn't be saved.
The Aids/HIV pandemic has slipped under the radar, however, in terms of death and destruction Aids surpasses Covid-19.
Since the start of the epidemic, 75.7 million people have been infected with HIV and 32.7 million people have died of Aids-related illnesses (data ends 2019).
Undoubtably, the Coronavirus pandemic has had a profound impact on a global scale. To date three million people have died of Covid-19, but that's a mere 10 per cent of Aids-related deaths.
At the start of the epidemic, HIV was known as the 'gay plague'. However, HIV affects hetrosexuals too.
Around a third of people living with HIV are women.
Sue Hunter from the Terrence Higgins Trust said: "I was diagnosed 15 years ago, and it was a shock. As educated as I thought I was, I thought HIV only happened to famous people, movie stars or people like Freddie Mercury. I saw it happening in the gay community and I never thought I would be affected".
When Sue was diagnosed with HIV, she instantaneously thought, "I was going to die. I thought my life expectancy was going to be so short,' she added.
HIV isn't a death sentence any more. Whilst there is no cure for HIV or Aids, effective treatment enables most people with the virus to live a long and healthy life. Antiretroviral medication is taken to stop the virus replicating in the body allowing the immune system to repair itself and prevent further damage. Preventive medication is now widely available in the UK. Taking PrEP before being exposed to HIV means there is enough drug inside the body to block HIV.
In 2016, London became the third city in the world to exceed the UNAIDS 90-90-90 target. This means 90 per cent of people living with HIV are diagnosed, over 90 per cent of those diagnosed are on treatment and 90 per cent of those are on an effective treatment having an undetectable viral load. Attainment of these targets is the start of the pathway to ending HIV transmissions in England by 2030.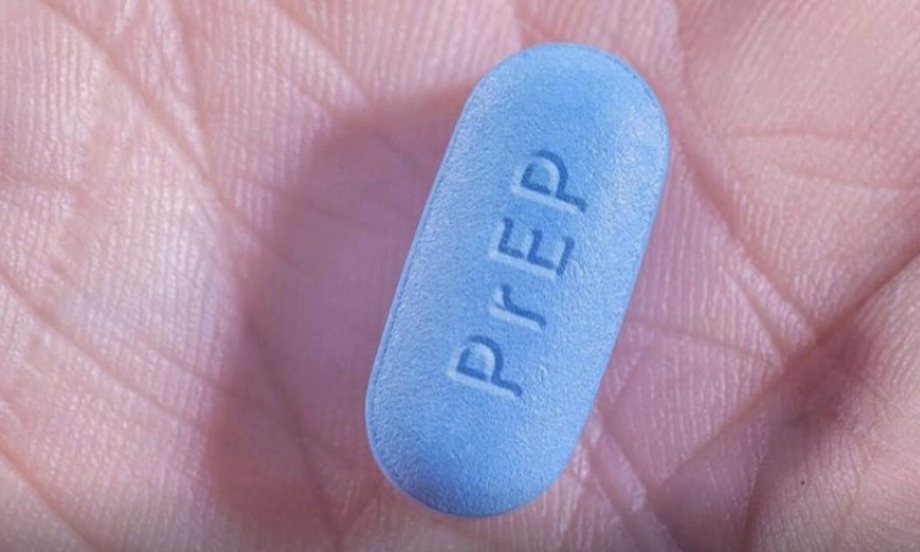 Photo Credit @thtorguk (via Instagram)
In a mere five episodes, 'It's a Sin' has taught us more about the 1980s Aids pandemic than years of history classes in school. Equally, it emphasised the importance of being proactive with your sexual health. Now, the conversation has been reintroduced, it needs to continue.
As a viewer of the series, I believe society as a whole-needs to look past the taboos and stigmas attached to HIV and regularly test for the virus, no matter your sexual orientation.
As a journalist, I have discovered the truth for myself. Over 6,000 people in the UK are undiagnosed with HIV, those people are essentially ticking timebombs – they may be engaging in unprotected sex and potentially infecting others.
The only way to flatten the curve is to test regularly.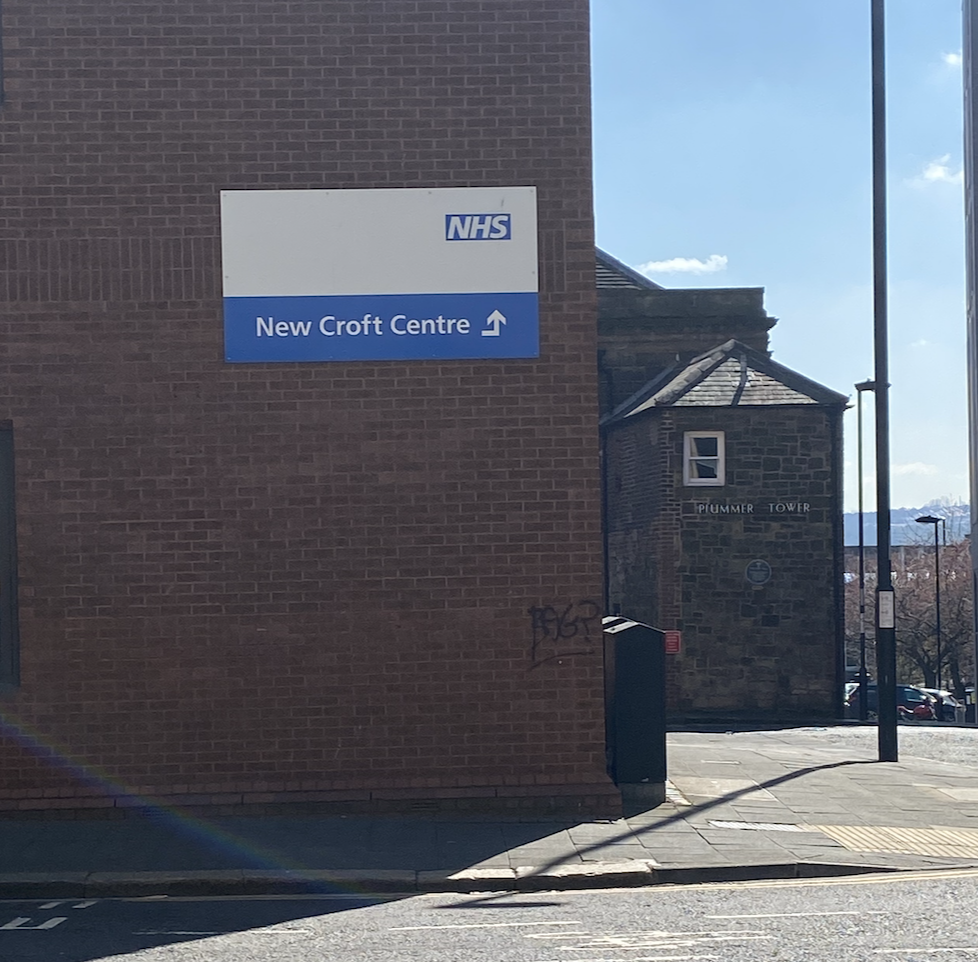 A sexual health clinic in Newcastle.