SUNDERLAND Royal Hospital has been named as one of the most digitally advanced organisations of the whole UK's National Health Service.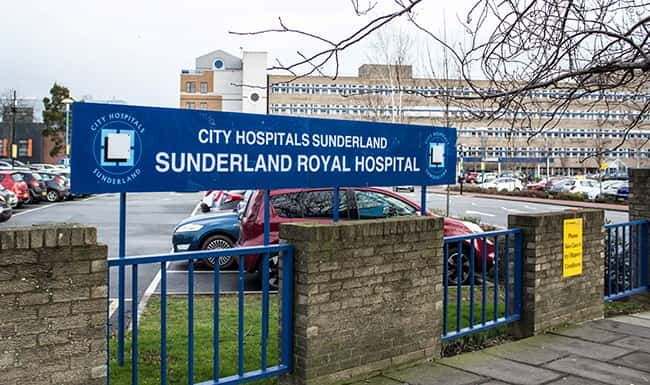 THE Healthcare Information Management and Systems Society (HIMSS) has given Sunderland Royal Hospital the prestigious Stage Seven recognition for its digital transformation throughout the years, making it the only one in the North of England to have received such distinction.
The hospital now has a fully integrated electronic patient record which has been the result of almost 30 years of intense digital development.
Meditech, the company which provides this system, gives clinical access to live patient information in all departments, allowing staff to update details in real time, prescribe medication and record vital signs using scanning technology and patient wristbands.
Dr Kevin Joisce, Consultant in Emergency Medicine and Chief Clinical Information Officer at South Tyneside and Sunderland NHS Foundation Trust, said: "The HIMSS accreditation is fantastic news for our patients. Being awarded Level 7 status means the hospital is one of the most digitally advanced organisations in the whole NHS.
"Whether a patient is visiting the Emergency Department, an inpatient ward, a diagnostic area, therapy or outpatient appointment, or indeed, needs to undergo an inpatient operation, the EPR provides up-to-date information for any NHS staff treating them. This means that regardless of the department or speciality within the hospital, it improves the ability to effectively and safely manage patient care."
The system also integrates with the Great North Care Record (Health Information Exchange), meaning the information gathered in the Meditech solution is available to other healthcare settings across the North East and North Cumbria.
In an official statement Charlotte Jackson, Meditech UK CEO, said that: "It has been incredibly rewarding to partner with Sunderland Royal Hospital in implementing their digital strategy".
Sunderland Royal Hospital makes further progress, being a year ahead of schedule for the 'paper-free' (HIMSS) programme.