WITH the region having the highest unemployment rates in the UK, SR News investigates as unemployment reaches its highest since January 2017.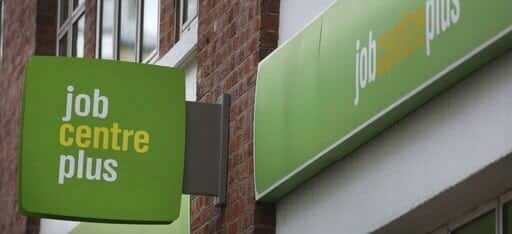 DATA released by the Office for National Statistics showed unemployment in the North East on the rise, resulting in a job crisis for the region.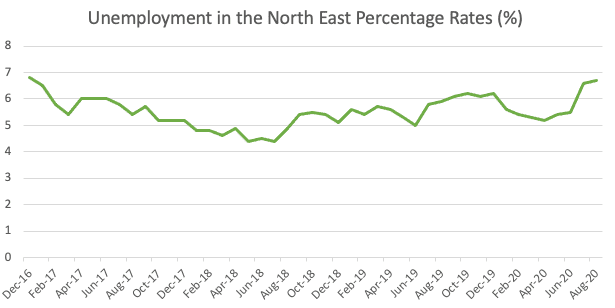 Figures from the graph represent unemployment in the region at its highest with 6.6 per cent unemployment in August 2020, this figure compared to the national unemployment rate of 4.8 per cent is dramatically high.
With the increase in Covid-19 restrictions across the North East, lots of businesses have had to face closures which have resulted in a large increase in job losses and redundancies.
Policy Adviser for the North East England Chamber of Commerce, Niamh Corcoran, said: "There has been a 782,000 fall in the number of people on payroll in the UK. In other words, 782,000 people have lost their jobs. Furthermore, between March and May, the number of vacancies available in the UK fell by a record 436,000, or 60 per cent, far more than at any point during the 2008 financial crisis. Whilst in recent months the number of vacancies has begun to recover, it is still lower than the vacancy level before the pandemic."
With lots of people facing months without work and money, many have resulted in using the help of the government through benefits and grants.
Niamh added: "In October, the North East's claimant count rose to 9.7 per cent, an increase of 66 per cent when compared to last year."
With the large increase in job losses with businesses not being able to open, businesses have been adapting to new ways to survive.
The supermarket and delivery service sector had to adapt to a dramatic increase in online sales which has resulted in jobs being created. Data recorded by Kantar showed that online sales were 76 per cent ahead this year, with one in five households now ordering online for shopping.
Mark Simpson, Group Executive Director, of Nigel Wright Group, recruitment agency, said: "The last seven months have seen a reduction in jobs but we are now pleased that we are dealing with as many jobs as we were before the pandemic. Working from home is enabling people to access jobs from outside the North East. We are also seeing people relocate from London, whilst keeping their jobs in London. Flexible working is being embraced by employers who are changing mindsets about where employees can be located which wouldn't have come around before lockdown. Supply chain functions became stretched and were challenged to work differently, which has resulted in us being asked to recruit staff with new skills for employers."
The demands of the Government imposing restrictions on the two metre rule for businesses across the UK has also created some new jobs in the North East.
Cameron Gough, an employee of Amazon, said: "After losing my job in lockdown I applied for a Job with Amazon, completely different to anything I have ever done before and a totally different job to which would have been around pre-pandemic. Amazon has seen a massive increase in sales, my role is a COVID Champion, I monitor social distancing and complete audits to ensure staff are able to keep 2 metres, wear masks properly and have access to sanitisation materials. Although COVID has changed my career I do believe once the tough restrictions are lifted in the North East the economy will start to recover which will result in more jobs."