WHILE we desperately wait for Boris to lift the local lockdown, it feels only right to reminisce on better times, when we could go out for food with more than six people from different households … and, of course, take as many photos as possible to prove we've actually left the house.
So while we wait for 'normality' to return, here's a list of great places to eat out once the lockdown is lifted.
What was once a derelict building in the centre of Newcastle is now home to Lola Jeans. Lola Jeans are famous for their burgers; they have been crowned winner of Battle Of The Burgers five years in a row! They are well-known for their signature pink plates and vintage interior; on the far wall, there is a giant bohemian skull painting, which fits the 'edgy' vibes of the restaurant. There is also a hidden speakeasy in the basement' known as "The Confession Room". Although not taking bookings at the moment, it is definitely something to write on the post-Covid bucket list.
SR News' top menu pick
The signature steak platter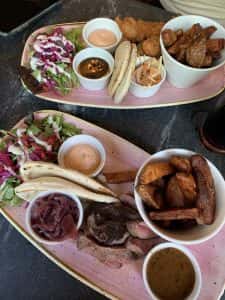 Photo Credit: @juicepat via Instagram
The Buddha Lounge may look like an ordinary church from the outside, but as soon as you walk through the doors you're transported to an authentic-feeling temple, where you're greeted by a giant gold buddha. The classy interior is perfect for any occasion; romantic date night, birthdays or first meal out after lockdown.
SR News' top menu pick
Teriyaki Beef Sushi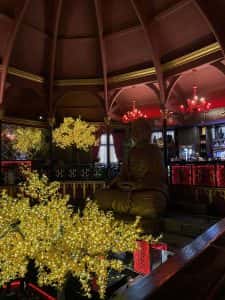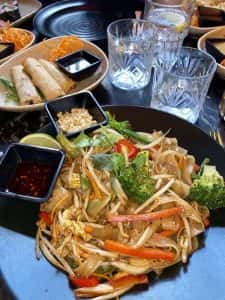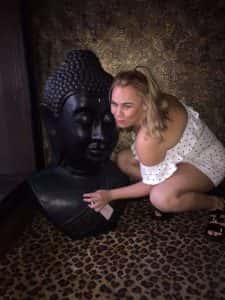 Photo Credit: @bethatkin via Instagram, Faye Mosettig via Facebook
All Bar One is a modern restaurant in the heart of Newcastle, in Grey Street. It makes for the perfect place for a pre-show meal when the theatres finally reopen. All Bar One has the feel of a high-end restaurant but lucky for us it doesn't have the extortionate price tag to match. It has a diverse menu with something for everyone no matter what time of the day.
SR News' top pick of the menu
Chorizo egg pot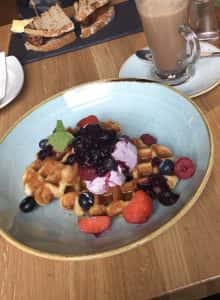 Photo Credit: @_hannah_wilson via Instagram
The Holy Hobo (Newcastle)
The Holy Hobo is an Instagram addict's dream! They have photo opportunities everywhere you look, from a giant neon sign, to an angel wing mural ,to photogenic cocktails made with our favourite childhood sweets. Every Friday and Saturday night they have live music, so an ideal place for a chilled meal out or pre-drinks before a night out (when we're eventually allowed out).
SR News' top pick of the menu
Mixed kebab box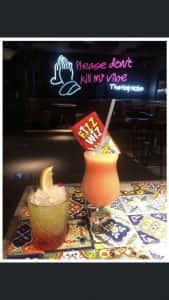 Photo Credit: @caitlynmcadam via Instagram
Tap Room (Wylam Brewery, Newcastle)
After lying empty for almost a decade, the Wylam Brewery has now been restored to a fully functioning brewery and restaurant. The Tap Room serves one of the best Sunday dinners in town. The historic building is currently closed due to the devastating effects that Covid-19 has had on the hospitality industry. Hopefully it will be serving Sunday dinners, pints and hosting events again very soon.
SR News' top pick of the menu
A Sunday roast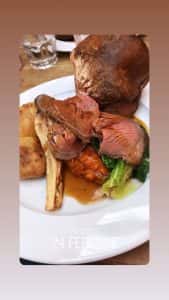 Photo Credit: @skylapearce via Instagram
Valerie's Tearoom (Spanish City, Whitley Bay)
Spanish City is arguably one of the most iconic buildings in the North East. It reopened in 2018 after being closed for 16 years. Valerie's Tearoom serves luxurious breakfasts … and, after all, breakfast is the most important meal of the day, so it would be a shame not to do it in style. While you're there you may as well have a walk along the beach a great combination for the mind, body and soul.
SR News' top pick of the menu
Spanish City Pancakes topped with Biscoff and salted caramel and fresh cream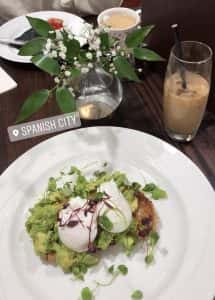 Photo Credit: @olivia.r.nelson via Instagram
Aveika (Newcastle)
Aveika prides itself on its modern interpretation of traditional Japanese cuisine. As well as a restaurant, Aveika is also a luxury nightclub (currently closed to due to the government guidelines). This gives us time to rehearse socially acceptable dance moves and not ones that we have learned over lockdown from Tik Tok.
SR News' top pick of the menu
Japanese mushroom and pepper robata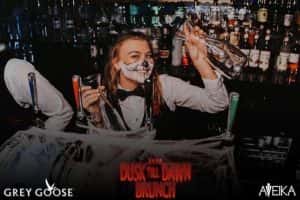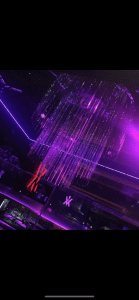 Photo Credit: Lauren Mosettig via Facebook, Faye Mosettig via Facebook
Hard Rock Cafe (Newcastle)
Although not open yet, Hard Rock Cafe is another place we'll soon be queueing to get into. The Hard Rock Cafe is iconic, with restaurants around the world, it's about time they brought it to Newcastle.
SR News' top pick of the menu
Moving mountains burger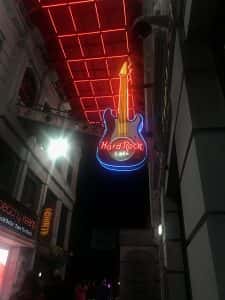 Photo Credit: @mark412 via Instagram