Here is your daily Covid roundup
New Rapid testing clinic opens
John Bell and Croyden the renowned pharmacy emporium in London's Harley Street Medical Area has announced the launch of a new same day and next day coronavirus testing service in partnership with The Regenerative Clinic.
The testing service, designed to rapidly process swab tests to give customers either same day or next-day results, will be rolled out in John Bell and Croyden's store on Wigmore Street from Monday (9th November 2020) and will also be made available at their LloydsPharmacy concession within Selfridges' iconic store on Oxford Street.
The service is being launched to help ease the pressure on the nation's health services. It will also deliver an improvement on home test kits, with customers able to access rapid results and all tests being performed and evaluated by a healthcare professional.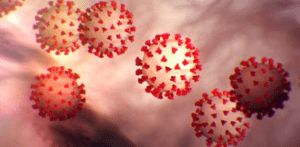 Covid deaths pass 65,000 in the UK
Just over 65,000 deaths involving Covid-19 have now occurred in the UK, according to the latest available figures.
A total of 61,498 deaths have so far been registered in the UK where Covid-19 was mentioned on the death certificate, according to reports published last week by the Office for National Statistics, the National Records of Scotland, and the Northern Ireland Statistics and Research Agency.
This breaks down as 55,796 deaths in England and Wales up to October 23 (and registered by October 31); 4,649 deaths in Scotland registered up to November 1; and 1,053 deaths in Northern Ireland up to October 30 (and registered by November 4).
But since these figures were compiled, a further 3,526 deaths are known to have occurred in the UK, according to additional data published on the Government's coronavirus dashboard.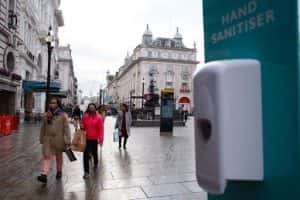 Wales hoping for positive results after firebreak lockdown
Wales' chief medical officer Dr Frank Atherton said there were some "early signs of stability" as the country comes out of its firebreak lockdown.
Speaking on BBC Radio 4's Today programme, he added: "We are coming out of the firebreak arrangements today.
"We always recognised that there would be a lag in terms of the indicators we look at as to how successful we have been.
"But we are seeing some early signs of stability and we are seeing that in mobility data, so we recognise that the people of Wales have been travelling significantly less during the firebreak, and we are starting to see that in some of the testing rates."