WITH local communities still struggling after being hit hard by the pandemic, a group of Sunderland's most popular musicians are hosting a virtual gig to raise money for Sunderland Foodbank.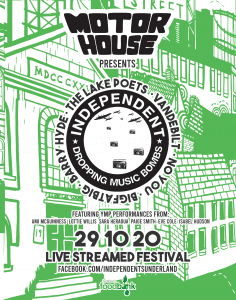 A NUMBER of local musicians and bands, including bigfatbig, noyou, Lottie Willis, Vandebilt and The Lake Poets are taking part in the fundraiser.
The free, live-streamed event is taking place tonight (October 29) and will be hosted by recording producers Motorhouse, and live music venue Independent.
Organiser Jordan Miller, joint owner of Motorhouse and songwriter with Vandebilt, said: "After refurbishing our studio (Motorhouse Studios) to be able to live-stream gigs after the restrictions were put in place for performing in venues, we thought it would be the perfect opportunity to raise money for the Sunderland Foodbank. Foodbanks are so important for our community, especially in recent times.
"We will be live-streaming the gig via Independent's Facebook page. We will also share a YouTube streaming link for those who would like to watch it on their TV. There will be a donation link that we will share on Facebook and YouTube."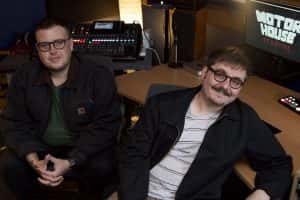 He added: "Working in the North East music scene, we had a lot of friends that wanted to take part and raise money for a good cause. A lot of them have not performed since lockdown and we wanted to try and get the local live music scene up and running again.
"Now we can live-stream videos from the studio, we hope that everyone can begin to enjoy gigs again from the comfort of their own home. It has been a tough time for the industry and we wanted to help get things back on track. We hope everyone enjoys the show!"
The free festival will run from 6pm until 10pm, and can be accessed through Independent's Facebook page, where there will also be a live link during the event for anyone who is willing to donate to Sunderland Foodbank.
Independent, which is in Holmeside, has been awarded £91,000 from the Government's Culture Recovery Fund, which will help them continue to provide music events for those in Sunderland.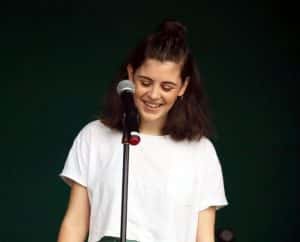 Ami McGuinness, 17, is just one of the musicians taking part in the festival tomorrow.
She told us: "I am a member of the Young Musicians Project in the city, and we were asked by Independent if any of us would play. There's six of us from the project who are involved tomorrow.
"I've done a few virtual gigs now, so I'm quite used to them – but it's definitely not the same as an in-person gig! I think it's really good that virtual gigs like this are happening because it means people still have access to live music and I still have an opportunity to play.
"In my set I'll be playing some songs people might have heard before, as well as some new ones. Interestingly, the pandemic has made me think more about what my life will be like in the future, so a lot of my newer songs are about growing up, settling down and what a new sense of normal may look like."
Access the festival Thursday, October 28 from 6pm here.