EXCLUSIVE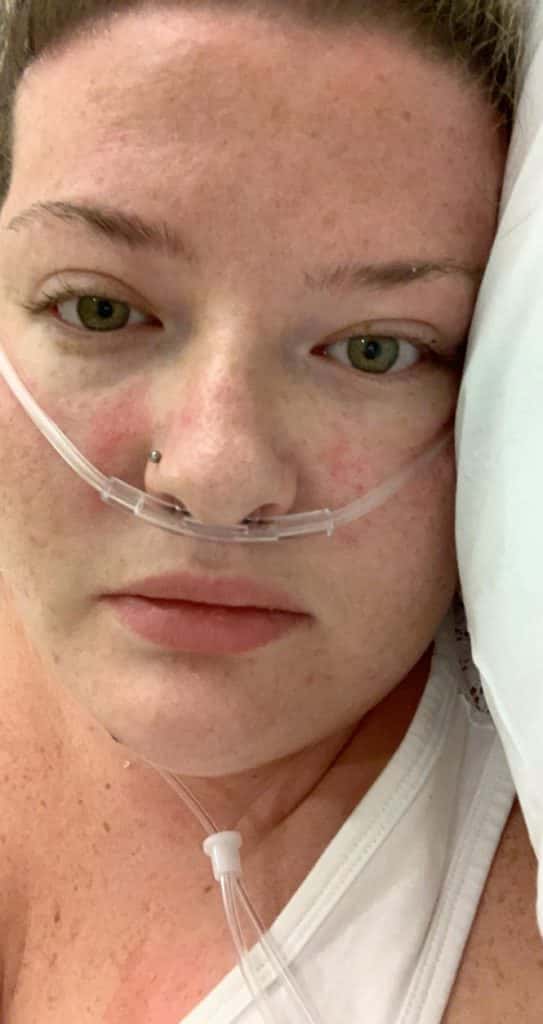 A 24-YEAR-OLD North East woman has told of the terrifying experience of being rushed into hospital with Covid-19 and then into intensive care – where doctors were unable to tell her if she would survive.
Lauren Mackenzie said: "I asked if I was going to be OK and the doctor said 'I can't say yes and I can't say no, as people are in critical care because they go either way, as they are very poorly'.
"They also told me I was the youngest patient they had had in critical care with Covid. That scared me."
Lauren, an otherwise healthy young woman before the experience, is still recovering from the ordeal earlier this month – and has been left so breathless by the virus that she now struggles to walk around her home in Blyth, Northumberland.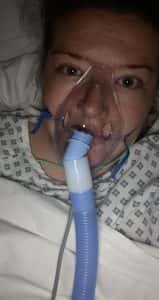 After developing Covid-19 symptoms, Lauren began a traumatic three weeks that could have had a tragic outcome. It began with a dry cough on October 4 and progressed into sickness and diarrhoea the next day.
The night of October 5 saw her suffering shakes and shivers, and by Wednesday October 7 her temperature had soared to 39.7 degrees Centigrade before she was taken into hospital.
"They also told me I was the youngest patient they had had in critical care with Covid. That scared me."
She said: "At about five in the morning on Sunday 11 October, I had a sudden sick feeling and when I went to be sick that time it was just pure blood I was bringing up. 
"The ambulance came and by that point my breathing had started to change; just walking from the front door to the ambulance resulted in me being out of breath."
Lauren was rushed into Northumbria Specialist Emergency Care Hospital (NSECH) in Cramlington and had a terrible night, where her oxygen dropped and her temperature climbed even further to 40 degrees Centigrade. 
The next night, Lauren was constantly checked by the critical care team, and when she woke up on Tuesday 13, she couldn't speak because she was so out of breath. 
"I had conversations with doctors that I couldn't remember. I felt as though I was there, but not taking anything in," she said.
She continued: "The ward phoned my mam and told her I was being assessed by the critical care team and that it would be a few hours before they decided what they were doing. 
"Within 15 minutes of that phone call I was rushed into critical care. I just remember lots of doctors packing up my things and attaching me to lots of wires and rushing me up the corridor."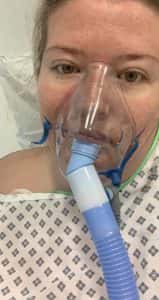 Lauren was put on a high-flow oxygen ventilator which provided her with 80% oxygen, and she lost control of all her bodily functions while in critical care for four days.
"I had a pretty bad night on my first night back on a ward, and they were unsure whether or not they were going to send me back to critical care," she said.
"I was monitored every 30 minutes throughout Friday night and I had a much better day on Saturday. I slowly got my oxygen reduced and on Tuesday 20 October I went without oxygen for the first time."
Lauren lost over a stone in weight during her time in hospital, and has been told that it could be six weeks before she can continue life as normal. She is struggling to even get around her house because of her breathlessness.
"I'm just taking every day as it comes, one step at a time. Hopefully it won't be long until I can live my life again.
"I am very lucky and very privileged to be alive today," she said.
Lauren is glad to be able to tell her story, but she gave a stark warning to young people who believe that they are immune from Covid because of their youth.
"Follow the advice that the government has given, because I never thought I would get Covid," she warned. 
"I just hope my story makes younger people aware of the severity of this disease. And I don't want people to be as poorly as me to realise that Covid is real."
A spokesman for NHS England's North East and Yorkshire region said Lauren was among 6,943 working-age adults admitted to hospital in the region since the start of the pandemic, but said current data on hospital admissions was not broken down by age, so it was not possible to say how unusal Lauren's case was.