The past week has seen a storm of controversy around apparent Government 'contempt' for the UK's arts and creative industries (A&CI).
First, Chancellor Rishi Sunak provoked anger with comments which, while mis-reported, created the perception that ministers saw careers in A&CI as somehow 'disposable'.
But then came a government advert which said in these hard Covid times, creatives like the ballerina in the ad (that's her above) should abandon their careers for more 'conventional' work – like 'cyber'.
The outcry against this apparently flippant dismissal of creative careers has been wide and furious.
SR News is based in the University of Sunderland's Faculty of Arts & Creative Industries, so we decided to explore the controversy through the eyes of those directly involved here in the North East.
Today, Sam Boal speaks to photographer and film-maker Michael Atherton, to discuss the effects the government's actions have had on the industry.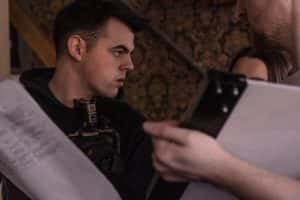 MICHAEL Atherton is a Darlington-based photographer and film-maker who studied at the University of Sunderland while successfully doing freelance work across the North of England.
After training for five years in order to be successful within the industry, the idea of retraining to enter a different sector of work is a no-go for him.
Mr Atherton said: "The government's approach to this has made me feel unwanted. I've spent five years training to do photography and filmography, and as soon as I finish my training the government tell me I should be doing something different.
"Due to the cost, I probably couldn't go back to university to retrain in something else to the same level as this, so it feels as though I've wasted my degree.
"There are so many people who have basically dedicated their lives to the arts. The media and arts are huge; everyone consumes them and if they were gone, there would be uproar."
When discussing the now-cancelled government-backed advert featuring the ballerina 'Fatima', Michael suggested that there will be a definite divide between people who aspire to have a career within the arts.
A music video for Dolphin Centre, filmed and edited by Michael Atherton.
He said: "A lot of people who wanted to might not any more, because they don't think the industry is considered viable, but there will still be people who are determined and will still do it, and those people are going to go far anyway, due to their determination.
"Although parts of the industry seem like they may die off, or are becoming far less profitable, I think we will see a resurgence eventually. I think we're going to see a surge in small media businesses starting up once the economy has improved, because people have to start off somewhere, and that's going to be the best time for them."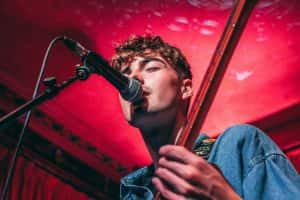 Mr Atherton believes the government could have approached the crisis within the arts in a more delicate and sensitive matter.
He explained: "Nothing seemed apologetic in the slightest, and they did it all in a very blunt manner, which was the wrong way to approach the situation when so many people's jobs are at risk.
"There are ways to keep the arts alive, and the government should have thought about that. The arts can still go on, but things are just going to have to be done in a Covid-safe way, and if there was funding in place to make things safe, then this would be easier to conduct."