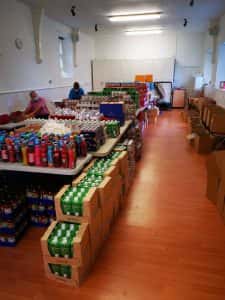 FEEDING Families have handed out over 50,000 meals since the beginning of April.
In just 48 hours they have received 1,000 applications to help families this Christmas.
But the North East Charity says more needs to be done to help people across the region fighting to keep their heads above water in the coming months.
Based in the North East, the charity supports people in food poverty, delivering to Sunderland, Newcastle, County Durham, Northumberland, and Teesside.
Since they started, four years ago, they have managed to give to over 5,000 families a happier Christmas.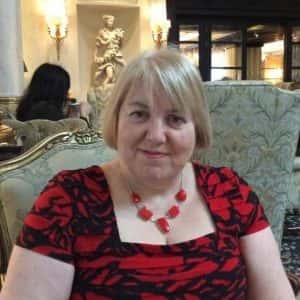 Juliet Sanders, CEO of Feeding Families said: "This random act of kindness from one household to another reminds us what the real spirit of Christmas is and spreads a little love and happiness.
"Everything started in 2016. I donated my old sofas to a local lady, and when she opened the door I realised that her and her children had nothing.
"It was nearly Christmas and I left that house feeling really sad. I went to the supermarket and bought some food for her. With one of my friends I went around and delivered another six hampers. That was the beginning of our adventure."
Since then, Feeding families has delivered thousands of food hampers. In 2019 alone, 3,000 families have received a Christmas hamper delivered to their door.
The donation process is really clear, as described in a video on their website. Those in need can now apply online giving details and evidence of their circumstances. Applications were officially opened on October 6 and it will close on November 30.
Those hoping to donate can apply throughout November. Once all the information is collected, the charity will match the donors to the receivers.
Collection points are all over the North East, including the 32 Home Bargains stores.
The heartbeat of the organisation, Juliet, added: "Our mission is to rebuild a sense of community. My grandmother lived on a farm and I remember clearly when she delivered food to the farm next door, knowing they didn't have any food. Today we often don't even know our neighbours."
The Covid emergency has made the charity a lifeline for many families, marking the next big step for the charity. Not just Christmas hampers, but food all year round. Since April this year they have delivered over 50,000 meals across the region.
Juliet said "People can find it difficult to queue for a food parcel, especially if they have just found themselves in a difficult situation.
"Many people still have a nice house or a car, but they have just lost their job and they cannot buy food. You never really know what is going on in other people lives."
Feeding Families Facebook page is full of testimonies of people who have enjoyed a better Christmas thanks to the relentless work of its volunteers.
One user said: "For a single, disabled parent this is a godsend. It helped me from Christmas. Thank you all so much."
"I helped a lovely family last year. Unfortunately I'm worse off this year so I will probably have to ask for help. May I say you guys are amazing for everything you do."