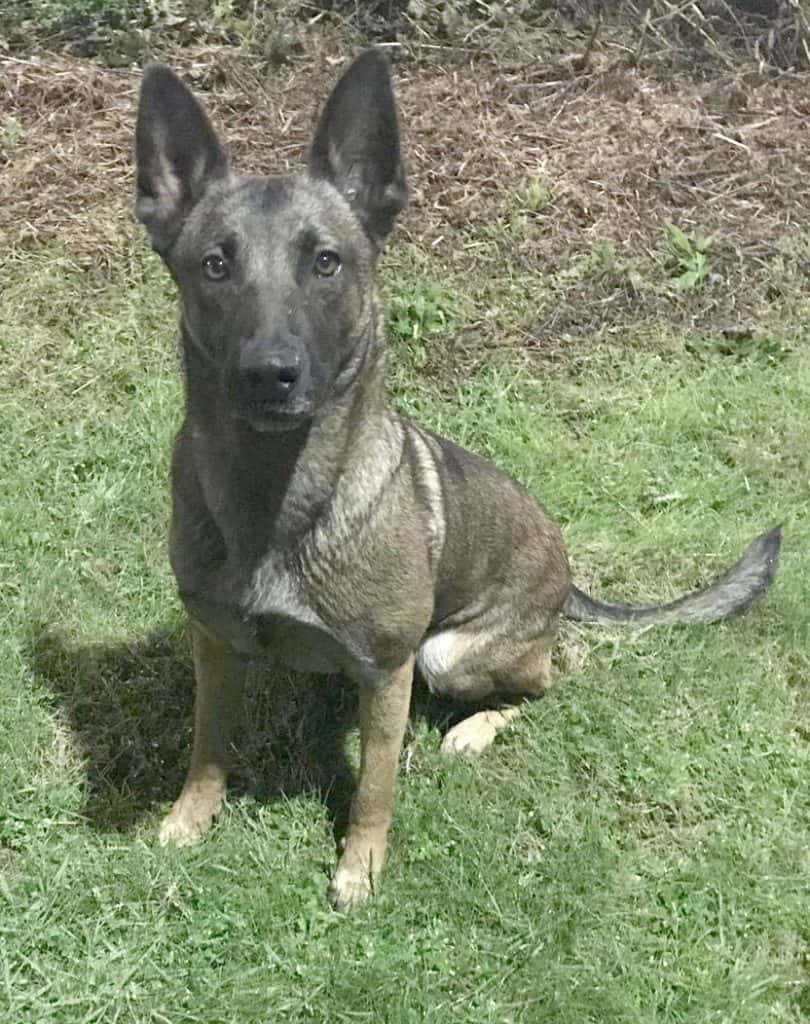 A NORTHUMBRIA Police dog has been praised by a top cop after helping hunt down a burglary suspect who allegedly threatened his victim with a knife.
At about 8.20am on Saturday (October 3) police were alerted to a raider at a home in Ashfield Park, Whickham, Gateshead.
He was challenged by the occupants, who chased him out of the address – but he pulled a knife and threatened them.
Armed police and the local dog section were sent out to catch him – among them 'Police Dog Boo', who quickly sniffed out a stolen purse and handbag.
As the net tightened on him, the man was spotted jumping over fences and running through gardens to try and escape.
But then he jumped a fence near the Lidl supermarket in Swalwell – and came face to face with PD Boo, a five-year-old female Belgian Malinois with several years' experience in catching offenders.
The burglar initially refused to surrender, but the combined effort of Boo and a response officer soon had him under arrest.
The 26-year-old has since been charged with the burglary, and a string of other outstanding similar offences.
Chief Inspector Sam Rennison, of Northumbria Police's Operations Department, praised all the officers involved, and said: "I want to pay a special mention to PD Boo, who not only sniffed out the stolen property, but also played a part in bringing this suspect in to custody."
The 26-year-old suspect has been charged with burglary, attempted theft from a motor vehicle and a public order offence, and was remanded in custody to appear before magistrates.