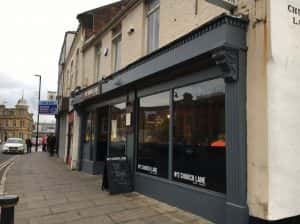 SUNDERLAND bars and restaurants are calling for greater financial support, following the tightening of regional coronavirus restrictions. 
The local rules ban people from socialising outside their own household, and say groups of no more than six can meet up. 
People have also been told to avoid meeting with other households outdoors. Social distancing rule-breakers face fines of up to £6,400. 
Local businesses have argued that the government has not supported them enough through the crisis, particularly during this second phase, which is slashing the incomes of pubs, bars, and restaurants. 
Businesses say since the 10pm curfew came in last week their losses have been worse on Friday and Saturday nights. 
Lee Stanners, who runs No2 Church Lane hamburger restaurant, in Sunderland city centre, said the impact had been "massive".
"We still have to pay overheads and we are being encouraged to stay open at a loss," he added. 
Several businesses have argued that the new Job Support Scheme, which will replace the original furlough scheme from November, is not enough. 
The scheme is available to employees who work and are paid for at least one-third of their normal hours. However, managers such as Mr Stanners argue that small businesses can't afford it. 
Other companies such as Pub Culture, owners of the Engine Room, the Dun Cow (in both Sunderland and Jesmond), and Charts have suffered a decrease in turnover of more than 80%. 
Ian High, the operations and finance director for Pub Culture, said: "We have only been able to open the Engine Room. The impact has been huge." 
The venue has lost its main customer base from both theatre-goers and football fans, and has had to limit numbers to adhere to social distancing guidelines.
Mr High said: "We're strict in terms of social distancing, track and trace, and general hygiene. We've reduced table numbers from 120-150 to 65-70.
"We've had regular feedback from our customers about how they feel safe and secure." 
However, Mr High said his business did use the furlough scheme, adding: "It was a massive support to ourselves, as it was to thousands of other businesses".
Mr High said they would be a part of the new scheme when it is available and they would like to stay open as long as possible.
Other Sunderland venues, such as the Peacock and Ttonic, are temporarily closed because of the issues.