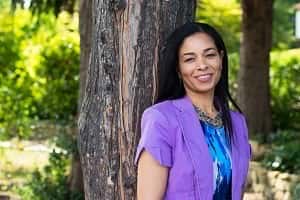 ST OSWALD'S Hospice, which cares for people in Sunderland, has welcomed Steph Edusei as its new chief executive.
Ms Edusei brings a wealth of experience to the role, following a career of senior positions in the NHS, including her most recent role as chief executive officer at Newcastle and Gateshead Healthwatch service.
Commenting on her new role for St Oswald's Hospice, in which she replaces James Ellam, Ms Edeusi said: "It's such an amazing organisation and its values are close to my personal values. 
"This is a chance to make a difference in people's lives." 
The hospice has provided quality care for a range of patients across the North East for over 30 years and is renowned for its expertise. 
Sunderland's branch of the charity provides a short-break service to babies, children and young adults, as well as end-of-life care.
St Oswald's raises its funding through a network of charity shops and fundraising events, including their store on the High Street in Sunderland, and Ms Edeusi is continuing to encourage people to support the charity, by visiting charity shops and organising their own virtual fundraisers during Covid-19.
The hospice is supported by dozens of businesses across the North East, including the Foundation of Light, Sunderland AFC's official charity.
Last year, the Beacon of Light, Sunderland Business Club and Stagecoach supported the Elmer's Great North Parade art trail, organised by and in aid of St Oswald's, which showcased 50 individually designed elephant sculptures based on the children's character, Elmer the patchwork elephant. 
The Beacon of Light sponsored an elephant named 'The Beautiful Game', designed by David Maguire, said to represent the passion the fans have for the club. The Elmer auction raised £182,200 for the charity.
Ms Edusei takes over the organisation at an extremely challenging time, as it closed all its 25 shops across the region at the beginning of lockdown, losing their revenues as a result. 
The charity also lost funding from opportunities such as the Great North Run, where donations reduced significantly. 
"It was tough. It went from a busy, lively place full of people, to a place which was quiet," says Ms Edusei. 
She continued: "I'm extremely proud and honoured to be leading St Oswald's Hospice and I am excited for the future."
As a black female CEO, Ms Edeusi says she is sensitive to the structural inequality that influences the disproportionate impact of Covid on black and minority ethnic (BAME) communities.
She said: "People in BAME communities are more likely, unfortunately, to live in deprived communities. Social isolation and distancing are difficult in multi-occupancy households."
She believes her unique cultural perspective enables her to see things from different perspectives and challenge things.
Ms Edeusi also believes it is important to raise the visibility of people from BAME communities. 
She said: "There's not enough visibility of female black leaders. I hope that young girls and women see me and think 'I can do that'."