In April, Her Majesty the Queen said: "We should take comfort that while we may have more still to endure, better days will return". Very wise words during these unprecedented times that have resonated with the British people.
As life has changed so much in the past few months, keeping our spirits high and remembering to be happy has been at the forefront of our lives everyday.
Human kindness, whether it be faith, spirituality or hope has made us embrace the little things in life and we need to remind ourselves that these things may be right on our own doorsteps.
Any impact on your local community makes a massive difference in times like these, from relieving stress for people by bringing positivity into peoples' lives or lending a hand to someone in need.
For example, volunteers at a local church in Birtley have been making face masks for NHS workers and the local community as we are now recommended to wear face coverings on public transport and places where social distancing may be difficult.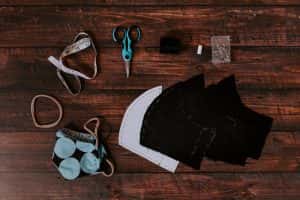 In Sunderland, volunteers have been supporting the NHS by transporting lifesaving blood and equipment throughout the region to the North East NHS Trusts.
We need to help our community in times like these, in any way that we can. How better to show the human spirit and express the best in yourself than helping the people who live in your community?
It is sometimes the most simple things that have the greatest impact. It doesn't have to be much to bring joy to the people around you and that in turn can bring a smile to others and make you feel that you're making a difference to yourself and others around you.
Let's hope we come through all of this stronger and act in a way that is kinder to others.