#CoronaDiaries
Little did I know taking the car down the wrong road would lead to such a beautiful, scenic walk. On my daily exercise during the lockdown, me and my Mam have been walking through Ousbrough Wood, near High Urpeth in Durham. We found a new walking route while driving back from a walk near Beamish and decided to come back to it the next day.
Ousbrough Wood is so peaceful and serene; it takes your breath away. This wood is filled with wild flowers, with carpets of forget-me-nots and wild garlic (perfect for seasoning meals during lockdown) amid huge pine trees which provide shelter and shade.
In the spring the floor of much of Ousbrough Wood is carpeted with bluebells, primrose, betony and sweet cecily as traditional hay meadow throughout the wood is used to encourage wildflowers to grow.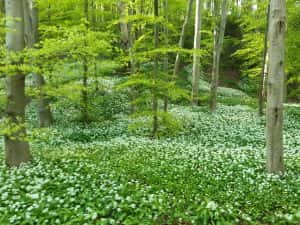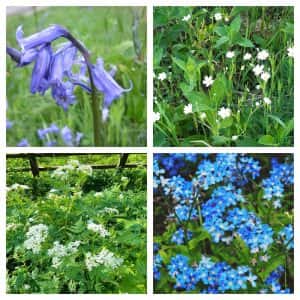 Looking up at some of the trees was like peering through into a mystical jungle world, like in the film Avatar with billowing, indigenous trees and flowers surrounding the area. It really made me appreciate the natural beauty we have around us, a few minutes drive from where we live. Me and my mam have been using this walking route as our daily exercise during the coronavirus lockdown and what a walk it is.
We even spotted a roe deer running out on one walk – which was something I never thought I would see!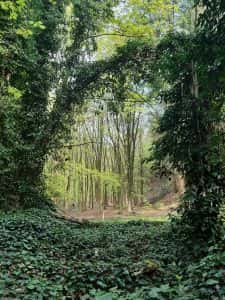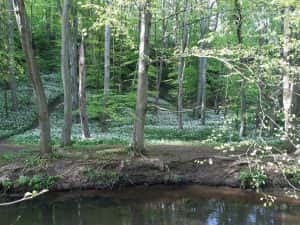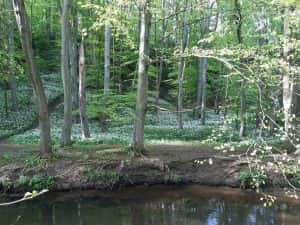 Walking has really helped me through the lockdown and discovering new places around where I live has really made me appreciate the simplicity and natural beauty we have around us and to enjoy the little things in life.
If you listen to the music of the woods, in spring and early summer the song of the willow warbler, chiffchaff and blackcap can be heard and if you stay in the woods until dusk you may be able to hear tawny owls calling. Not only does Ousbrough Wood have breathtaking scenery and numerous walking routes to explore, it also has a man-made rope swing where you can swing out over the water (if you dare!) surrounded by a field of wild garlic and a bubbling stream.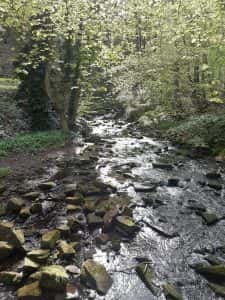 Photo credit: Katie Baggott
If you live near Beamish or live in the North East and are looking for a place to exercise and explore for a few hours, Ousbrough Wood is a spot not to be missed on a beautiful summers day.