#The CoronaDiaries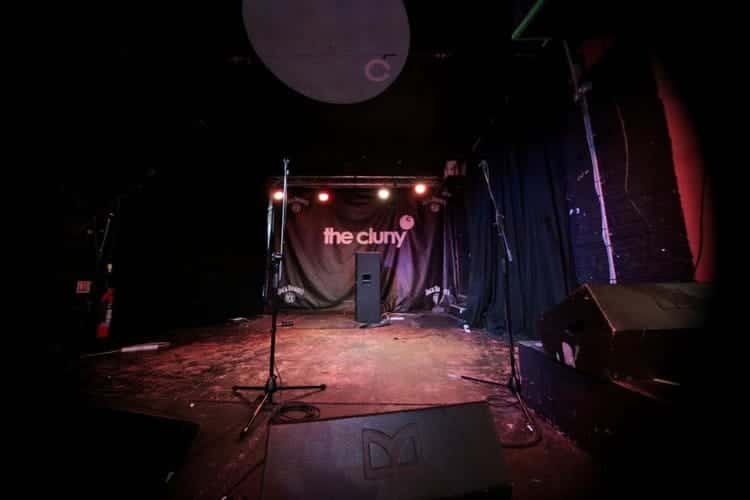 Music journalist and University of Sunderland journalism graduate and mediahub intern Jordan Davidson – who runs the SPOTLIGHTUK.co.uk music coverage website – reflects on the possible damage done to the regional music scene by the rather confused and disjointed initial government response to the coronavirus crisis.
PANIC.
That seems to have been the initial reaction in the North East music scene to the Prime Minister's initial warnings to stay away from venues and bars: panic and anger.
Frankly, the regional scene was in uproar and the feeling was being echoed across the nation.
'You don't have to close' was the Government's initial response in early March, followed by a confusingly conflicting piece of advice to the general public, urging them not to go to music venues.
So how exactly were those venues supposed to survive, Boris?
Of course, everybody was in agreement that it was the best idea to close and avoid tempting fate by holding events that would inevitably exacerbate the issue of a pandemic that thrives on close-quarters interaction.
But the half measures made by the government led to, frankly, very convincing arguments that they were deliberately trying to shirk the responsibility that enforcing closures would give them. Essentially, rather than introducing new legislation, closing businesses and cancelling events themselves, they were encouraging others to do the dirty work for them.
By not taking direct action, the powers-that-be essentially turned their backs on the consequences that this pandemic will have on the creative businesses, and the projects that make this country so vibrant.
Avoiding direct responsibility meant there was, conveniently for the public purse, no need to support or bail out those who went under, no insurance claims, no worries.
Job done, hands washed of the problem, so to speak.
A week or so later, the Government announced some sketchy and vague notions of support that even now, in April, local venues and business owners are still scratching their heads about.
In fact, the only tangible support is coming from local crowdfunding initiatives and music organisations such as Generator, who source a lot of their funding from abroad.
Half-measures, but enough to silence the already beleaguered venues who finally closed their doors and started looking for alternative forms of income.
The sense of mistrust and betrayal still hangs in the air: we are united right now in the collective will to fight a global pandemic, but what happens afterward? Those who are lucky enough to re-open – and there won't be many of them – won't forget.
When we needed strong leadership and clear goals, we got callous political manoeuvering and foot-dragging.
The damage that will be done in the wake of this virus was needlessly exacerbated and we'll be feeling it in our wallets and our hearts for a long time after.
But that's all in the past, so what do we do now?
Luckily, our creative and cultural scene very quickly did what it does best, it got on with things despite the undeniable uphill struggle. Several independent venues have undertaken crowdfunding initiatives to try to shore up their future and remain engaged with the punters who have supported them throughout the years.
But it's the musicians who have really come into their own.
Almost immediately following the cancellation of their live shows and tours, artists of all levels took to the internet and used the power of social media to perform live once again for their followers.
And a staggering amount of them are also using their newfound platforms to raise money for charities, such as food banks – and even support for the NHS.
With this newfound sense of purpose, the narrative has once again turned into a hopeful one, the national and regional scene is emerging once again, as the dynamic and exciting environment that we had experienced before the pandemic permeated our lives.
What we do now will inevitably influence the future of how we experience music and musicians forever … but will the relationship we have with performers be forever changed, as we grow more accustomed to gigs in our bedrooms?
That remains to be seen. I personally believe there will always be a need to return to the sweaty, noisy rooms where we can truly experience community and mutual love for the music we enjoy.
But with wallets tightening and venues concerned about their ability to re-open, the future remains uncertain.