Fast food giants McDonalds announced that they will be shutting all of their UK branches by 7pm on Monday 23rd March with aims to do their part in the fight against the Coronavirus pandemic.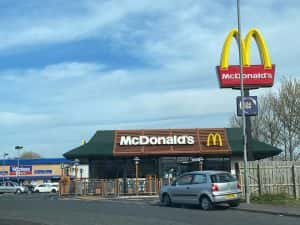 In a press release on Sunday evening entitled "See you soon," the franchise who employ over 120,000 across 1,270 locations in the country said: "We have taken the difficult decision to close all McDonald's restaurants in the UK and Ireland by 7pm on Monday 23rd March at the latest."
"This is not a decision we are taking lightly, but one made with the well-being and safety of our employees in mind as well as in the best interests of our customers.
"We will work with local community groups to responsibly distribute food and drink from our restaurants in the coming days.
"Thank you to our brilliant employees for their hard work during this incredibly challenging time.
"We look forward to seeing you all again as soon as it is safe for us to reopen."
This news leaves thousands across Tyne and Wear hanging in the balance of future career prospects, an left not knowing where they are at in terms of employment for the foreseeable future. One of those is 17-year-old Faye Graham who works in the Farringdon, Sunderland branch for the retailer.
Miss Graham said: "I'm happy about us shutting because I feel safer and less at risk, but also worried because I don't know if I'll have a secure income anymore," adding "I plan to use the time to isolate and look for another temporary job."
An update from McDonald's UK and Ireland — See you soon pic.twitter.com/43moFRrWRR

— McDonald's UK (@McDonaldsUK) March 22, 2020

17-year-old Olivia Little who works in the Sunderland city centre branch also had similar feelings, saying: "I'm sick, I'm not going to be able to get another job, it took me ages to get that one," adding: "I don't even know if I'm getting paid."
Costa Coffee, Subway and Nandos – alike Maccies – have also announced over the weekend that they will be closing their doors to the public following the rise of new cases across the UK. KFC are also in a conference today to discuss the future of their restaurants, it is looking likely that they will also follow suit.
The death toll in the UK has risen to 281, with a further 5,600 confirmed cases as of Sunday. Prime Minister Boris Johnson has urged the nation to stay at home unless necessary, and "to stand two metres apart" in public in order to prevent the spread of the virus.