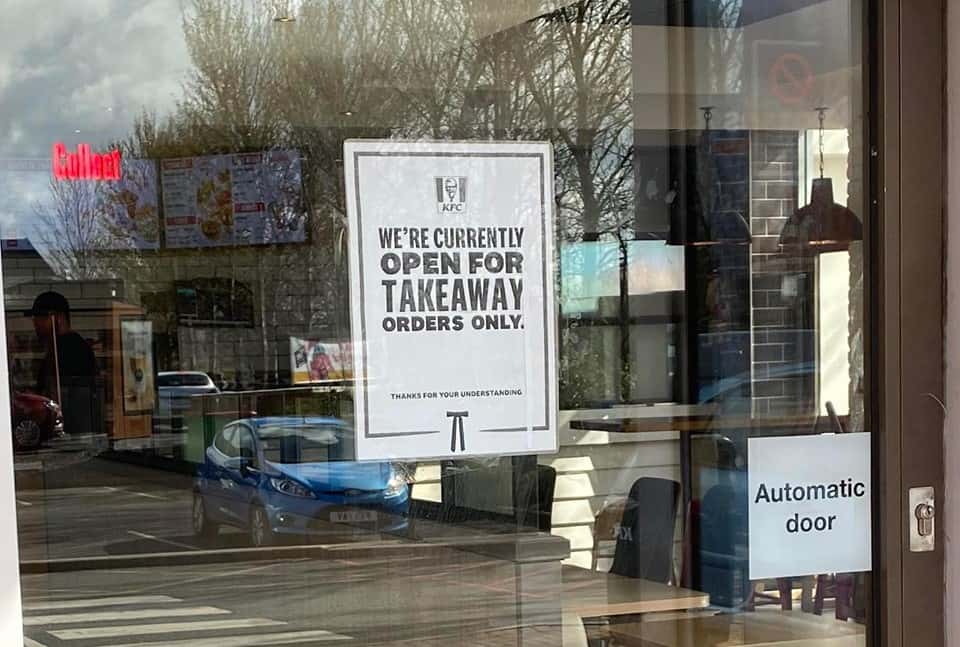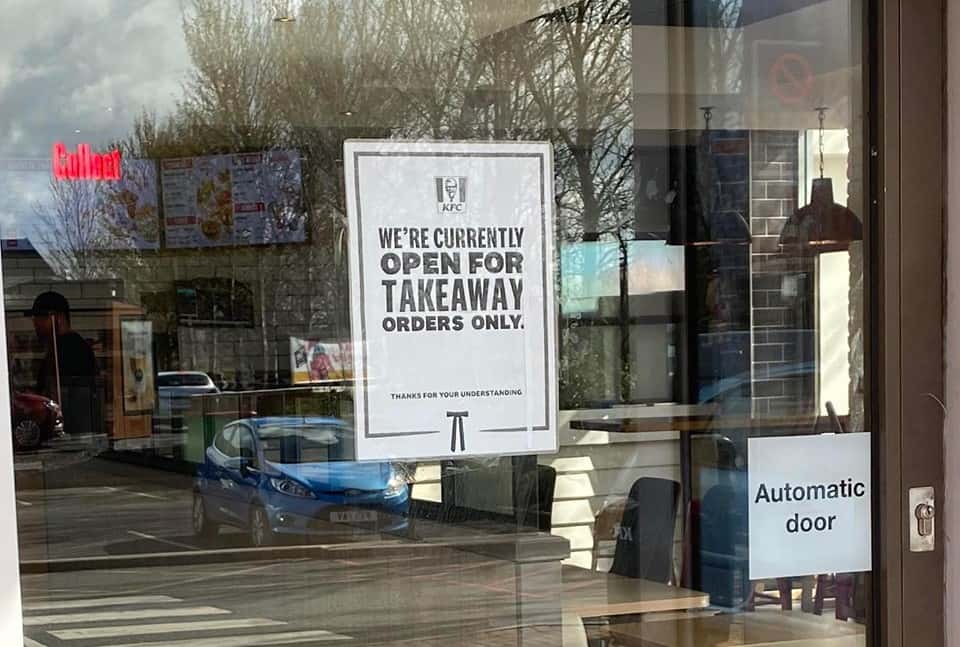 (A notice on display at KFC, Thomsen Retail Park in Sunderland)
Fast food chains across the North East have announced that they will be operating on a take away-only basis as of this week, playing their part in slowing down the Coronavirus pandemic.
UK Prime Minister Boris Johnson delivered a conference to the nation on Monday, in which he advised the British public to: "Avoid pubs, clubs, theatres and other such social venues."
McDonalds were the first to announce that their businesses across the UK would be going strictly take away-only from 5am Wednesday morning. In a statement, CEO Paul Pomroy said: "In the last 24 hours it has become clear that we need to temporarily change our operations to ensure the wellbeing of our employees and customers consistent with the Government's guidance on social distancing."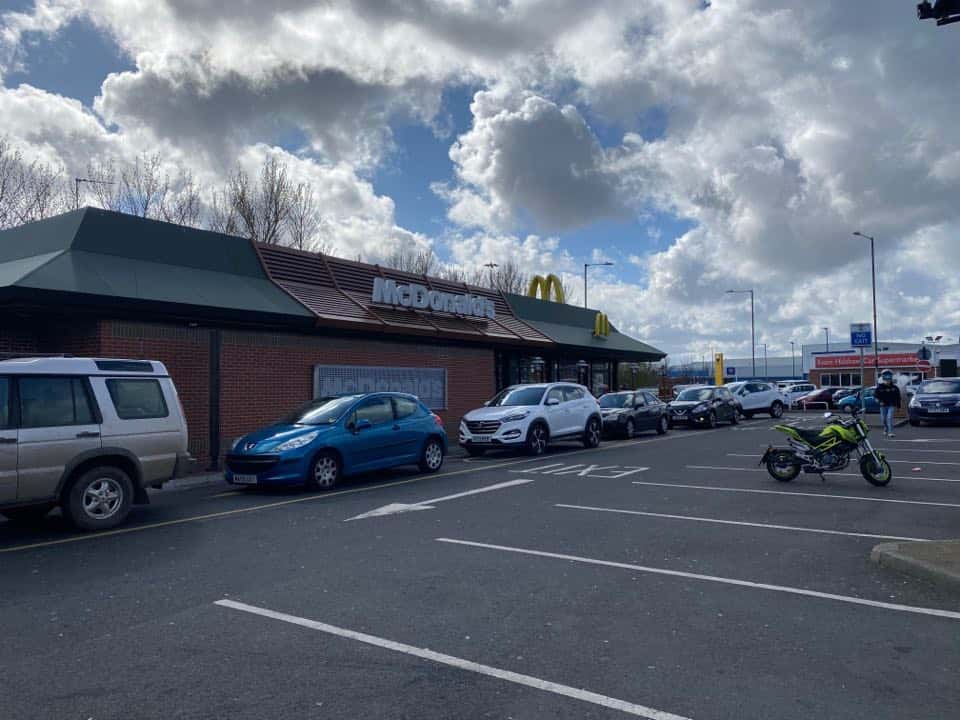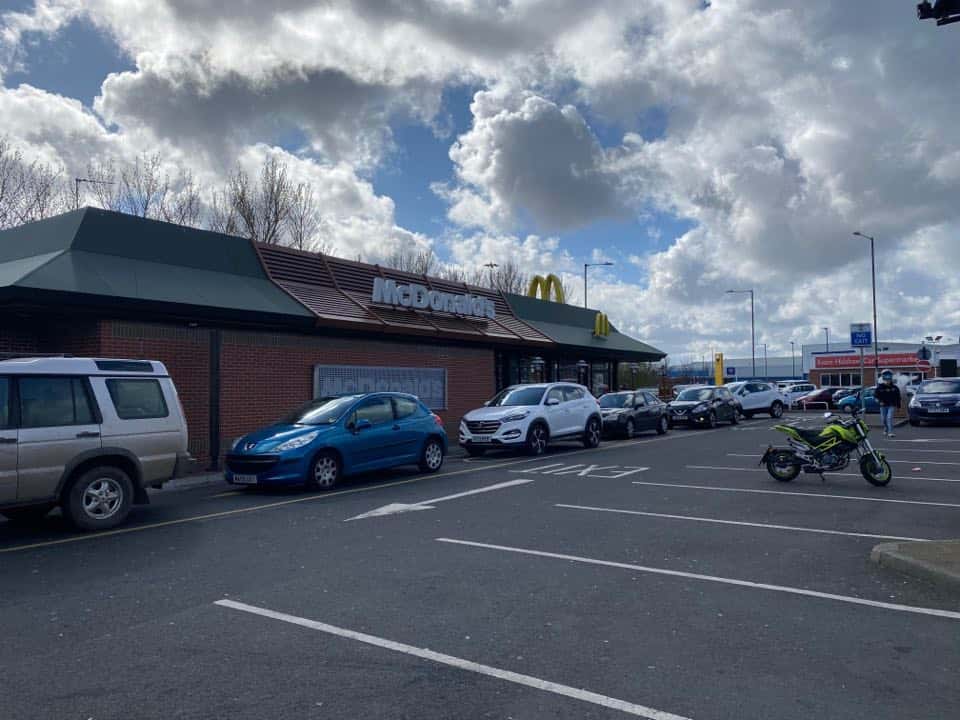 (Standstill: Chocka-block filled drive thru queues at McDonalds in the North East)
The procedures put in place have left many in the North East wondering how they will get by, as some businesses cannot get the staff to operate due to illness.
Mr King, 26-year-old manager at KFC in Thomsen Retail Park, Sunderland, says: "Trying to locate a cook in the North East just isn't happening at the minute," telling his staff: "I am sorry in advance for any problems caused."
On Wednesday the business shut its doors eight hours prematurely – due to lack of staff.
The manager shared a statement saying: "Due to having very limited staff for today's shift, no open cashiers, no close cook or close manager, we are closing today as of 3pm."
However, healthy staff also face reduced hours due to the low demand of labour in the industry. 19-year-old McDonalds employee and University student Georgia Suggitt has now seen her income slashed due to the nature of her work.
"My hours have decreased because not as many customers are visiting the store, and the majority of hours are given to those who have children or have a mortgage to pay," said Miss Suggitt, adding: "There's still a significant number of people on shift but there's not as much work to do."
KFC, McDonalds, Subway, Greggs and many others across the Tyne and Wear area have also announced that they plan to minimize social gathering in their restaurant.
Mr King added: "From what I've heard, the whole business will be moving towards drive thru only at the weekend, take out and delivery only from the front counter."