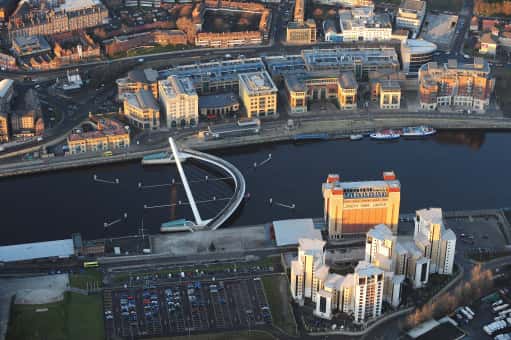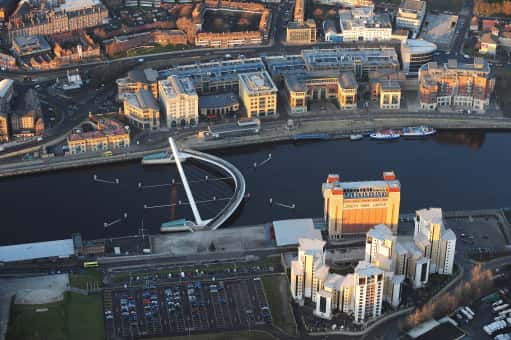 Plans have been revealed for a large convention centre and arena to be built on Gateshead's riverside, which will bring more than 1,000 jobs to the area.
Gateshead Council, in association with Ask Real Estate proposed the plans in 2018.
The proposed centre will include an arena, a regional conference centre, offices, hotels and eateries. It will be built between the BALTIC Centre for Contemporary Art and The Sage Gateshead on the river Tyne. Neighbouring institution, the BALTIC, are excited at the prospect.
"Developments like this continue to put Gateshead on the map," Craig Astley from the BALTIC said. "We anticipate a positive effect on BALTIC as we are likely to receive more visitors who are welcome to experience our exhibitions and events in our fantastic building."
The new site will include a 12,500 seat arena, which would replace Newcastle's current Utilita Arena and become the North East's largest music and comedy venue. It is hoped the development will significantly improve the connection between the Quayside and Gateshead's town centre. Gateshead Council is keen for the development to take place.
"The conference and exhibition centre will mean that the region can bid for larger scale national and international conferences that previously we haven't been able to accommodate," Leader of Gateshead Council, Councillor Martin Gannon said. "It will complement these existing iconic buildings creating a truly world-class cultural, events, entertainment and business destination."
The development at Gateshead Quays has also been named one of seven schemes which are being backed by the Department for Trade.
This area of Gateshead has been intensely popular with developers in recent years.  The BALTIC Centre for Contemporary Art was built in 2002, offering exhibitions for local and international artists. In addition, the iconic architecture of The Sage Gateshead was opened in 2004 and hosts comedy, music and literature events throughout the year.
It is hoped that the development will boost the regional economy by around £30 million a year, as well as attract an extra 296,000 visitors to the North East. The next stage of the development process is for detailed scheme designs to be drawn up and approved ahead of pre-planning and pre-construction.