AFTER it was recently revealed by The Chronicle that the Killingworth Road/Haddrick's Mill works in South Gosforth are set to go £1.9m over-budget, the manager of a local pub has spoken of the impact the works are having on the area.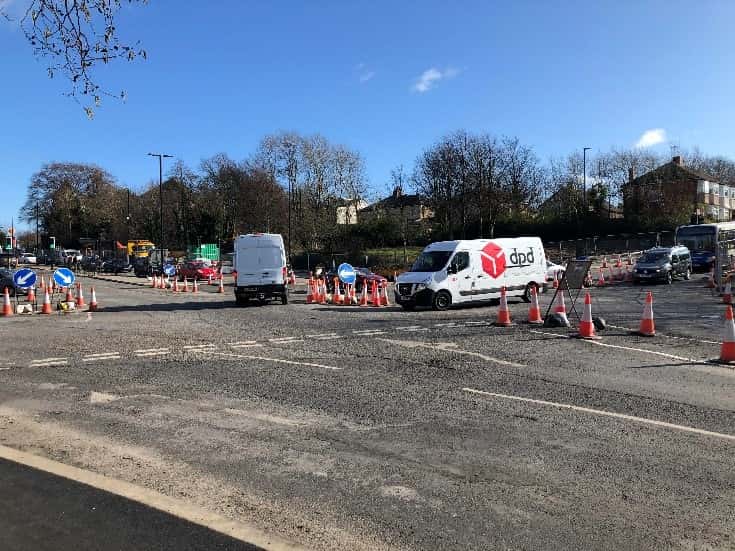 Vicky Blenkinsop, manager of The Victory pub, said: "Financially, it would look like it hasn't (affected trade), but when Killingworth Road did reopen we saw an influx of people coming from that direction. Some people we hadn't seen for a long time. Without being able to prove it I would say yes, it has definitely had an impact."
On whether her customers had been affected, she said: "Honestly I'm sick of hearing about it. That's the main thing why I want it to be finished, because every day someone's in saying they couldn't get here or they couldn't get to work, especially with Killingworth Road … the roundabout I hear slightly less complaints about."
Gosforth councillor Colin Ferguson said: "The biggest concern for me is the potential knock-on impact of this. There was a suggestion that if they cannot claim those costs back, it will impact on downstream projects in the local transport plan.
The closure of the South Gosforth route was due to run from July 2017 to February 2018, but continued throughout 2019 due to a mixture of environmental factors.
On this matter, the North East Chamber of Commerce said: "It's all about letting people know what's coming so that they are aware of it. Because it's been delayed and is still going on, this leads to more frustration. If you give people a timeline and keep updating them on what is going on that helps."
Subsequently, annoyance among commuters has recently turned toxic, with Newcastle City Council forced to put signs up warning drivers that "anti-social behaviour including verbal insults" will not be tolerated and "all incidents will be reported to Northumbria Police".
When asked to comment on the matter, Newcastle City Council said their communications team "did not have the capacity to deal with questions from journalism students".