Salons across the North East have pledged to ditch celebrity gossip magazines in a bid to 'Be Kind' after the death of Caroline Flack.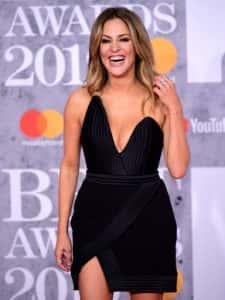 A number of locally based salons have spoken about their decision to bin glossy magazines which has triggered a strong reaction from the public. 
Social media sites such as Facebook have supported the 'Be Kind' movement, founded by Lucy Alexander and This Morning, in order to encourage online trolls to act with integrity and respect.
The former Love Island host was found dead in her London flat on Saturday February 15 . An inquest has been opened and the coroner has confirmed the cause of death to be suicide. 
A spokesperson for Sunderland based salon, Bank Hair and Beauty, said: "Following the devastating news of Caroline Flack we have decided to ditch the magazines which promote hurtful gossip, weight shaming and fad diets that seem to feed bullies and online trolls. 
"Instead we will be focusing on creating a safe environment for clients and making people feel good. We will stock books such as Law of Attraction and other magazines about home cooking, fashion and astronomy."
Gateshead based salon, Gee-Kent Ho Salon, took to social media to announce they will no longer be providing gossip magazines to 'help promote more positivity in our relaxing space'.
The Gee-Kent Ho team said: "We want to make sure our salon is a positive space where people can come to relax and leave their anxieties at the door as we believe gossip magazines promote insecurities by looking negatively at other humans, celebrities or not. 
"Instead we offer more mindful magazines, colouring books and puzzles so clients can take their mind of the world for a moment. 
"It may be a small step but we hope other businesses follow suit to make a greater impact and help combat mental health issues."
For more information on the 'Be Kind' movement click here.