Stand-up comedy is one of the most popular forms of entertainment of our age, as any cursory glance at a TV guide will tell you.
The North East has long been a hotbed for stand-up, producing a number of household names, such as Ross Noble, Sarah Millican and Chris Ramsey, over the years. Naturally, this means the region can boast a number of venues that host stand-up, ranging from large-scale arenas to smaller, more intimate venues. With so many options, it can be hard to keep track of which comedians are performing where and which venues you should be keeping an eye on. With that in mind, here's a look at nine of the North East's best stand-up venues, discussing which comedians they've hosted in the past and who they've got coming in the near future.
1.Newcastle Utilita Arena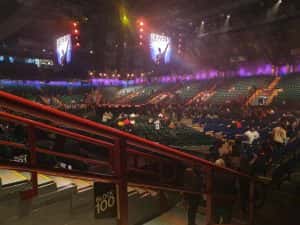 Formerly the Metroradio Arena, this monolithic venue regularly hosts the biggest names that visit the region, from musicians to comedians. Recent examples include Russell Howard, who performed at the arena on the September 19 this year as part of his Respite world tour, which will also see him travel all over Europe and the USA.
Also on that list is North East comedian Carl Hutchinson, who visited the arena in 2018:
Credit:Carl Hutchinson Comedy on Facebook
While it may lack the intimacy of a smaller venue, Utilita Arena makes up for this with its capacity of around 11,000, which in theory means that more seats are available and you're less likely to miss out on tickets. That said, this can sometimes not be the case due to the sheer popularity of some acts, leading to fairly quick sell-outs.
The arena is set to host a number of stand-up gigs in the near future, with Jack Whitehall and Jim Jefferies performing in December this year and Chris Ramsey visiting in 2020.
For tickets, visit their website.
2. O2 City Hall Newcastle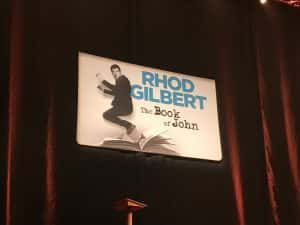 Originally opened in 1927, Newcastle City Hall has been hosting concerts and stand-up performers for a long time. Its size of just over 2,000 makes it a perfect host for nationally known comedians who don't want to have to worry about selling out the arena, attracting the likes of Rhod Gilbert and Eddie Izzard in recent history.
Rob Beckett is performing two dates at City Hall, on October 25 and 26, with Romesh Ranganathan, Johnathan Pie and John Bishop all due to visit later this year.
Click here for more information.
3.The Stand Comedy Club, Newcastle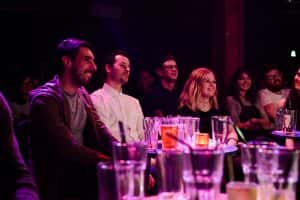 The Stand is more of a grassroots comedy venue than the previous two, hosting shows featuring a range of established comedians in addition to providing a good starting point for newcomers in the industry.
This venue hosts a decent amount of nationally known performers, plenty of regional celebrities and a smattering of up and coming acts on an almost nightly basis. Plus, the prices for both admission and refreshments are much more reasonable than most large-scale venues.
Among the underrated performers the Newcastle Stand has hosted is Australian Aidan Jones, who performed this set there earlier in 2019, which features some strong language:

Credit:@aidantacojones on Instagram
For more information, visit their website here.
4.The Tyne Theatre and Opera House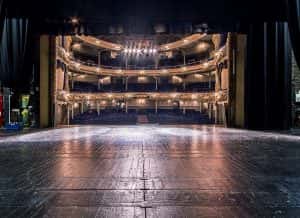 The Tyne Theatre is another mid-size venue, much like City Hall and hosts a wide range of plays in addition to stand-up.
Recent highlights include Josh Widdicombe and Chris Ramsey, both of whom have performed at the theatre this summer.
Later this year, James Acaster, Ardal O'Hanlon and Pointless' very own Alexander Armstrong are due to perform, with Ed Byrne and Carl Hutchinson scheduled for next year.
Visit here for more information.
5.Newcastle Northern Stage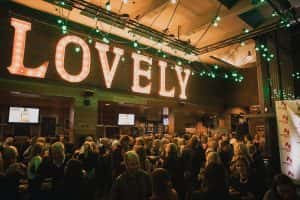 Located near Newcastle University, Northern Stage operates as a charity and hosts various theatre events.
Among these there is some stand-up, with the likes of Dave Kitson currently performing a series of dates of his show called 'Keep' and Jason Byrne due to visit later this month.
For more info about what's on, click here.
6.Newcastle Theatre Royal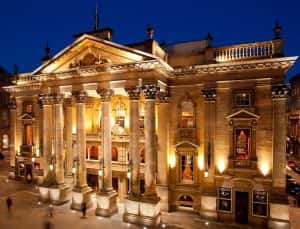 The Theatre Royal is a well-established venue, located on Grey Street near Monument metro station, which hosts an array of performances, from pantomimes to serious dramas to comedy.
The theatre will see performances by Frank Skinner and Al Murray's pub landlord in the coming months, with David Baddiel scheduled to deliver his show 'Trolls not the dolls' early next year.
For more information, click here.
7.Durham Gala Theatre

Outside of Newcastle, Durham's Gala Theatre is the premier venue for both residents of Durham and County Durham.
It hosts a variety of shows, including pantomimes, cinema screenings and operas, in addition to stand-up. Upcoming comedy highlights include Jack Dee, James Acaster and American Rich Hall.
If you're interested, you can find out more here.
8.Whitley Bay Playhouse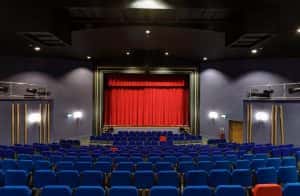 Located in the idyllic seaside town of Whitley Bay, the playhouse is a good venue if you want to go to the beach afterwards.
It re-opened in 2009 following a multi million pound refurbishment and is due to host the likes of Ruby Wax and Jimmy Carr in the near future.
To see more, click here.
9.The Sage Gateshead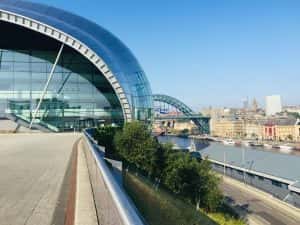 A centre for culture in Gateshead, the sage mainly hosts concerts and art exhibitions, but does also host some stand-up comedy from time to time.
Due to host the likes of Lenny Henry in the recent future, the Sage would also be a good venue if you enjoy classical music, as it seems to host a lot of that.
For more information, visit the Sage's website.