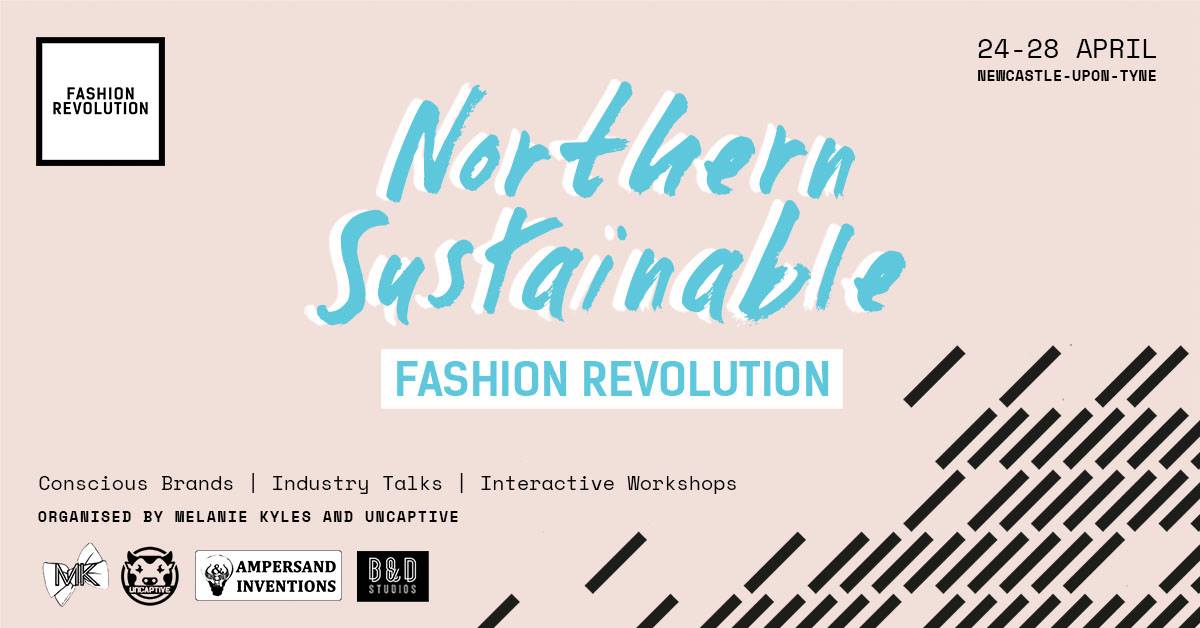 As Newcastle is set to host the first Northern Sustainable Fashion Revolution, Sarah Sinclair meets those striving for a more ethical and sustainable industry.
Over 1,000 bathtubs of water.
6,000 car miles of carbon emissions*.
£140 million of clothing sent to landfill**.
14 million workers paid less than the living wage***.
This is the real cost of the fashion industry. As one of the world's largest employers, and with over one million tonnes of garments purchased every year in the UK alone, it should come as no surprise that our clothes come with a hidden price tag.
"Fashion is the [world's] second biggest polluter," says Declan Hill, of Newcastle-based ethical clothing company, Uncaptive. "It counts for so much damage, we're only just finding out that if anything, it's actually worse than we thought."
Uncaptive co-founder, Itala Hill, adds: "The whole supply chain can be dirty, from the crops to the process of turning the raw material into fabric, to the labour, the user phase and then the disposable phase. Fashion covers such an immense range of social and environmental causes that it's so important to talk about and do something about it."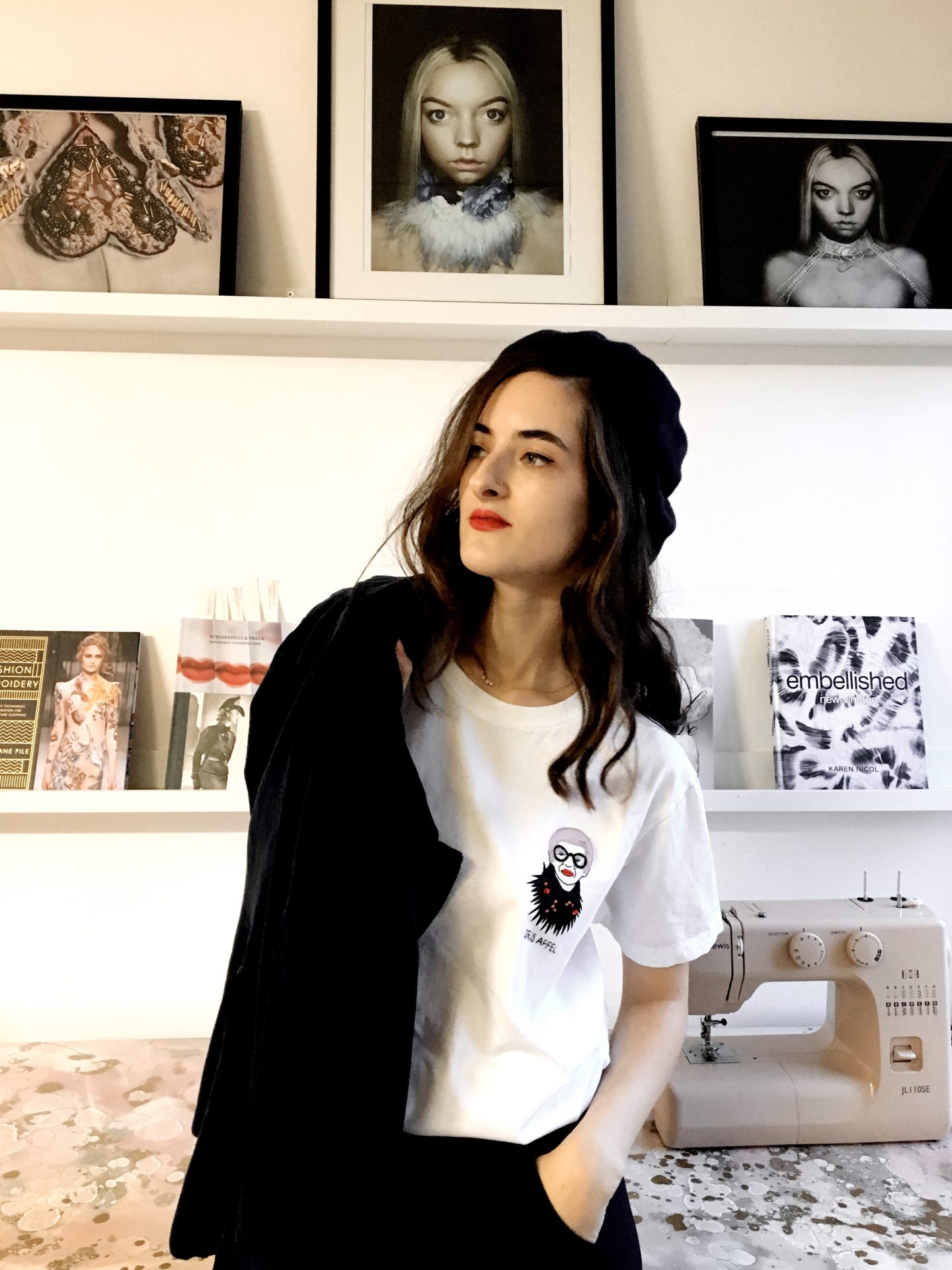 Fashion Revolution Week is a global movement, set up in 2013 after the Rana Plaza factory collapse in Bangladesh killed 1,138 garment workers. They campaign for transparency in the fashion industry and aim to make consumers more aware of where their clothes come from, with an annual event held every April in major cities across the world. This year, on the 6th anniversary, Newcastle will host the inaugural Northern Sustainable Fashion Revolution, the first of its kind to be held in the north of England.
The five-day festival, organised by Uncaptive and local artist and fashion designer Melanie Kyles, is set to showcase independent fashion brands in the North East who are pioneering sustainable and ethical values in the industry. Aimed at engaging the public, raising awareness of fashion practices and offering solutions for how consumers can make more informed choices in their wardrobes, the line-up includes panel discussions, insightful industry talks, mending and styling workshops and a live catwalk.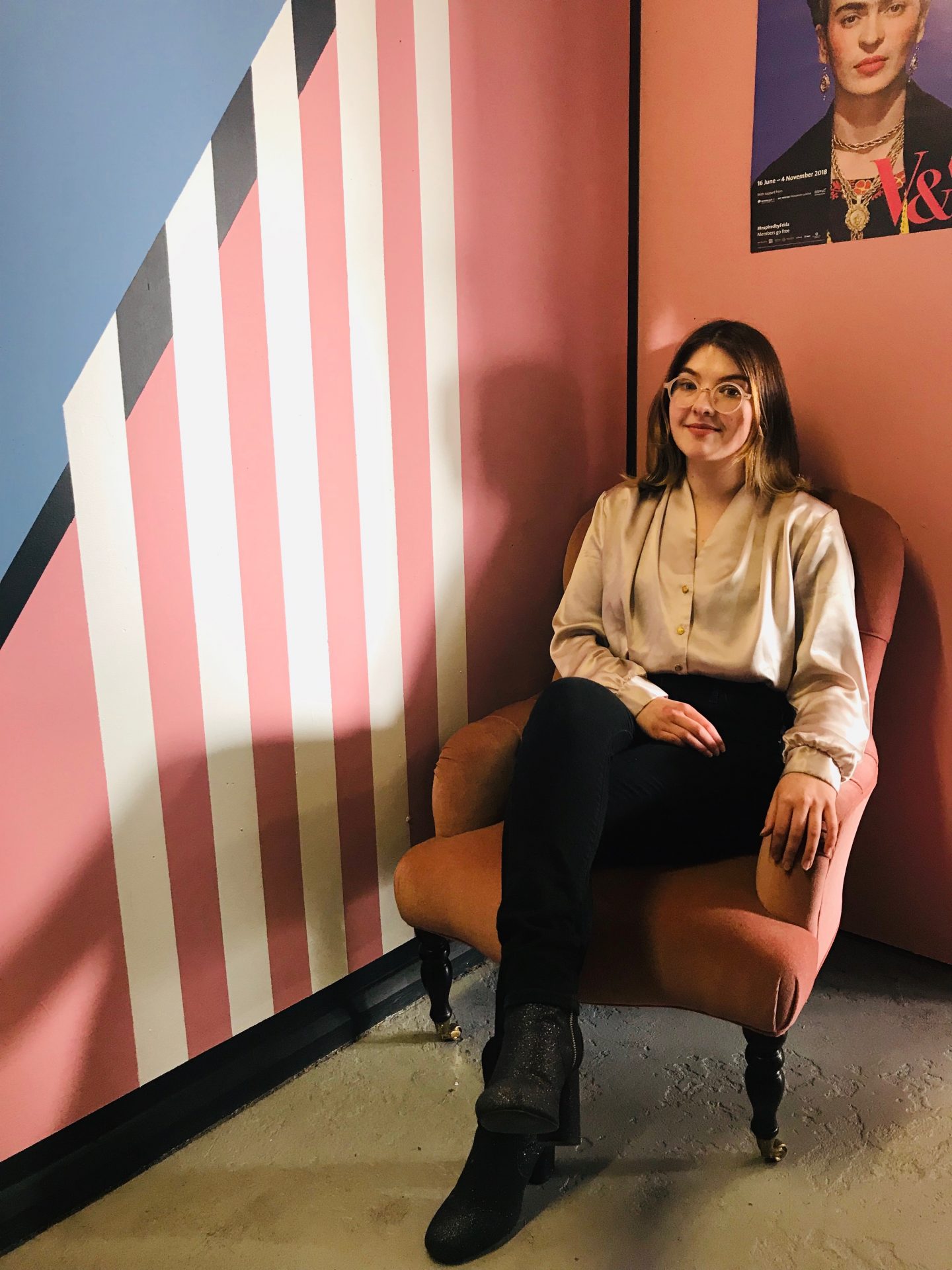 "I don't think there's been anything like this is Newcastle before," says Melanie. "This seems like a good year to do it. I wouldn't say we're at a tipping point yet, but it's definitely more on people's radars."
Itala agrees: "[People] are questioning more. Veganism and plastic pollution is in the media a lot and people are asking: what else is there that I don't know? And that creates a huge movement around fashion."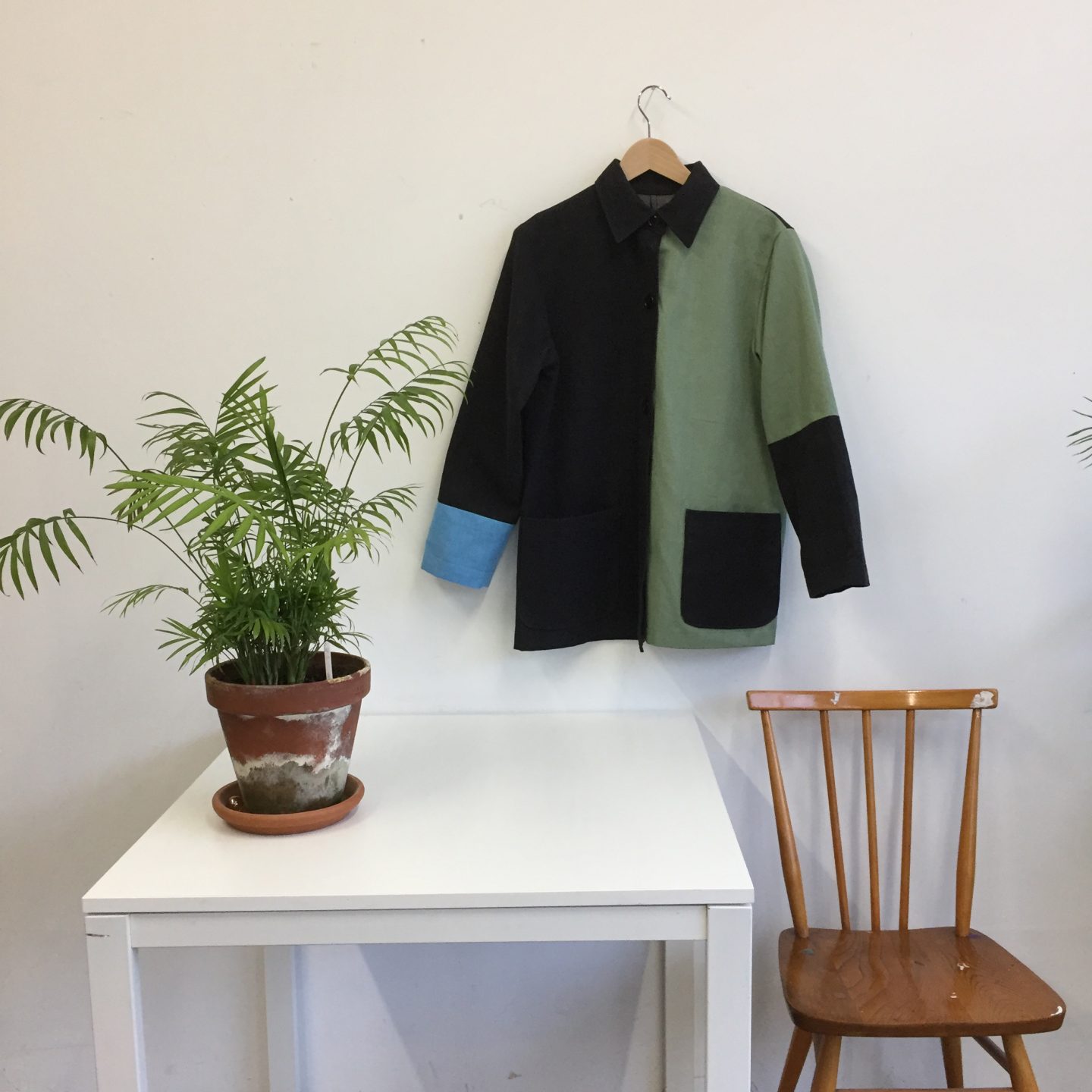 It does seem that both brands and consumers are beginning to recognise their responsibility to make more sustainable choices. The Fashion Industry Charter for Climate Action launched in December 2018, with 43 leading membership organisations, including brands such as Adidas, Burberry, H&M Group and Levis, committing to a vision for the industry to achieve net zero emissions by 2050. Meanwhile at the end of last year, fashion search engine Lyst reported a 47 per cent increase in searches for terms such as "vegan leather" and "organic cotton". Yet despite these steps forward, fast-fashion leader Primark opened the doors to its biggest ever superstore in Birmingham last week.  
"Sometimes people think that sustainable or ethical fashion is more expensive, that it's not something they can afford when they can go to Primark," explains Melanie. "Whereas with the mixture of brands that we have involved, there's something for everyone."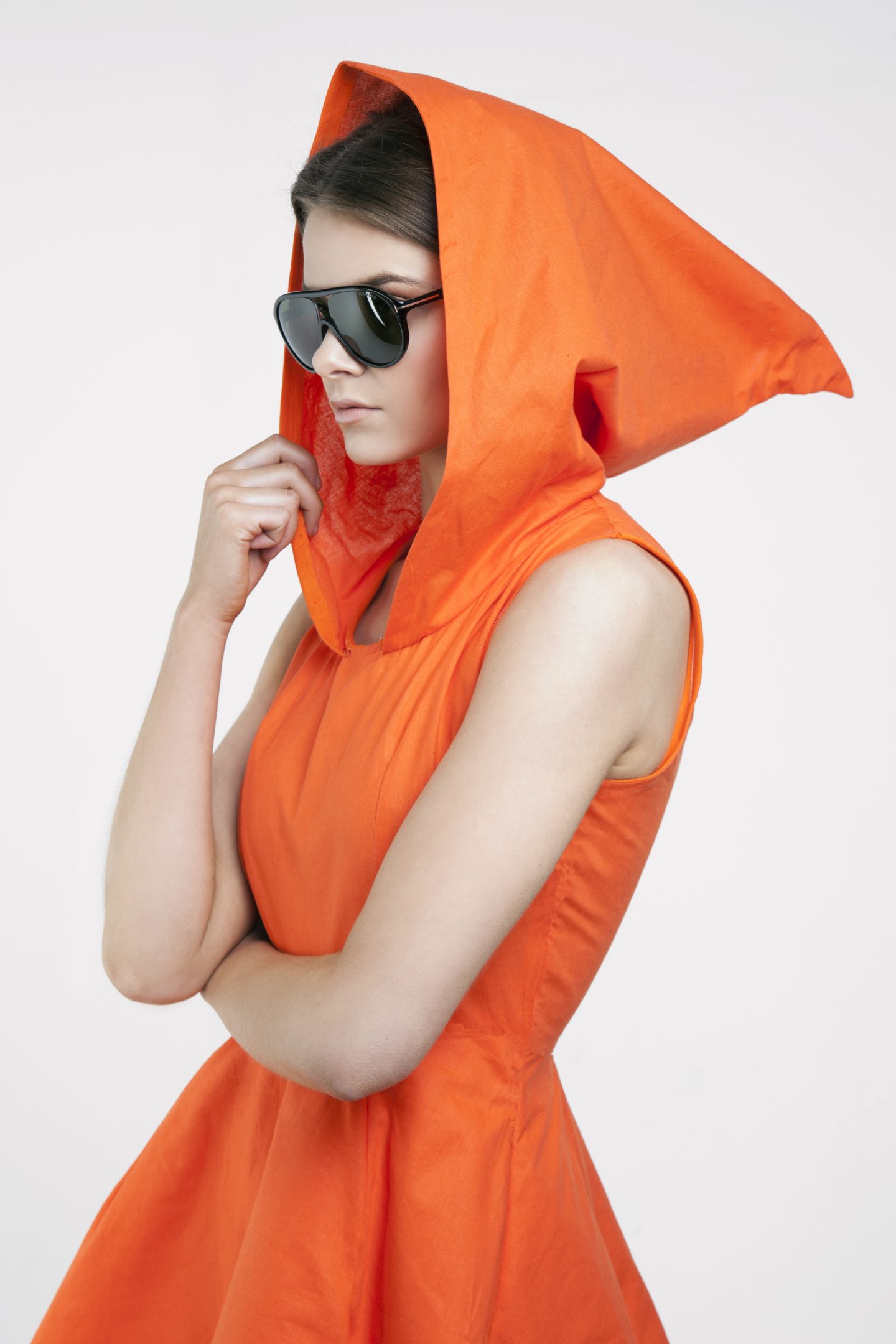 This ranges from designer-wear such as TISKA London, made in Britain using only ethically sourced materials, to those with a lower price point such as Uncaptive, which is Fair Wear certified, to the preloved market and even clothes swaps. "In terms of sustainable fashion, even if you've got little money you can still do it," Melanie adds. "People might have a preconceived idea of what it is, but there are actually so many different types. It's dispelling the myths."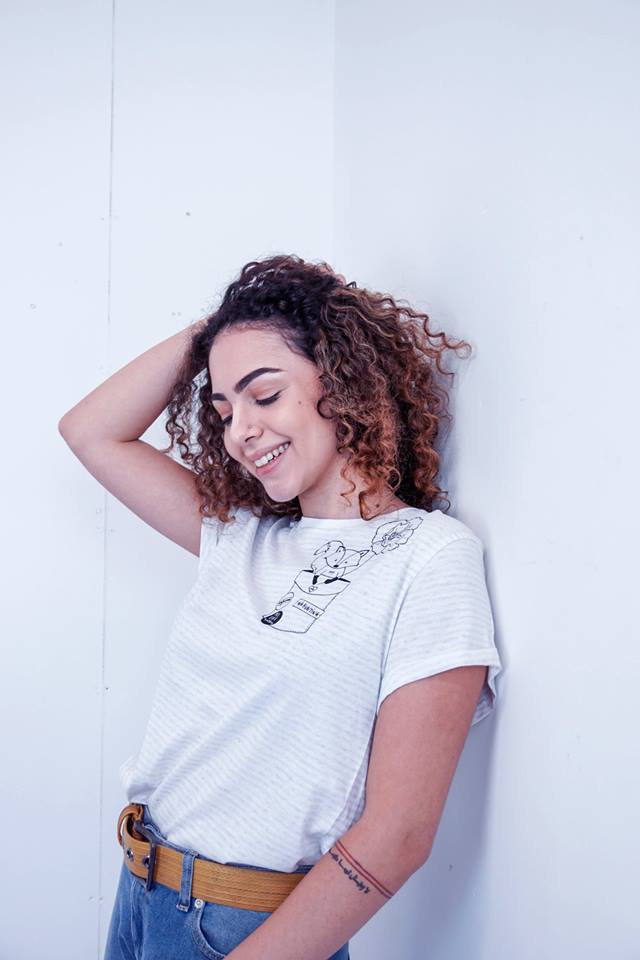 Itala continues: "It's about education most of all, so people know that it's not that difficult to make better choices. To inform them where we can find ethical clothing and that it doesn't have to be expensive, and to provide them with tools for improving their own pieces."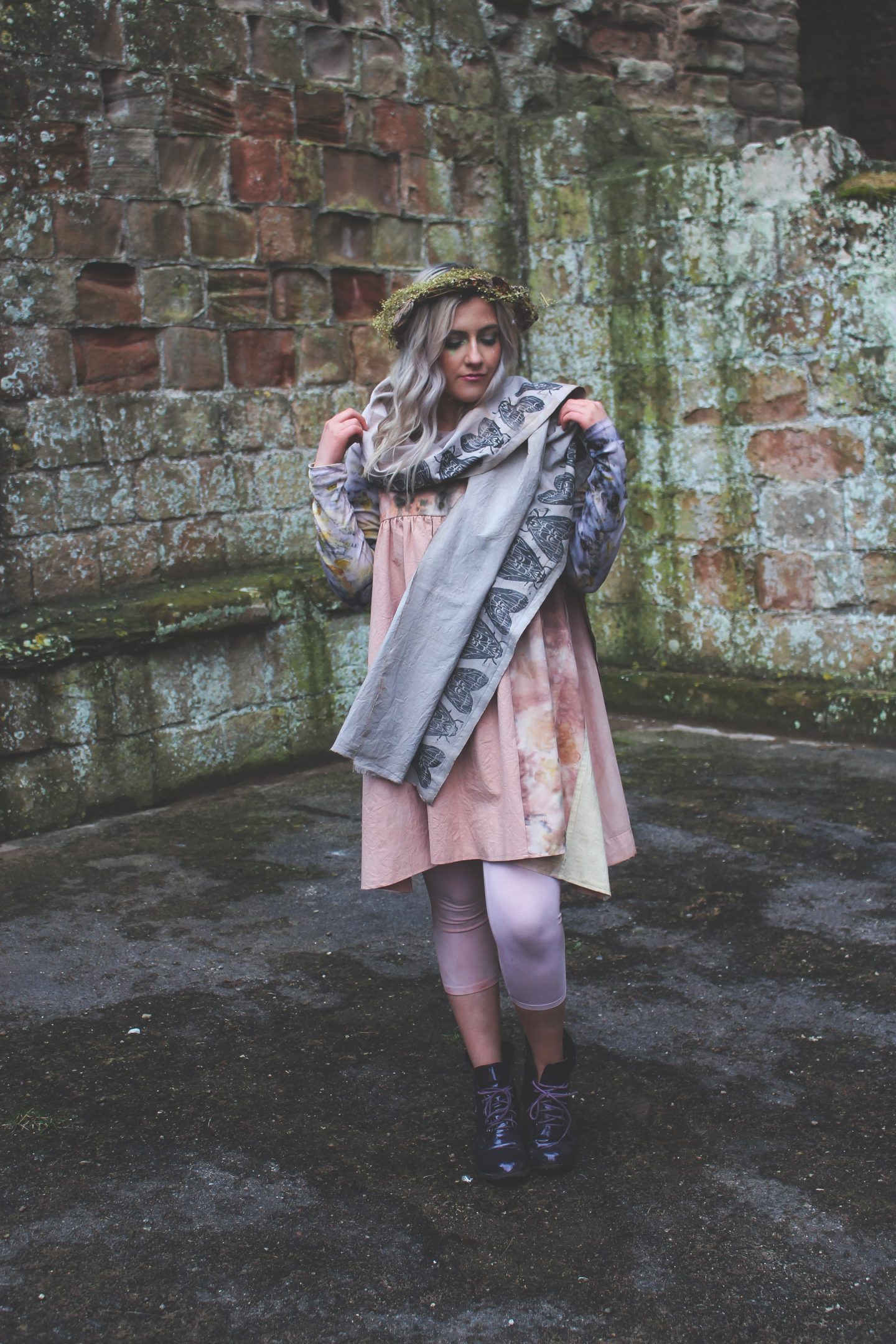 The younger generations are generally perceived to be more conscious of their carbon footprint. However, buying habits encouraged by the outfit-sharing culture on Instagram, are fuelling the fast-fashion industry. Investing in a new dress every weekend and only wearing it once has become the norm, but concepts such as locally-based Hire Street that allow consumers to rent high street dresses for one-off occasions could be the solution. "People have that fear of being in the same outfit more than once," says Melanie. "It's as you get older you learn your own style, rather than following trends."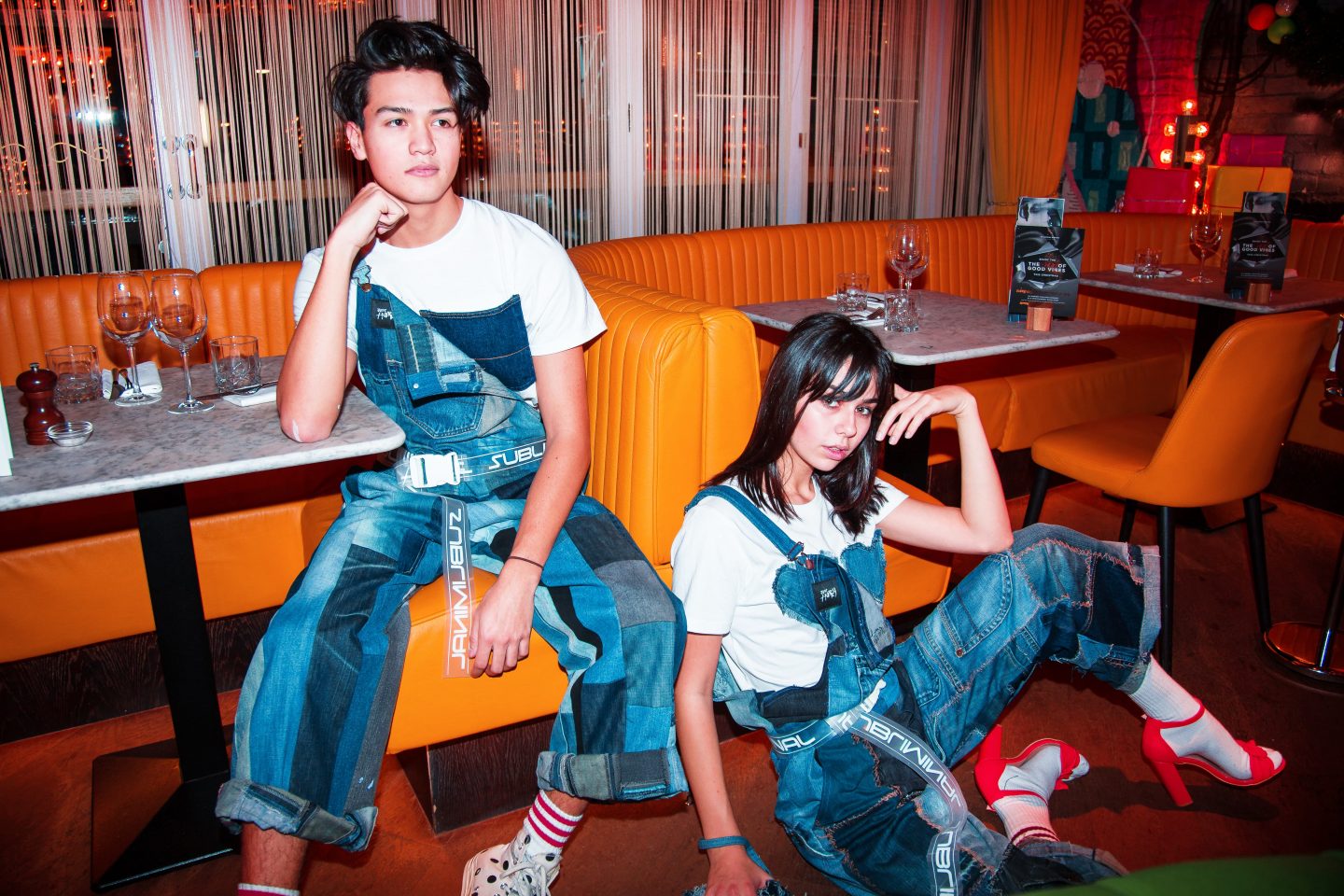 Add to this the fact that so few young people have the mending skills to customise or adapt their clothes and this leaves them reliant on the prescriptive styles of mass-production. "In the 80s, people were customising their clothes and making their own style," Melanie adds. "With social media and globalisation it's all morphed into that typical Instagram style, indistinguishable from each other."
Attempting to challenge some of these generational issues is Catherine Glover, senior lecturer in Fashion Communication at Northumbria University. With Orsula de Casto, the creative director and co-founder of Fashion Revolution, she has written a live collaborative brief, entitled 'Wear to Now? The changing shape of sustainable Fashion Revolution'. The project tasked second year students to come up with a campaign to create a grassroots movement, stimulate a change in generational mindset and transform consumer habits from buying to customising and keeping. Academics and students will share their campaigns and insight as part of Northern Sustainable Fashion Revolution.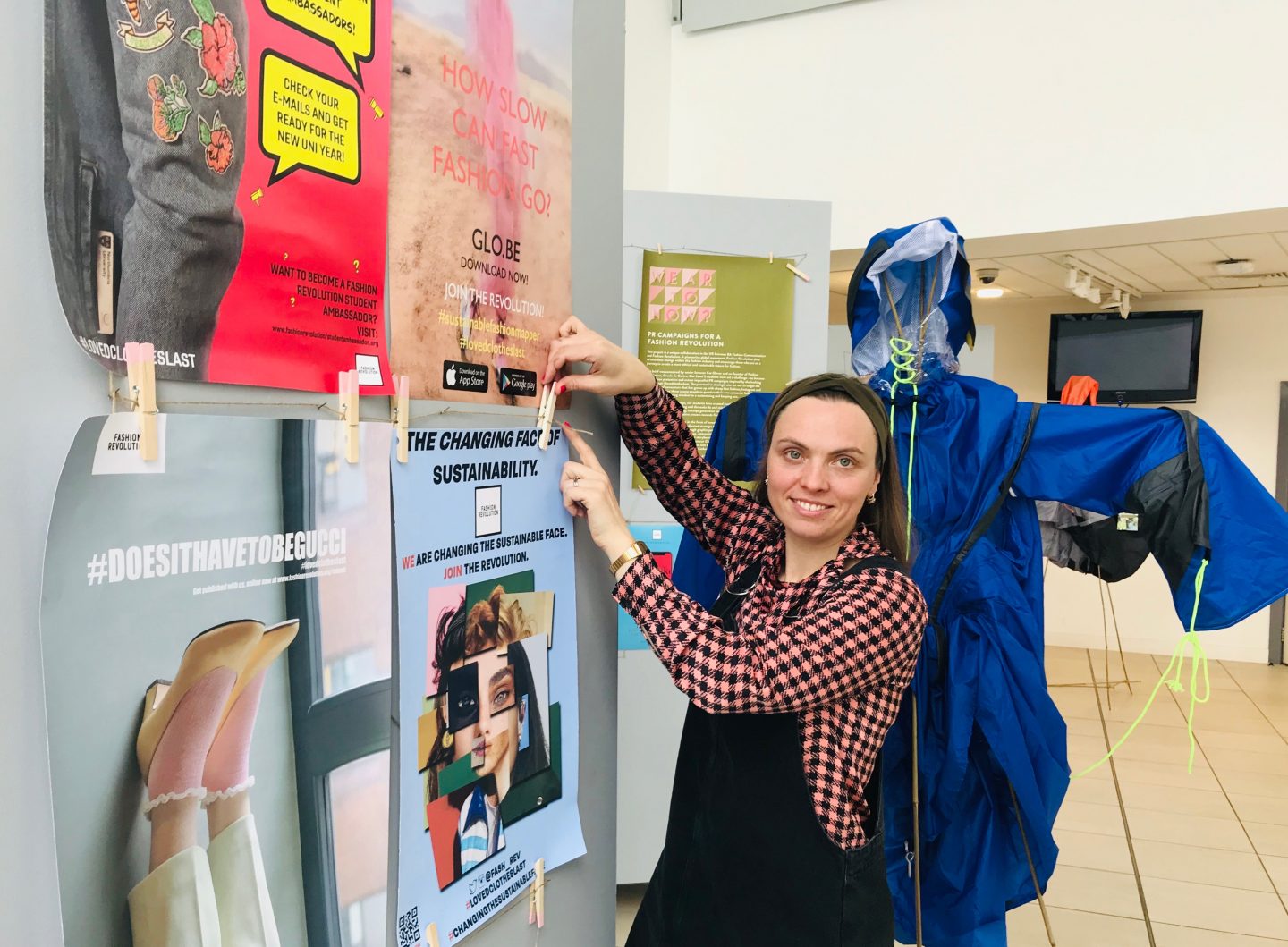 "It's a project that will inspire and connect deeply with the students," explains Catherine. "We'll be sharing how a brief was written with those ambitions in mind and how the students have responded to it: if that's helped them to think differently and inspired some form of mindset change in them, as future practitioners and industry professionals."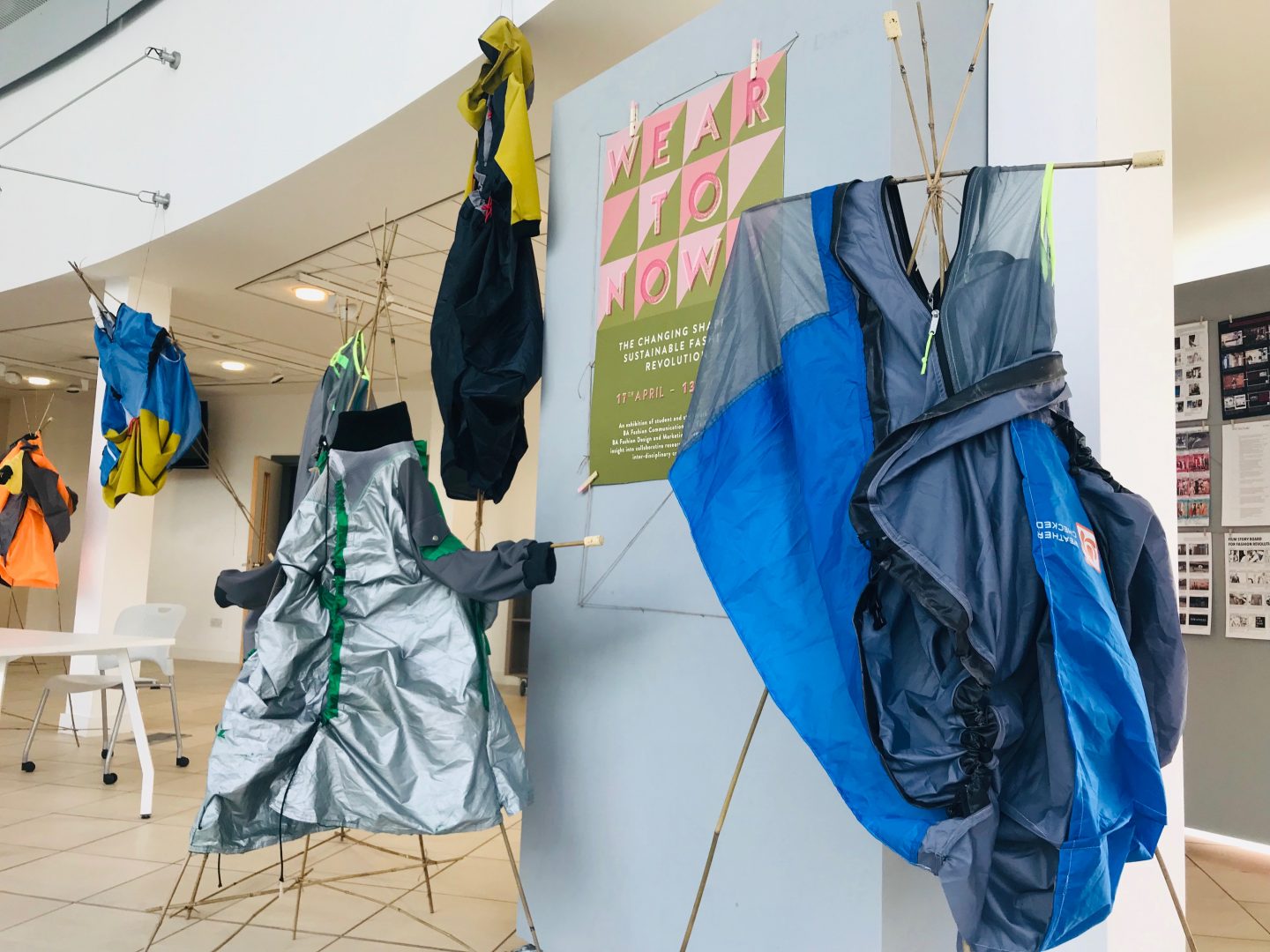 Catherine hopes the project will become part of a growing dialogue, to provoke curiosity and encourage a transformation in students from unconscious consumers. "A lot of us can be quite unconscious consumers. We've grown into having consumption habits which are very trend-focused and want-focused," she says. "It's provoking that questioning to say that conscious consumption is here to stay. We have to take responsibility for our purchasing, and also for students, being young professionals going into industry and being our future contribution to that message that can reach everyone in this global economy."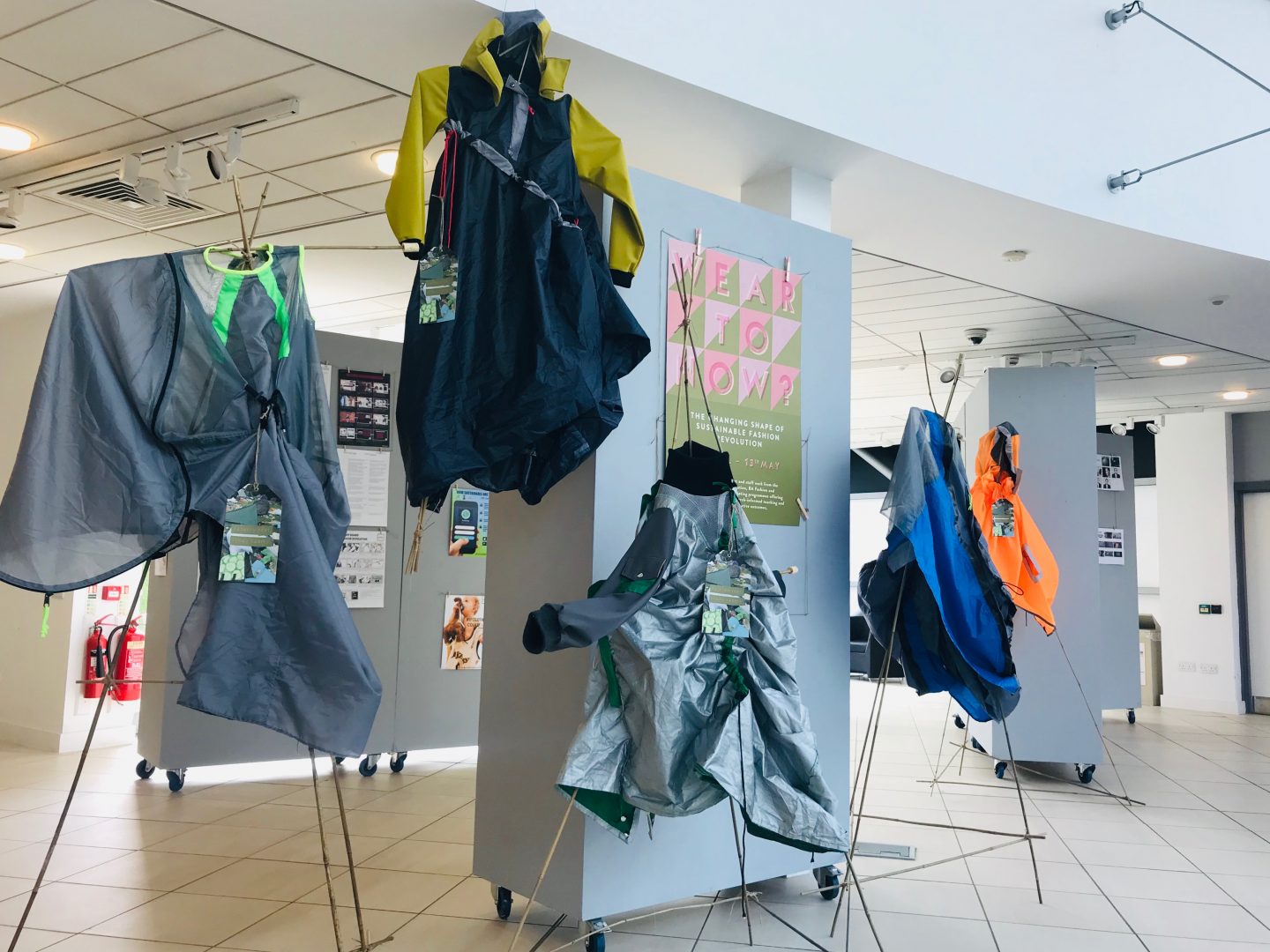 But as we become evermore aware of the real price we have to pay for fashion, is it still possible to enjoy it?
"Of course," says Melanie. "It's talking about being proactive and looking at the opportunity. You've got fashion technology coming up with amazing solutions, it's an exciting time."
And of course, Northern Sustainable Fashion Revolution is set to showcase the fact that new ethical brands, vintage, preloved and customisation offer endless opportunities for the expression and escapism we crave from fashion, which seems a lot more fun than a weekly trip to the high street.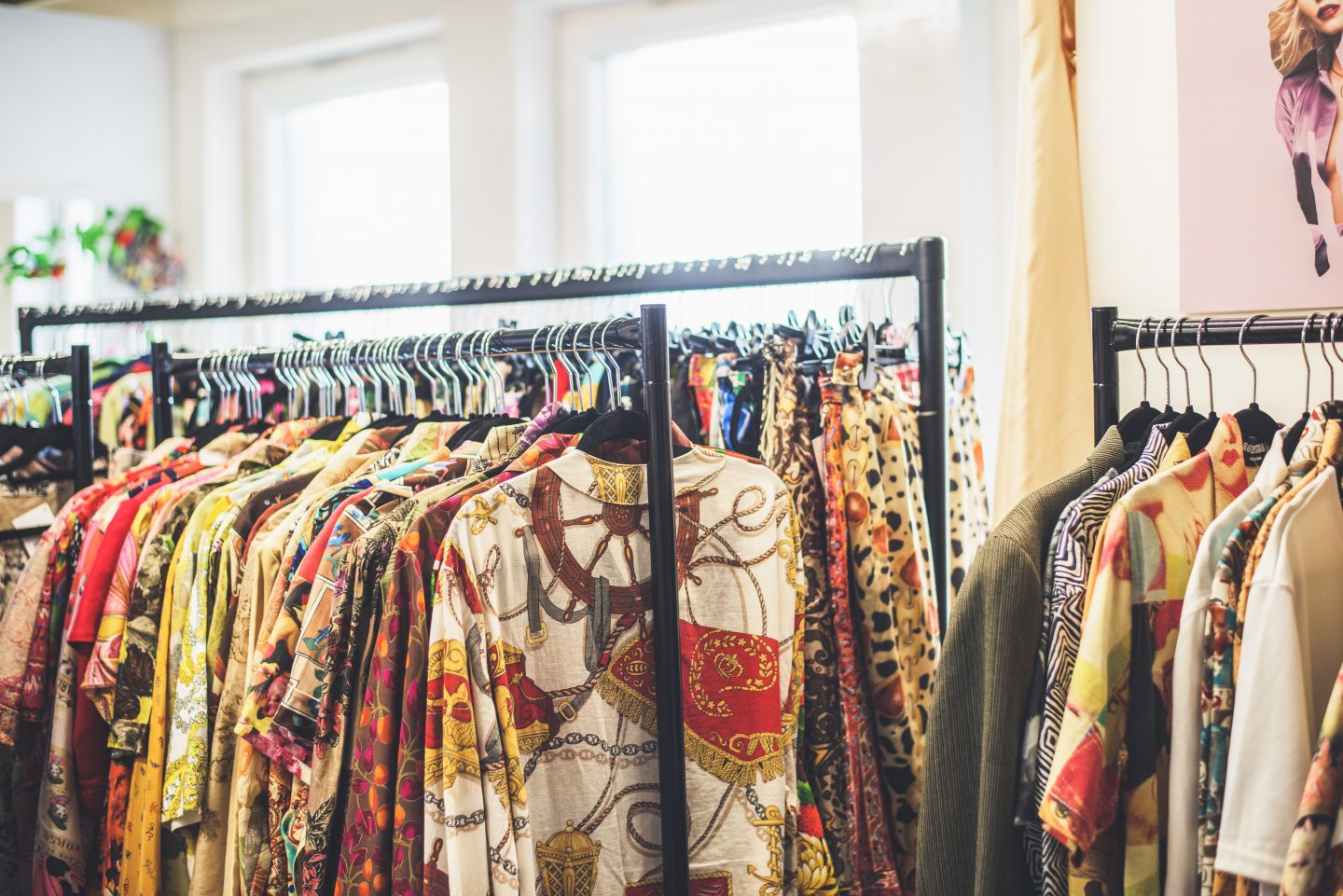 Itala adds: "There's so much going on in terms of innovation in sustainability and even social causes. It's not just about the negative side of fashion, but also the positive. Hopefully the whole experience is going to make [people] question – possibly feel sad about it – but then leave feeling hopeful."
However, we shouldn't feel too guilty for not yet being fully sustainable shoppers, says Melanie: "Nobody is 100 percent. Its impossible until it's really mainstream and easy to get hold of – sometimes you need to go and get an emergency pair or tights from Primark. If you're doing 20 percent sustainable and ethical, great. If you're doing 50 percent, even better. Small steps are better than no steps."
Northern Sustainable Fashion Revolution takes place from Wed 24 – Sunday 28 April at Ampersand Inventions and B&D Studios in Commercial Union House and Beeronomy in Newcastle.
For full line-up, tickets and more information click here
*The annual footprint of a household's newly bought clothing
**Figures taken from WRAP 
***The Pulse of the Fashion Industry report (2017), Global Fashion Agenda