The Beacon of Light has opened a scholarship for young girls in Year 10 and 11 and is holding an information evening on April 17, between 1.30pm and 3pm.
Foundation of Light's Football Scholarship gives talented footballers aged 16-18 years old, the opportunity to represent Sunderland AFC and gain nationally recognised qualifications through an extensive football and education programme.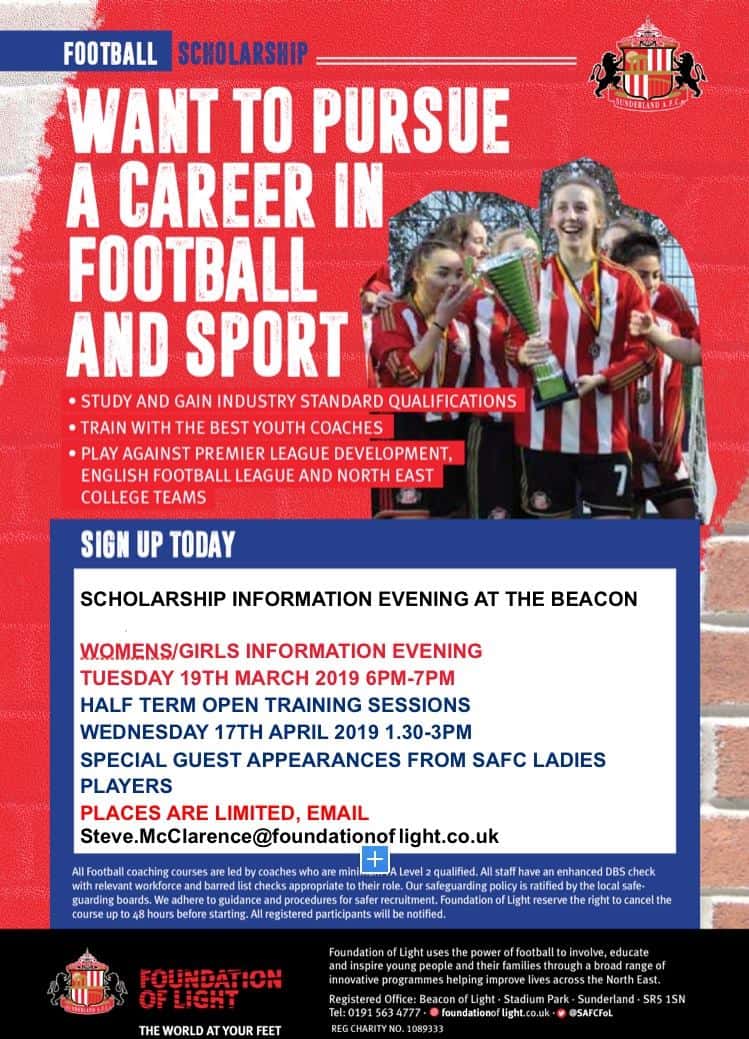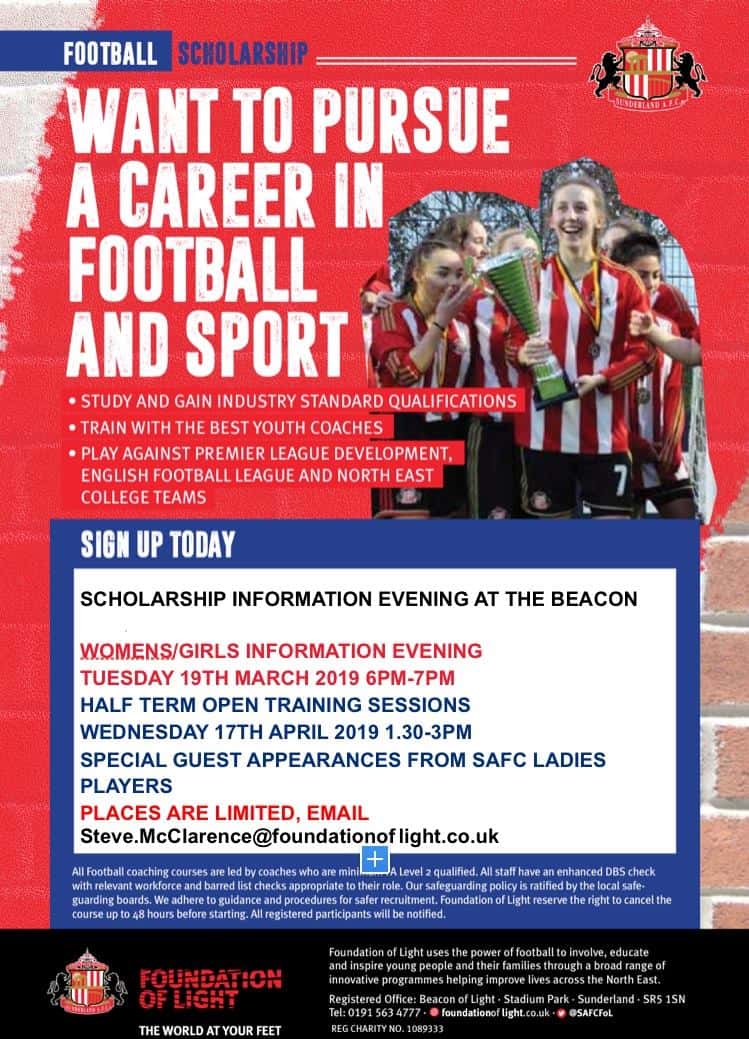 The course structure aims to focus on play, training and study. Students will represent Sunderland AFC in the National Football Youth League and EFL Community & Education Football Alliance against other club representative teams.
Students will train up to five days a week and will partake in coaching programmes designed to mirror the ethos and schedule of professional players. Students will also learn skills through a unique partnership with Tyne Coast College through their main and secondary educational pathway.
For more information on the Foundation of Light Football Scholarship, call 0191 5634777 (Monkwearmouth Men's and Ladies), 01388 317007 (South Durham) or email info@foundationoflight.co.uk.