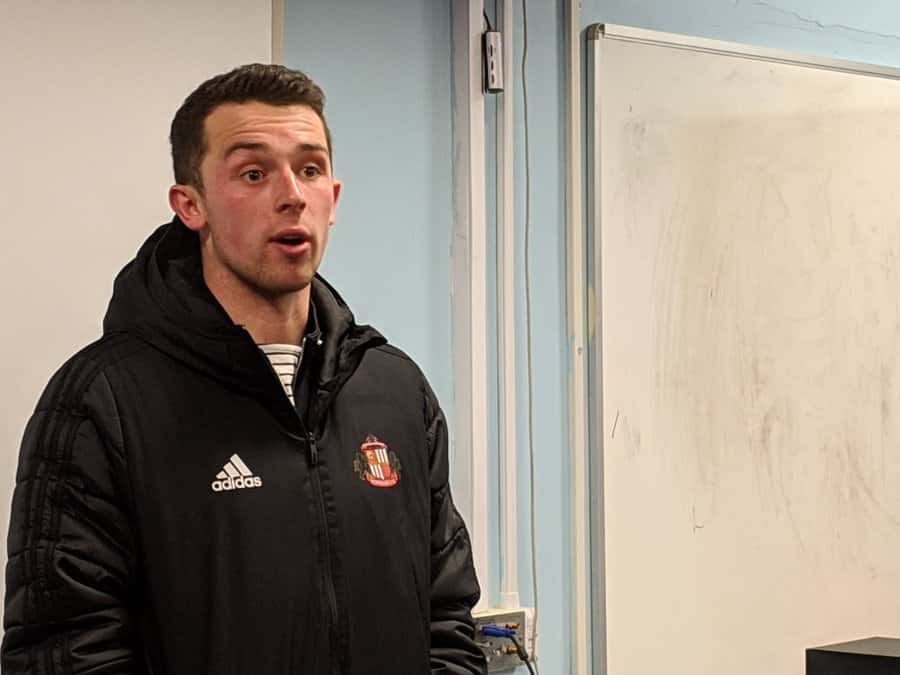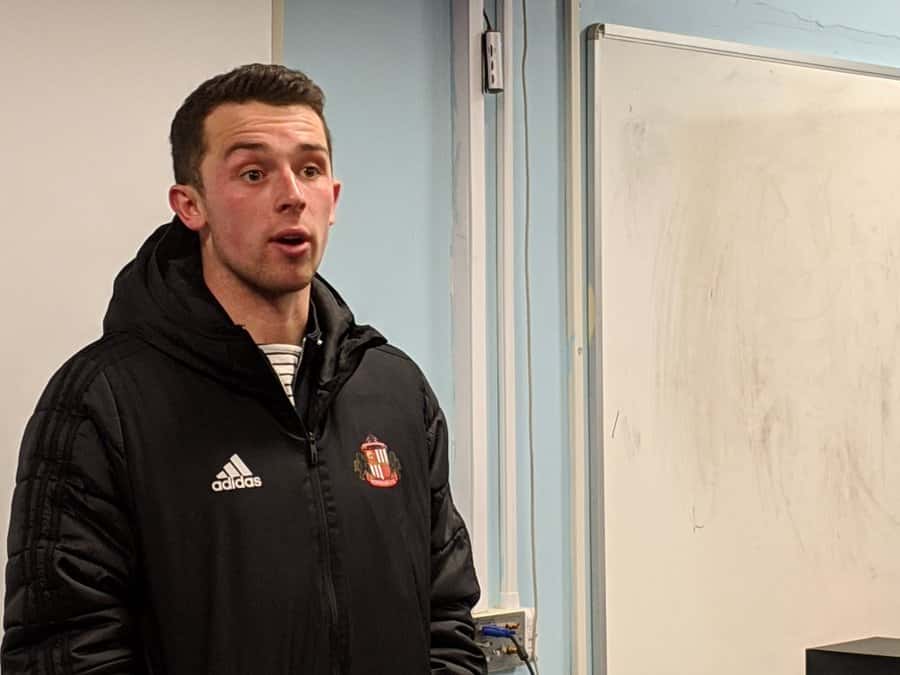 Sunderland captain George Honeyman told pupils at Monkwearmouth Academy that automatic promotion 'is the plan' despite the Black Cats gearing up for a trip to Wembley in the Checkatrade Trophy final.
The special Q&A for pupils on Monkwearmouth Academy's football programme saw Honeyman discussing his teammates, his career so far, and how he's remaining focused on getting Sunderland back into the second tier.
"I haven't let myself think about Wembley too much because I don't want it to take my mind away from training well for the next couple of weeks and making sure the lads are at it in the league games," said Honeyman. "But I know it's a once in a lifetime experience.
"Automatic promotion is the plan. Listen, if we have to do it Play-Off-wise then I'm more than confident that we can do that, but automatic is the plan.
"Just the one trip to Wembley would be fantastic.
"We've got to enjoy it and make the most of it, but not let it deter us from the fact that we want to get promoted."
Jamie Chandler, Head of Football Coaching at Monkwearmouth Academy, said: "It was a real privilege for our players to meet Sunderland captain George Honeyman.
"At such a busy time in the season when all the attention is on Wembley, to take the time to come and meet our pupils and answer questions shows the type of character George is.
"We are very honoured to have had him in our company and hope the pupils take lots from his words of wisdom."
Sunderland will face League One rivals Portsmouth in the Checkatrade Trophy final on Sunday, 31 March.
Kick-off is at 2:30pm. Tickets are sold out, but the game will be broadcast live on Sky Sports.
Click the image below to see more of the Sunderland captain on his visit to Monkwearmouth Academy!