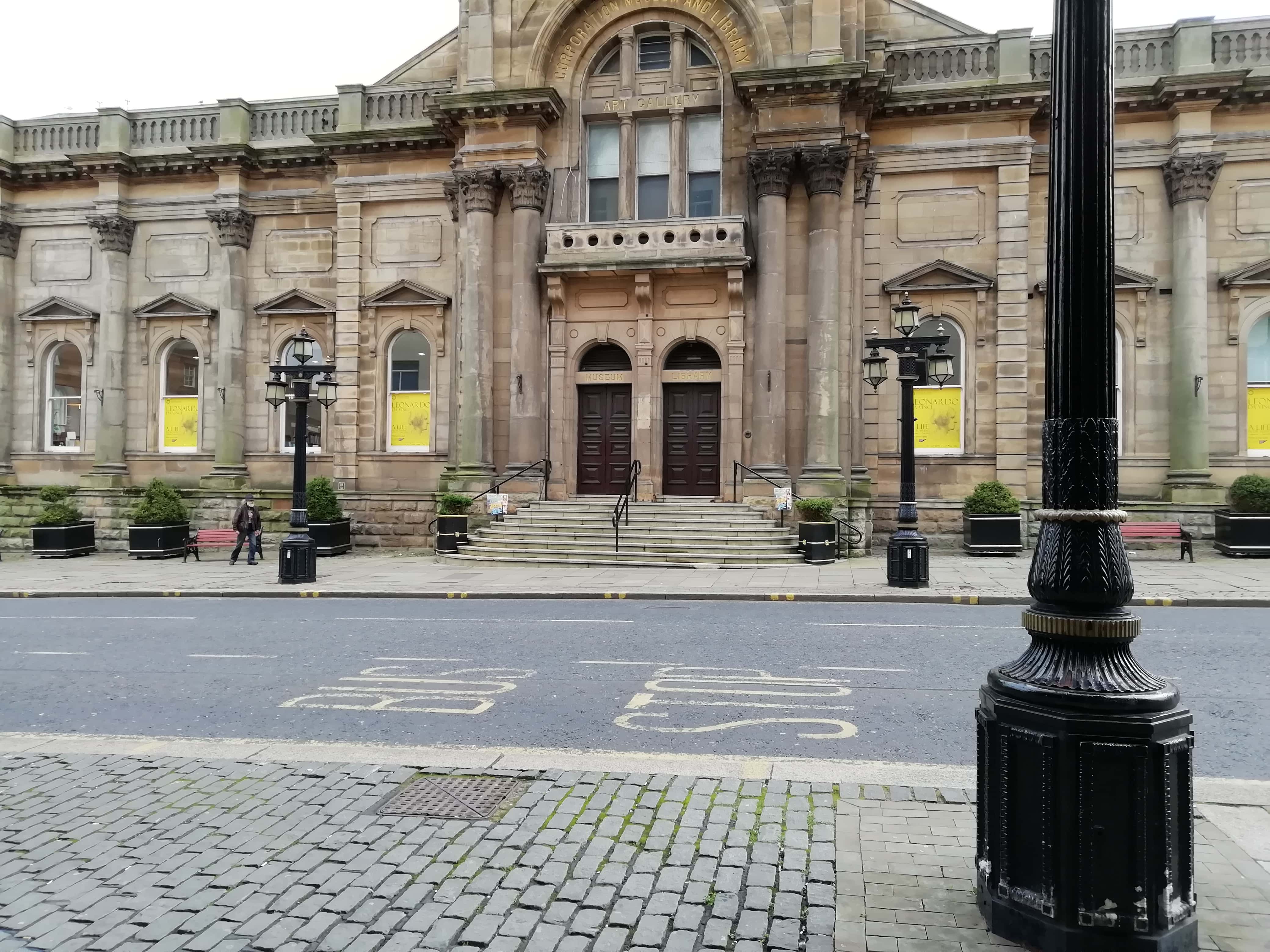 Sunderland hosts Renaissance collection.
The Winter Gardens museum is hosting a collection of the works of Leonardo da Vinci to mark the 500th anniversary of his death.
The collection is being shown in 12 locations throughout the UK to the largest audience who have ever seen them.
The only location in the North East to feature this exhibition is Sunderland's Winter Gardens. It is the only location between Scotland and Leeds which will have the chance to host this event.
The collection is made up of 144 original drawings by Leonardo da Vinci and which are set to reunite at Buckingham Palace in May once the exhibitions are over.
The exhibition costs £2.50 to enter, although admission to the rest of the museum is free of charge to the public as usual.
SR News spoke to Anna Hope, a visitor at the Winter Gardens to get her views on the exhibition. Anna is a 22-year-old MA student of English Literature at the University of Sunderland.
She said: "I have a keen interest in Renaissance art, and as a lifelong fan of Leonardo da Vinci, I've often enjoyed seeing his work in some of the most famous museums in the world. Naturally, it came as quite a surprise to hear that some of his sketches were to be displayed in Sunderland's Museum and Winter Gardens, a humble museum in my hometown.
"It was really busy at the Museum and that was great to see; there were people of all ages and backgrounds in the museum, each enjoying it in their own way. To me, it seemed clear the exhibition was a success. Let's hope for many more famous artists in the future."
Anna's experience at the exhibition seemed to be one of many successful ones, as Jo Cunningham, an employee at the Winter Gardens told SR News that the exhibition had been: "a huge success" throughout its stay in the museum.
The exhibition is set to run in the Winter Gardens until May 2019.