Praise has been given to local children's charity Rainbow Trust as nine-year-old Sophie from Durham rings her 'end of treatment bill' this month, marking the end of two years of gruelling chemotherapy.
Rainbow Trust Children's Charity supports families with a seriously ill child and enables them to make the most of their time together by pairing each family with an expert family support worker. They help them at home, in hospital, and in the community, for as long as it is needed.
The national charity provides practical and emotional support to families, to help them make the most of each new day. It relies almost entirely on voluntary donations and thanks to the generosity of its supporters, helps over 2,500 families through its eight care teams across nine locations in England.
Sophie's family are fronting Rainbow Trust's campaign to raise awareness of the charity.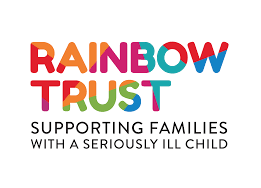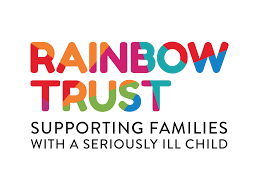 Two years ago, as Sophie's mother Nicola explains, their story was very different and Sophie nearly died after first being diagnosed with leukemia in October. She was then put into an induced coma after contracting sepsis and pneumonia.
Her parents Nicola and Paul and Sophie's siblings Chloe, 10,  Heidi, eight, and Harrison, four prepared for the worst. Against the odds, on Boxing Day, Sophie opened her eyes and was over the worst.
"In the weeks leading up to Christmas, she was so sick," Nicola said.
"She was on a cliff edge and could go either way. She was struggling to breathe because of the lung infection so doctors put her on a ventilator but to do that they had to put her asleep.
"They told us that if she didn't wake up on her own she may not wake up at all, but it would give her body the best chance to fight."
It was during these darkest hours in the hospital parents' room that Nicola met Sabrina, a Rainbow Trust family support worker from the North East Care Team based in Durham.  They cover Cleveland, Co Durham, Northumberland, Redcar, Teesside, and Tyne and Wear, and have eight care teams across nine locations in England.
Nicola said: "I had been in with Sophie for a long time and she wasn't getting any better.
"Sabrina started talking to me and sat me down while I cried and shortly after she began supporting us. Just before Christmas, she came in with presents for the children. I'd been in hospital with Sophie since November, so hadn't had time to wrap anything or do much shopping. I was so touched that she did that for us."
While Sophie was in hospital, Sabrina would take her brothers and sisters to and from school, have fun with them and take them out for the day.
"Without Sabrina, there would have been no one around to care for them or who could spend time with them while we stayed with Sophie," Nicola said.
"I'm so grateful to her for taking on board what my children were going through. Sabrina also helped me, I could talk to her when I needed to speak to someone who understood what we were going through."
Nicola is also extremely grateful to Sophie's step-mother Vicky, who along with dad Paul were a great support network.
Sophie is due to finish chemotherapy on January 31 where her family is looking forward to her ringing the bell. They will be throwing her an end of treatment party.
If you would benefit from the help that the Rainbow Trust offer, you can visit their website at rainbowtrust.org.uk