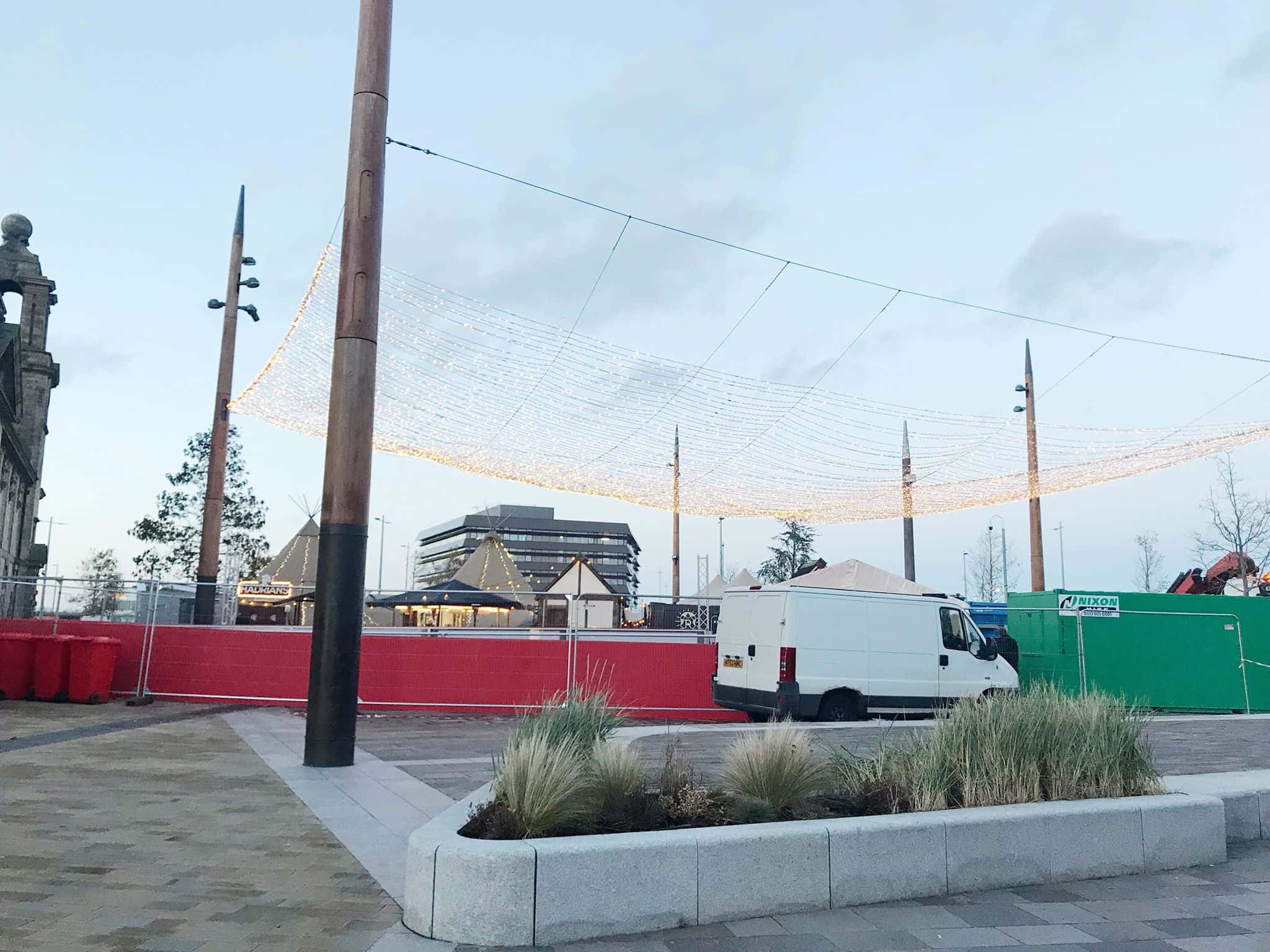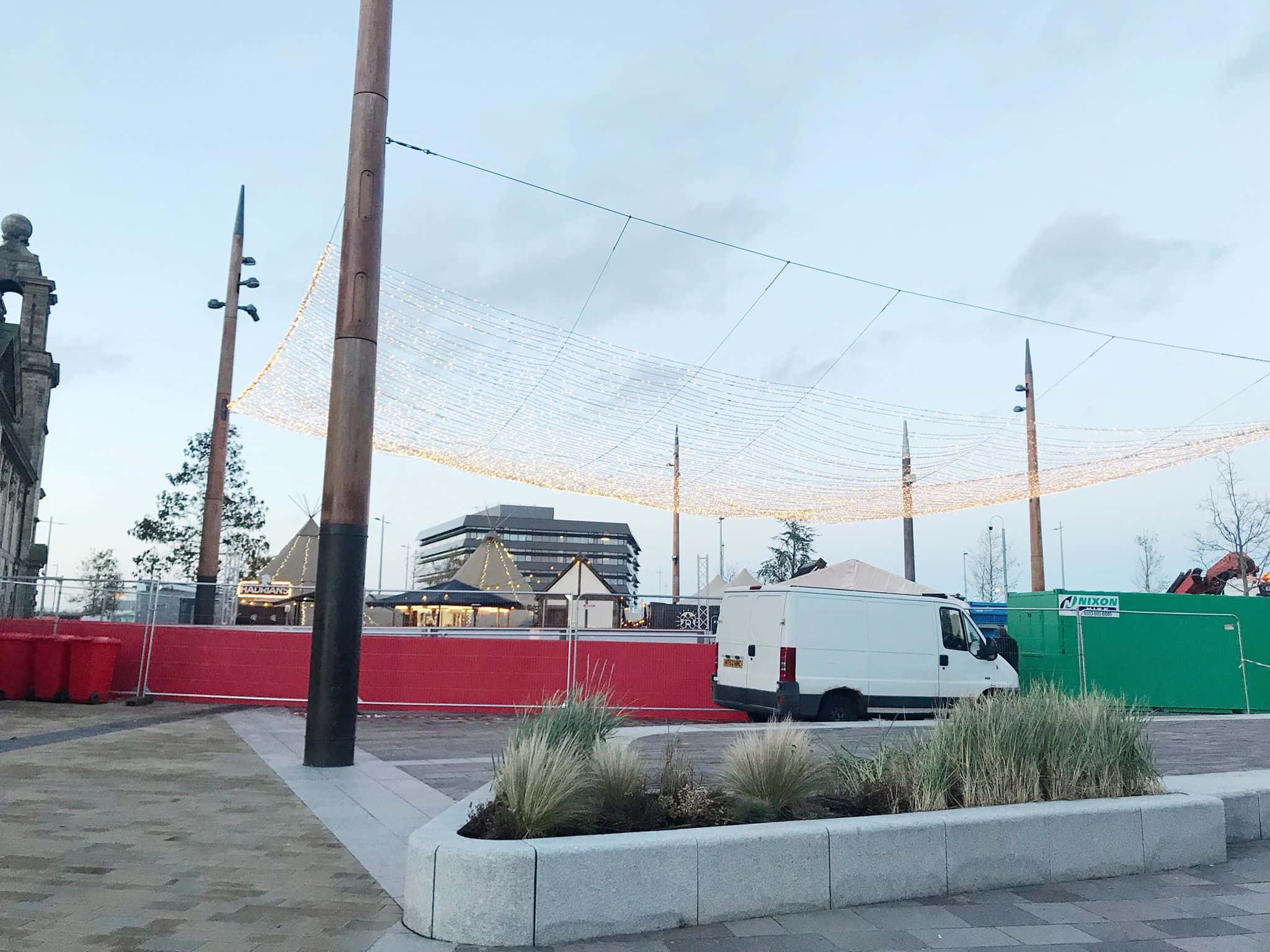 (Image) Sunderland ice rink under construction.
A Christmas ice rink is set to return to Sunderland on Saturday, December 1, 2018, where it will join Hadrian's Tipi, a winter pop-up retreat already running in Keel Square. 
Danieli Holdings Group and Sunderland Business Improvement District have joined forces to create a season of festive fun in Sunderland's city centre and were behind bringing Hadrian's Tipi to Sunderland for the very first time.
Sharon Appleby, head of business operations at Sunderland BID, said: "Hadrian's Tipi has had a positive effect on Sunderland city centre. We know that people who don't normally come into Sunderland are coming to the tipi.
"As Christmas gets closer and the ice rink opens, this will only increase footfall in the city centre further."
Kevin Walker, operations director at Danieli Holdings, said: "We will now see the tipi come into its own (following the arrival of the ice rink) and we are open for a very busy six or seven weeks."
The rink will be open for public skating, Monday to Friday, from noon until 9pm and then 10am until 9pm on Saturdays and Sundays until January 6 2019, excluding public holidays. It is advised that those wishing to spend Christmas Eve or New Year's Eve on the ice should book their skating session in advance. Private hire is also available.
Tickets are priced at £3 for children under four, £7 for ages between five and 12, £7.50 for ages between 13 and 17 and £8.50 for adults (18+) while family tickets are also available to purchase for £25.
People of all ages and abilities are encouraged to give skating a go and skating aids available for £3 to assist the less confident. 
For more information, visit the webpage here. For enquiries about group or private hire, email christmas@sunderlandbid.co.uk or call 07749 454994.