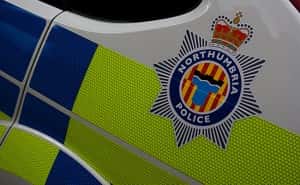 A police cordon is in effect around two houses on Fordfield Road on the Ford estate in Sunderland.
This follows an incident of criminal damage resulting in a broken window on one of the properties behind the cordon. A number of residents reported hearing a loud noise around 10PM and seeing the broken window shortly after.
One resident indicated it sounded like a gunshot, while another claimed it sounded like a rock being thrown off a car. The cause of the noise is yet to be confirmed.
A spokesperson for Northumbria Police has confirmed the incident: "An incident has occurred on Fordfield road and an investigation into criminal damage is currently ongoing.
"Officers are currently in the area investigating the cause of the loud bang that was reported by a number of residents."
The spokesperson also confirmed that no injuries have been caused by the incident.  A further statement from Northumbria Police is expected in due course.
The area in question is in the top 5% of deprived areas in the country, with a high rate of crimes reported in the last year. 181 were reported in July, with 25 of these relating to anti-social behaviour. Criminal damage is also on the rise in the area.