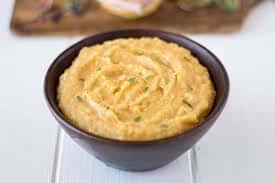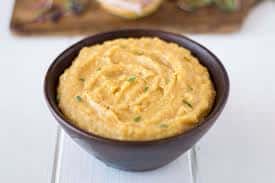 The North East certainly isn't well known for its food; if you asked a southerner what springs to mind when they think about the North East, they will likely say the passionate sports fans.
But the North East does have some hidden gems when it comes to food and drink.
We get the verdict on some world-famous foods and drinks from experienced chef Gabiriel Bejenaru and local barman Liam Robertson.
From the well-known stotties and Newcastle Brown ale, to the lesser known pease pudding – we take a look at the top eight foods and drinks you may have only had in the North East.
Pease Pudding
Pease pudding is a thick, yellow-ish paste made from split peas or carlin peas and would be traditionally cooked in a pan while a joint of ham was boiled.
It is now sold in supermarkets in plastic tubs and used as a sandwich filler alongside ham and bacon.
Chef's verdict- "Pease pudding is a classic sandwich filler in the Northeast and is perfect with a slice of gammon."
Corned Beef Pasty
Traditionally, corned beef pasties would have thick crusts so that the North East miners could eat the centre of them while holding the crusts and then throw them away.
Nowadays, corned beef pasties are sold in any bakers around the country and are always a hit!
Chef's verdict- "You can't beat a warm, freshly baked corned beef pasty, or even a cold one, ha!"
Chicken Parmo
Originated in Middlesbrough, the parmo is a flattened slab of chicken, covered in melted cheese and béchamel sauce, served with chips or salad.
This North East favourite can be found in most takeaways and in its large portion, is certainly not one for the faint hearted.
Chef's verdict- "A chicken parmo is not something I would every think to cook, but it is perfect after a night out on the drink."
Saveloy Dip
The saveloy dip is certainly up there as one of the North East's top snacks while you're on the move.
This Northern classic begins with a large white bun, smothered in pease pudding, mustard, stuffing and butter. It's finished with two beech smoked saveloy sausages and to top it off, the bun is dipped in gravy.
Chef's verdict- "A saveloy dip for breakfast any day over a full English breakfast."
Cheese Savoury
Along with pease pudding, cheese savoury is a sandwich filler that most Northerners love!
Cheese savoury is now commonly sold in Greggs, sandwiched inside a dense stottie cake.
Chef's verdict- "Along with pease pudding, this is one of my favourite sandwich fillers. I love it and it is so easy to make."
Steampunk Gin
Steampunk Ltd are a producer of hand-crafted gins within a mile of the Angel of the North.
Established in 1992, the extremely rare gin won a gold medal at the 2016 World Gin Masters in London.
Barman's verdict- "Gin is now the most popular spirit we sell at the Black Horse; the customers seem to love Steam Punk with it being locally made."
Newcastle Brown Ale
Newcastle Brown Ale was originally produced in 1927 and was an instant hit on Tyneside.
Known as a pint of 'broon' by locals, Newcastle Brown Ale now tends to come in bottles and is sold in more than 40 countries. It's also the USA's largest imported ale.
Barman's verdict- "Brown Ale is definitely the most popular bottle we sell, way ahead of fruity ciders; the locals love it!"
Stotties
Stottie cakes or 'stotties' as they are known in the Northeast, are flat, round and dense breads, which are traditionally cut in the middle to make room for the fillings.
Although originating in the North East, stotties are now sold throughout the UK and have been offered for sale in branches of Waitrose, Greggs and Morrisons.
Chef's verdict- "Stotties are probably the most well-known food from Northeast bakers; I wish we started using them at work (the Victoria) for our sandwiches."