Today Wearside will show its backing towards a day which celebrates sexual and gender diversity.
International Day Against Homophobia, Transphobia and Biphobia (IDAHOT) is held today. Sunderland is to join in with others from across the world by raising the Rainbow Flag at its civic centre and around the city.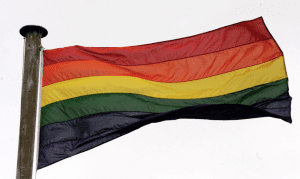 IDAHOT is a day all about raising awareness of the discrimination still faced by the LGBT community, all over the world. In the UK this discrimination continues despite progressive legislation such as the introduction of same sex marriage, with reports of hate crimes increasing by around 276% in the past three years.
Tonight (17 May) a number of North East locations including Penshaw Monument in Sunderland, Newcastle Civic Centre, Gateshead Millienium Bridge, and in Stockton the Town Hall, Bridges and Highstreet are to be lit up in rainbow colours by UNISON's regional LGBT group in partnership with local authorities to mark the day.
Helmut Izaks, acting chair of the Sunderland LGBT forum, spoke to SR News about what they do for the community
Sarah Reed, Director of Strategy, Transformation and Partnerships for Sunderland Council, said:
Dame Vera Baird QC, Police and Crime Commissioner for Northumbria, said: "We want all local people to feel valued and safe, listened to if they need support and to definitely get that support.
Being a victim of hate crime is hurtful and can be damaging and no one should be discriminated against, threatened or suffer abuse for who they are. Northumbria Police will not tolerate hate crime of any type, our officers will investigate such crimes and support victims."
The police force are supporting the day as part of the campaign 'Being you is not a crime. Targeting you is', which is aimed at encouraging people to come forward and speak to police about hate crime.
IDAHO (International Day against Homophobia) was launched in 2004 and has become internationally recognised. In 2009 it became IDAHOT when transgender was added to recognise the different issues between sexual orientation and gender expression while in 2015, biphobia was also added to the title.
For more information on the world-wide campaign and for support and advice click here.