The East Coast Mainline is being renationalised by the government following a decision to terminate an existing contract with Virgin East Coast Trains.
The rail service is being brought back under government control, after the current franchise came under financial problems. Stagecoach, which operates the line, and Virgin East Coast which provides the trains, underestimated a bid to run the service by around £200 million pounds.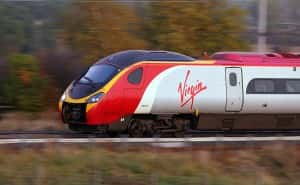 Stagecoach and Virgin Trains will hand over control on the 24th June 2018.
The Department for Transport has said that customers on the East Coast Main Line won't be affected.
Tickets, timetables and train services will stay the same despite being controlled by a different operator.
There will be a short transition period during which passengers can continue using Virgin Trains East Coast services.
Steven Steward, from Stage Coach North East, said: "Under the transition to the new arrangements the train operation will continue as normal. There is no impact on jobs or services or customer service – it is business as usual."
The Department for Transport will run the service until a new public-private partnership can be appointed in 2020.