The number of gluten-free eaters is on the rise.
There are several different reasons that may mean you would have to eat gluten-free, such as having coeliac or IBS. According to Coeliac UK, 1 in 100 people suffer from coeliac disease, but the number of people diagnosed with a sensitivity to gluten is much more common.
No one wants to go to a restaurant and be forced to order a plain salad, and sometimes not even be able to eat chips (AKA, trying to eat at Wetherspoons with their new updated menu).
So, to help the people who need to eat this way, here's a list of the best eight restaurants in the North East.
8. Cafedral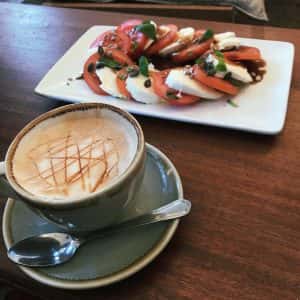 Cafedral is an absolute treasure. It's hidden up by Durham's cathedral, in what looks like a small house. But once you're in, it's very spacious.
They don't have a special gluten free menu; however, the staff are able to assist you in what you are able to have, and even double check with the cook before promising you anything.
They serve a range of sandwiches and scones that are gluten free. They have two varieties of scone – fruit and cheese – which both come highly recommended.
They can adapt any of the sandwiches on the normal menu, so you have lots of choice. Their caprese salad is a very popular option, as it is light and refreshing and served with balsamic vinegar. Plus, it's all very cheap, so it's worth a visit.
7. Tequila Tequila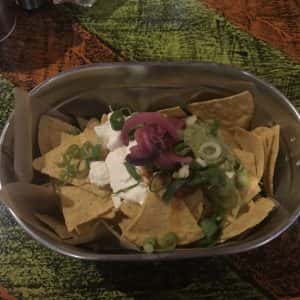 Tequila Tequila is a small restaurant which has just opened in Sunderland. It's located on the street opposite the Cooper Rose and serves a large menu of authentic Mexican food.
Their menu for gluten free is fairly large, and they seem quite accommodating. They can't adapt the enchiladas or burritos, but this could become a possibility.
They also serve a range of gluten free cocktails, such as the frozen margaritas, which all are priced around £7.
The staff are all up-to-date with allergies and intolerances, so the gluten free eater is in safe hands here.
6. Prima Ristorante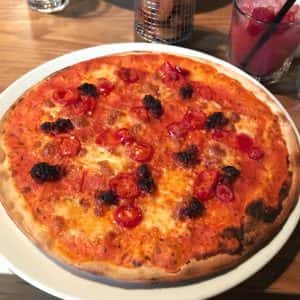 Prima Ristorante is in central Newcastle, and serves plenty of pizzas and pastas for the gluten free eater. Every pizza on the menu can be made gluten free, which is a big plus.
They also have gluten free pasta dishes, which can be adapted from the normal menu.
The only downside is that you must pay an extra £2 for the pizza base, if you want it to be gluten free. It's not too much of a problem, but it's just a bit annoying to be paying extra for something you cannot help.
5. Bella Italia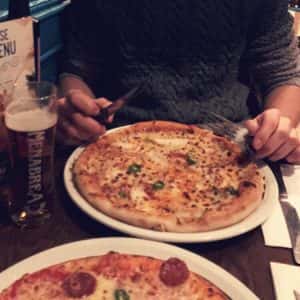 Bella Italia is a hidden gem. Even though it's a chain restaurant, it seems to slip under the radar with gluten free food. Many people don't go to this restaurant in fear of it being a chain like Zizzi, which has a reputation for making people ill; but they offer a large range of pizzas and pastas, and some amazing desserts too.
Plus, if you order a pizza with chilli… it's surprising that it is very hot. A bonus for those who love a bit of heat on their food.
Unfortunately there's no Bella Italia in Sunderland, but they're in both Durham and Newcastle – so it's not too far to go if you're in the mood for a good pizza you can trust.
4. Cote Brassiere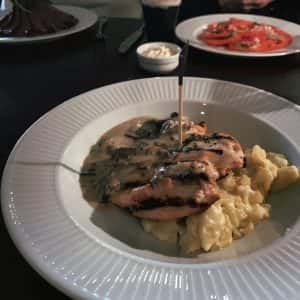 Cote Brassiere is a French chain restaurant which has only recently branched into the North East. There's one location, near Central Station in Newcastle which is easily accessible from any of the three nearby cities.
The decor is quite fancy, meaning this is a prime location for a date night or special meal out.
The food is lovely, the gluten free menu is huge, with lots of variety for everyone's taste. They have a range of meat dishes, however, they aren't very accommodating for a gluten-free vegetarian.
3. San Marino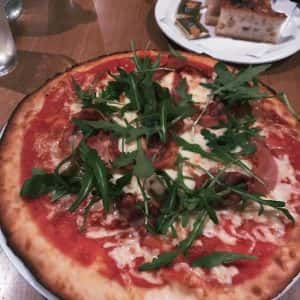 San Marino is a small restaurant on Chester Road in Sunderland. During happy hour, which is before 7pm, the pizzas are only £5.80 which is a real steal. There aren't many places that can beat this price.
Plus, they can serve any pizza or pasta on the menu as a gluten-free adaptation, plus many of the chicken dishes. They're a great restaurant for anyone with a gluten problem, as well as for vegetarians.
And the icing on the cake… the desserts. They have several options that are gluten-free; such as a Pavlova, ice cream and sticky toffee pudding.
As the restaurant is underrated, it's often almost empty and your food is served very quickly. It's worth a visit if you're in the mood for a filling and tasty dinner.
2. Tia's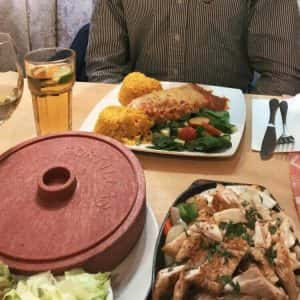 Tia's is an independent Mexican restaurant near the station in Durham. Although it is not in Tyne and Wear, it is only a 10-minute train journey from Newcastle Central and it's worth the travel.
The food is absolutely to die for, it is all home cooked and full of flavour. The most popular gluten-free dish is the chicken fajitas, which comes with a huge mountain of chicken, peppers and onions, which are served still sizzling, plus lettuce, cheese, guacamole, salsa and sour cream with three corn tortillas.
The restaurant comes highly recommended by locals and tourists, being a popular destination for students due to their cheap prices.
The staff at Tia's say they are:
"Always continuing to develop their gluten free menu."
So, who knows what they'll create next!
1. Fat Hippo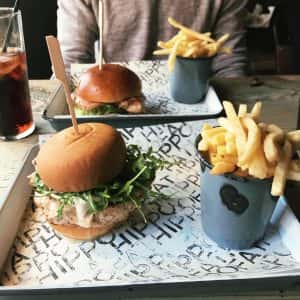 With only three restaurants nationwide (one in Newcastle, one in Jesmond and one in Durham), it's a hidden treasure – but, it's certainly worth finding.
They've recently opened a pop-up restaurant in Sunderland, but it only opens on a Sunday and Wednesday.
The staff at Fat Hippo told me that:
"We believe no one should be stopped from having their bangin' burger Fat Hippo fix, which is why we have dedicated GF menus including the best bits from our menu."
The restaurant serves mainly burgers, with every filling imaginable. The only downside is if you're vegetarian and gluten-free, there's not many options for you. It's a highly praised restaurant for gluten free eaters and is incredibly accommodating to those who have to eat this way. Their staff are all fully trained and there's little to no risk of cross contamination in the kitchen.