The North East's largest metropolitan music event returns to Newcastle for its second year as more than 160 artists prepare to play across nine venues around the city.
Festival goers will be treated to the likes of dance duo Jungle, Sheffield grunge brothers Drenge and indie rockers Circa Waves for the opening party on Friday night at the Boiler Shop, Riverside and O2 Academy respectively.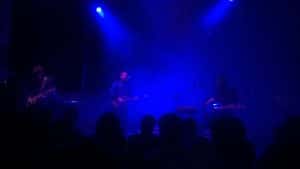 Saturday, referred to as Meet The North, will bring a host of up-and-coming talent to the city from the likes of PLAZA, The Academic, Brooke Bentham, Connie Constance and No Teeth – with the whole day being topped off with a headline set from Birmingham four-piece Peace, after the release of their third album on May 4.
Sunday features a range of sets throughout the day with the highlights including performances from The Pale White, Blaenavon and headliners The Horrors at Boiler Shop; Bad Sounds and Tom Grennan at the O2 Academy and finally Magic Gang and Pale Waves at Riverside. Other bands to watch out for are indie pop up-and-comers Anteros, JUDAS, The Snuts and jangly harmony-laden Marsicans who we spoke to before the festival kicks off.
"We've played a couple times in Newcastle before and the crowd was so up for it," frontman James said. "We used to go to cross city festivals like this and we loved the atmosphere, being able to go to all different venues is great.
"Live at Leeds is in it's 11th year now I think and every year it gets bigger and gets more people and it's a big staple on the scene, you want to play Live at Leeds, so I imagine for bands in Newcastle it'll give them an aim and a goal.
"If there's more bands coming through from the area, especially such varied bands that you get at an inner city festival, it makes you think oh I want to do that.
"It's great for the music scene because it kind of showcases everything you want to do, bands you want to see."
More details can be found on the events website here.