Stand Up To Racism North East travelled to London last Saturday to join the national demonstration to mark the UN's Anti-Racism Day. Representing the North East was Labour's youngest councillor, Sharifah Rahman of Darlington.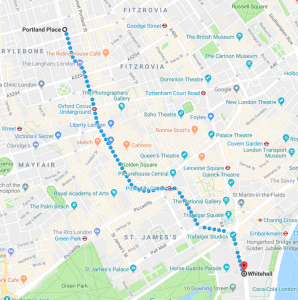 The activists marched from the BBC's Portland Place offices to Whitehall. Prominent anti-racism campaigner Diane Abbott MP said: "In the era of Trump and Brexit, it's really important for people to actually stand up to racism."
Also present was Colette Levy, a survivor of the Nazi occupation of France. Her father died in a concentration camp while she hid in a village during the war. She said: "We have to be vigilant all our lives, because the human race is so easily brainwashed that they follow any leader, like Le Pen in France and people like that without understanding the history of people and also the basic xenophobia that still exists among the living."
As many as 30,000 people joined the march on Saturday.
In a speech to the crowd, Shadow Home Secretary Diane Abbott said in relation to U.S. President Donald Trump: "We reject your Muslim ban. We reject your wall. We say black lives matter."
The protest comes in response to a 29% increase in hate crime in England and Wales, the largest such increase since 2011/12.