Over a thousand supporters participated in a rally against the NHS services possibly becoming privatised.
On March 10, supporters were joined by MPs such as South Shields MP Emma Lewell-Buck, unions and TV actor Stephen Tompkinson.
Mr Tompkinson, known from the TV programme DCI Banks, was one of the main guest speakers at the rally, which started at Framlington Place and ended at Monument
.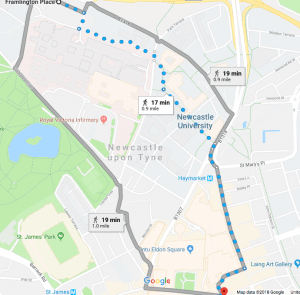 Mr Tompinkson's main speech at the rally was about the underfunding of the NHS. He said that the underfunding of the NHS is a 'political decision' that has resulted in pressure being placed on all NHS services.
When speaking to SR News he said: "The NHS staff work hard, the problem is underfunding and cuts. The sustainability and transformation plans which the government and local commission clinics groups will lead to more cuts and privatisation."
The event was hosted by the pro-NHS group 'Keep Our NHS Public', which has groups all over the North East – including in Sunderland, Newcastle and Durham.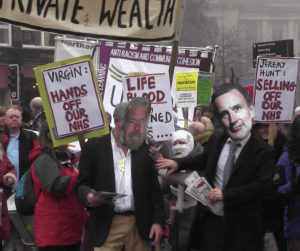 Keith Venables, National Secretary of the group 'Health Campaigns Together', told SR News about the aims of the rally.
"We want the government to abandon any plans for further cuts or closures of NHS hospitals and services until adequate and proven alternative services are in place," he said.
"We also want a repeal of the 2012 Health & Social Care Act and regulations and reinstatement of the NHS as a public service – publicly accountable, publicly owned and publicly funded through general taxation."