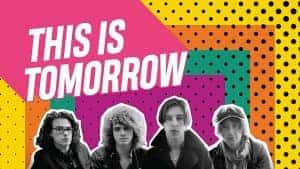 A North East music festival taking place this summer is encouraging fans to consider eco-friendly travel options.
This is Tomorrow festival launches for its first year on Friday May 25, featuring big headline names such as Catfish and the Bottlemen, Little Comets and Everything Everything.
Festival organisers are working with travel providers Tuned in Travel who aim to increase the number of travelling music fans using 'sustainable transport options' and encourage more people to attend the event.
Tuned in Travel director Matthew Atkinson expressed the damage caused by festival travel. He said:  "Typically 80% of a festival's carbon emissions are from transport. We aim to reduce this by increasing audience uptake in sustainable transport options to events by offering convenient, flexible and affordable options.
"By increasing audience uptake in coach travel and allowing our customers to balance their personal travel emissions, we can all contribute to a cleaner and safer environment. Making an event easily accessible for those living in and around the festival area, as well as those living further afield, also allows the event to attract those that would otherwise be unable to attend."
The festival takes place at Spillars Wharf in Newcastle and organisers are working with the charity Energy Revolution to provide eco-friendly travel to the location.
Energy Revolution aim to combat climate change by reducing and balancing travel-related carbon emissions.
Bethan Raich, Communications Manger for the charity, said: "The first step in tackling festival travel emissions is to reduce them. We support festivals to use initiatives, including providing more sustainable ways of travelling to and from the site, to encourage festival-goers to make sustainable travel choices.
"The festival industry has been very supportive to the project and we are making a change. We are working with 24 of the UK's best festivals, including Boomtown, Kendal Calling and Bestival.
"Since Energy Revolution first started in 2015, festivals and audiences have balanced the equivalent of over 5.27 million travel miles, more than half way to our target of 10 million miles. 100% of the donations we make are invested directly into renewable energy projects."
For more information on the festival visit https://www.facebook.com/ThisIsNCL
Event tickets are available to purchase for £32.50 at  https://www.ticketline.co.uk/
To book transport, visit https://www.tunedintravel.com/